Hanoi is teeming with nightlife options for tourists and travelers alike. From karaoke bars to rooftop lounges, there's something for everyone in Hanoi's vibrant nightlife scene. In this blog post, we'll give you a taste of what Hanoi has to offer after dark. So, whether you're looking to party the night away or just relax with a drink in hand, read on to find out more about Hanoi's exciting nightlife!
Hanoi's Karaoke Bars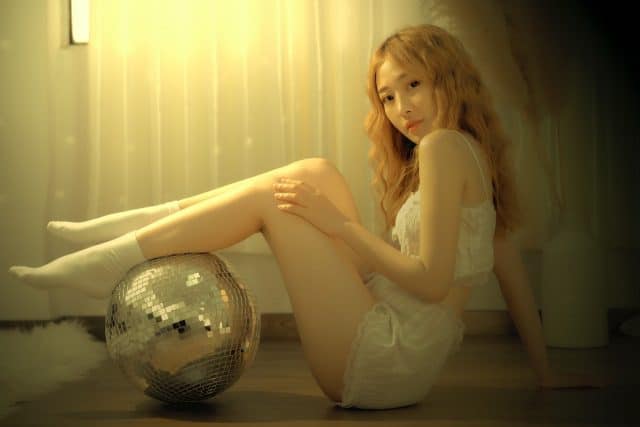 photo: Hải Nguyễn
Hanoi's karaoke bars are a great way to spend an evening out with friends. You'll find a wide variety of songs to choose from, ranging from modern pop hits to Vietnamese classics. And if you get homesick, don't worry–you can also find plenty of English-language songs at most karaoke bars in Hanoi. Karaoke bars are plentiful and can be found in nearly every district of the city. So whether you're looking for a truly authentic karaoke experience or just want to sing your heart out, there's sure to be a karaoke bar in Hanoi that's perfect for you.
Rooftop Lounges with a View
Hanoi is a city that comes alive at night, with a wide range of nightlife options to suit every taste. For those who are looking for a more laid-back nighttime experience, Hanoi also offers numerous rooftop lounges with breathtaking views of the cityscape. These rooftop lounges are the perfect place to unwind after a long day of sightseeing and exploring. While enjoying the stunning views, you can also savor delicious cocktails and small plates while listening to soothing music–the perfect way to end your day in Hanoi.
Bars and Clubs galore!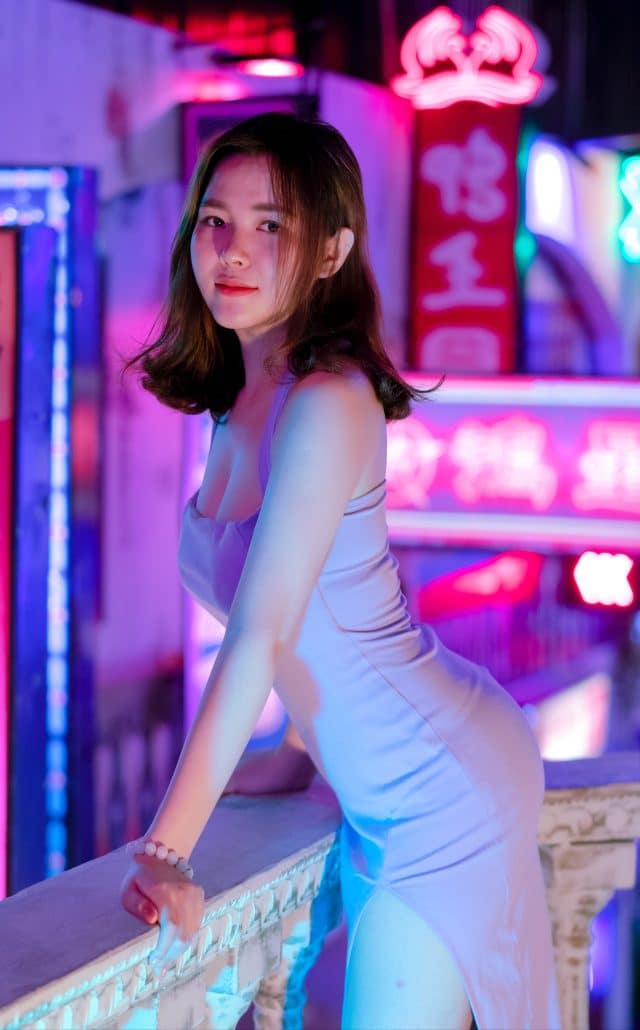 photo: Hải Nguyễn
Hanoi is a city that offers something for everyone, and that includes a wide range of bars and clubs. Whether you're looking for traditional Vietnamese fare or western-style drinks and eats, you'll be able to find it in Hanoi. The city's bar and club scene is also a great place to meet new people and make new friends. So if you're looking for a fun night out while in Hanoi, be sure to check out one of the city's many bars or clubs.
Ta Hien Beer Street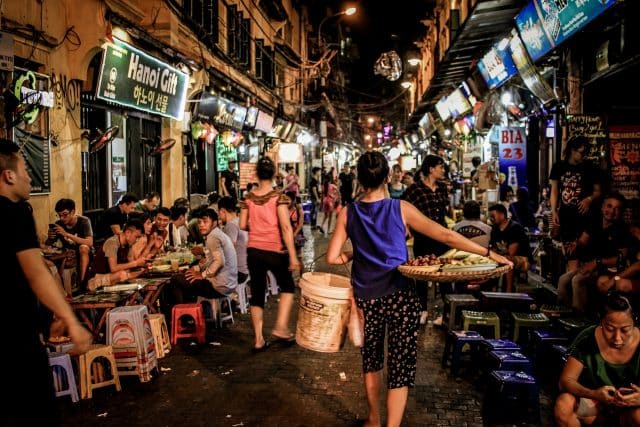 photo: Frida Aguilar Estrada
Hanoi's Ta Hien beer street is a must-visit for any traveler to the city. This popular stretch of road is lined with bars and restaurants, making it the perfect place to enjoy a cold beer or an exotic cocktail. ta Hien is also known for its delicious snacks, so be sure to order something to nibble on while you're enjoying your drink. Whether you're looking for a lively atmosphere or a quiet corner to enjoy some time with friends, Ta Hien beer street has something for everyone. So make sure to add it to your list of must-see sights in Hanoi!
Hanoi's nightlife scene has something for everyone–whether you're looking for a lively party atmosphere or a more relaxed environment where you can enjoy stunning views of the cityscape. So, if you're planning a trip to Vietnam any time soon, be sure to add Hanoi to your list of places to visit–you won't be disappointed!