There's something about the Vietnam town of Hoi An that is just charming. From its ancient architecture to its delicious food, there are plenty of things to see and do here. Here are five reasons why you should visit Hoi An for yourself!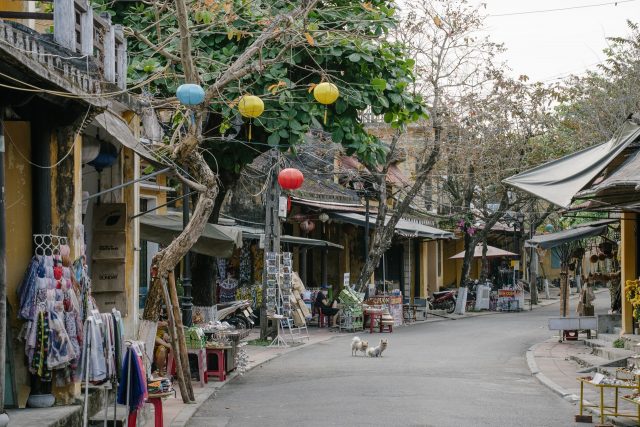 photo: Hoi An Photographer
1. Hoi An's Ancient Town is a UNESCO World Heritage Site
The ancient town of Hoi An is one of the most well-preserved examples of a Southeast Asian trading port. The town was declared a UNESCO World Heritage Site in 1999 and it's easy to see why. From the beautiful French colonial buildings to the traditional Chinese shophouses, there's plenty to explore here. This charming town is full of well-preserved architecture from the 16th to 18th centuries, including Chinese temples, Japanese bridges, and French colonial buildings. Wandering the streets of this town is like taking a trip back in time.
2. You can enjoy Hoi An's food scene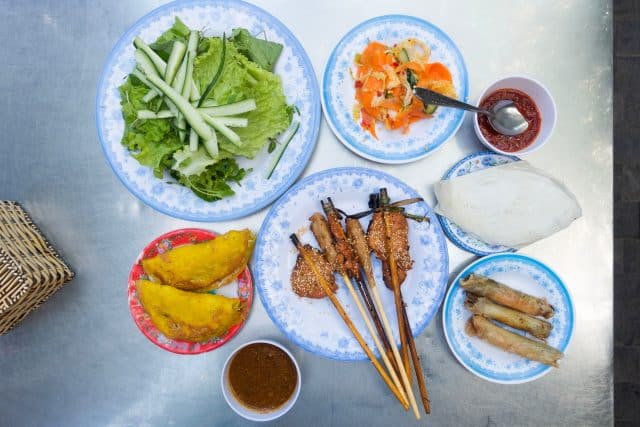 photo: Daniel Lee
Hoi An is famous for its delicious food. From street food to fine dining, there are plenty of options to choose from. The food scene in Hoi An is one of the highlights of the town. There are many delicious restaurants and street vendors to choose from, and you can find dishes from all over Vietnam here. Some of the must-try dishes include Cao Lau, a noodle dish with pork and vegetables, and Banh Mi, a sandwich made with fresh vegetables and meats.
3. Hoi An is a shopper's paradise
If you're a fan of shopping, then you'll love Hoi An. From markets selling local handicrafts to tailors where you can get custom-made clothing, there's something for everyone here. Hoi An is a shopper's paradise, with a vast array of traditional handicrafts and souvenirs on offer. You can find anything from colorful embroidered fabrics and lacquered boxes to hand-carved wooden furniture and delicate jewelry. The town is also home to a number of marketplaces, where you can haggle for a good price on your purchases.
4. Hoi An is home to some of Vietnam's best beaches
Hoi An is located just a short drive from some of Vietnam's best beaches. Whether you're looking to relax on the sand or go for a swim, you'll find what you're looking for here. Hoi An is home to some of Vietnam's best beaches, which makes it a perfect destination for those looking to enjoy some sun and sand. The beaches here are clean and well-maintained, and offer plenty of opportunity for swimming, sunbathing, and surfing.
5. Hoi An has a relaxed atmosphere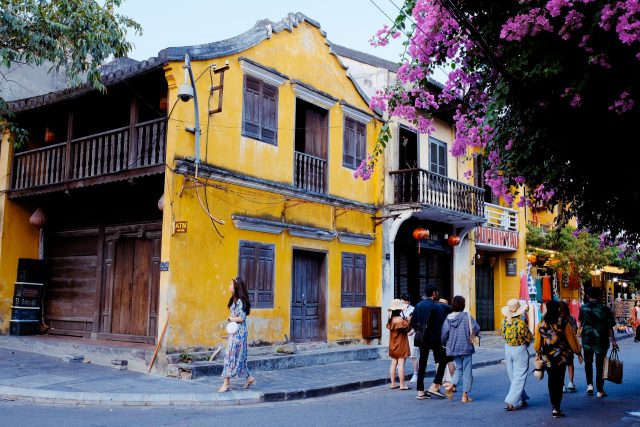 photo: Hieu Tran
One of the best things about Hoi An is its relaxed atmosphere. Unlike some of Vietnam's larger cities, Hoi An is a great place to relax and take things slow. Whether you're exploring the ancient town or enjoying a delicious meal, you're sure to enjoy your time here. Hoi An has a very relaxed atmosphere which makes it the perfect place to unwind. The town is filled with charming streets and colonial-era buildings, and there are plenty of cafes and restaurants where you can sit back and relax. The locals are also very friendly and welcoming, so you'll feel right at home here.
So, there you have it! These are just five of the many reasons why you should visit Hoi An. Whether you're interested in history, food, shopping, or simply relaxing, this charming town has something for everyone. So, what are you waiting for? Start planning your trip to Hoi An today!