If you're looking for a great place to take your family for some fun and relaxation, Vietnam is a great choice. The country has plenty of different places for tourists of all ages to enjoy, from the bustling city streets of Ho Chi Minh City to the peaceful beaches of Mui Ne. There are also many theme parks and natural wonders to explore, making Vietnam an ideal destination for a family vacation.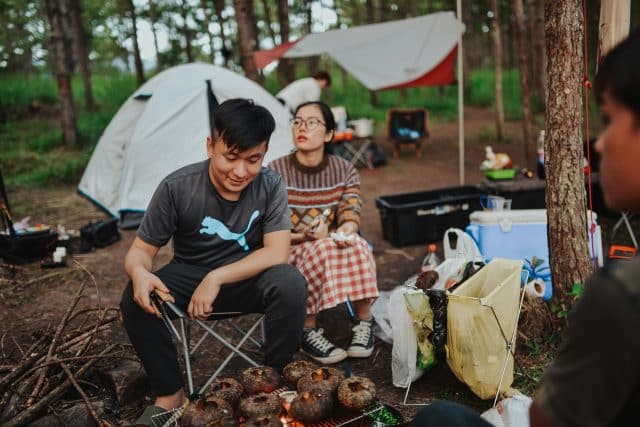 photo: Dung Anh
Here are a few tips and tricks to help you make the most of your trip to Vietnam with your kids:
Choose the right time to travel
The weather in Vietnam can be quite extreme, so it's important to pick a time of year when the temperatures will be comfortable for your family. The best time to visit Vietnam is between October and April, when the weather is cooler and there is less rainfall.
Stay in a family-friendly hotel
When you're traveling with kids, it's important to find a hotel that caters to families. Look for hotels that offer amenities like kid-friendly pools, babysitting services, and family activities.
Plan your itinerary in advance
Vietnam is a large country with plenty to see and do. To make the most of your trip, it's important to plan your itinerary in advance and make sure you include activities that everyone in your family will enjoy.
Visit amusement parks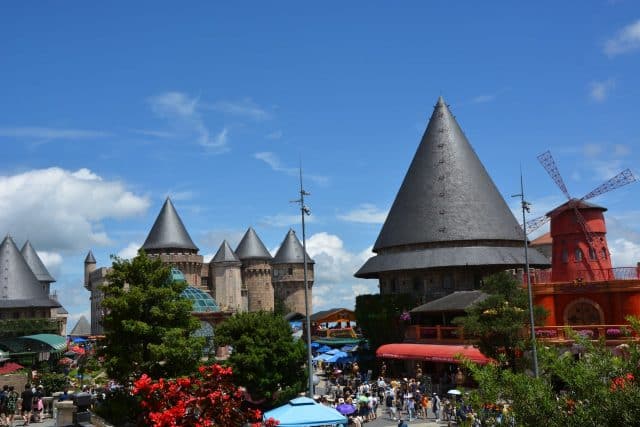 photo: Sandip Roy
Vietnam has several amusement parks that are perfect for a family day out. Visit Suoi Tien Theme Park, Dam Sen Water Park, Ba Na Hills or Vinpearl Land to enjoy rides, shows, and games.
Be prepared for culture shock
Vietnam is a very different place from most Western countries, so it's important to be prepared for culture shock. Be respectful of local customs and traditions, and be patient with language barriers.
Have a backup plan
With kids, it's always important to have a backup plan in case something goes wrong. Make sure you have a list of emergency contacts and know where the nearest hospital in Vietnam is located.
Take your children shopping malls
In any of the major cities, there are plenty of kid-friendly shopping malls that offer a variety of activities for children. These malls usually have play areas, arcade games, and other entertainment options.
Go on a safari
Vietnam is home to many different species of animals, so a safari can be a great way to see some of the country's wildlife. Visit Cuc Phuong National Park or Cat Tien National Park to go on a safari and see elephants, tigers, and other animals in their natural habitat.
Explore the city
Ho Chi Minh City is Vietnam's largest city and offers plenty of activities for families. Visit the War Remnants Museum, take a tour of the Cu Chi Tunnels, or wander through the Old Quarter to see the city's colonial architecture.
Relax on the beach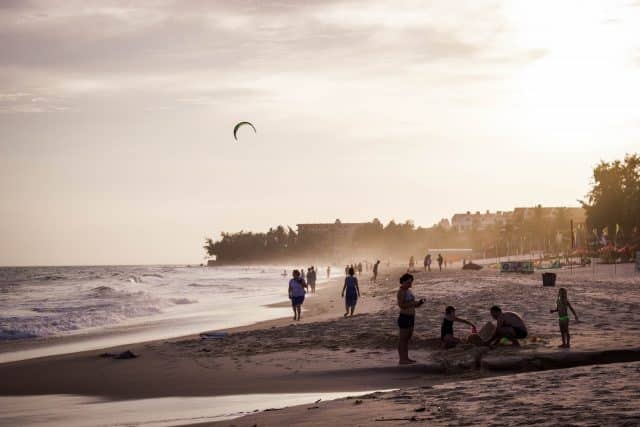 photo: Lena Kudryavtseva
Vietnam has many beautiful beaches where you can relax and soak up the sun. Popular beaches include Mui Ne, Nha Trang, and Phu Quoc.
Whether you're looking for excitement or relaxation, Vietnam is a great destination for a family vacation. With careful planning and a bit of research, you can make sure your trip is enjoyable for everyone in your family.