Real name: Lê Quang Hùng
Gender: Male
Height: 1m68
Date of birth: October 7, 1997
Zodiac: Libra
Featured Songs: Đã có anh (Gotcha) (2021), Dễ đến dễ đi (2020), Hoa bất tử (Immortetle) (2020), ...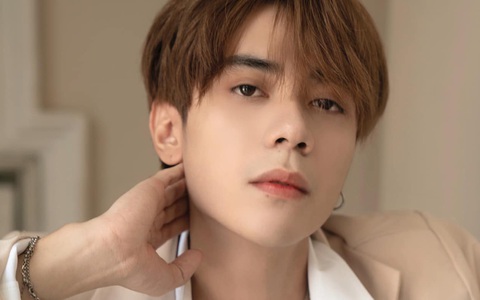 Quang Hùng MasterD began to be known to the public after releasing a cover of 30 songs Mashup, which received the support of the audience. Quang Hùng MasterD has gradually built a versatile image of producing music, composing and singing.
At the beginning of 2021, the music in the song "Dễ Đến Dễ Đi" suddenly became hot and became a trend on the Thailand TikTok platform, and then Laos and Cambodia, the number of TikTok and Instagram followers of Quang Hùng MasterD also increased rapidly.
Few people know, Quang Hùng MasterD is the author of many famous songs "Vì Yêu Là Nhớ" (Han Sara), "Là Bạn Không Thể Yêu" (Lou Hoang).
Facebook: https://www.facebook.com/Phonephonnnnn
Instagram: https://www.instagram.com/Quanghung.masterd
Youtube: https://www.youtube.com/channel/UCQ4snivOmAYFUR1vdFOwMKw