Vietnam is home to a plethora of picturesque landscapes and historical landmarks, but there are still hidden gems to be discovered. One of these gems is Kien Giang, a province located in the southern region of Vietnam. With its stunning beaches, tropical islands, and rich cultural heritage, Kien Giang is the perfect destination for travelers seeking a unique experience in Vietnam. In this article, we will explore five of the best things to do in Kien Giang and why you should add this province to your travel itinerary.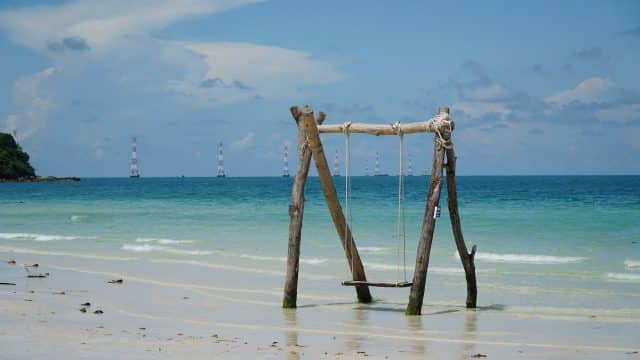 photo: Phương Nhi
Discover the Breathtaking Phu Quoc Island
Phu Quoc Island is one of the most popular destinations in Kien Giang, known for its pristine beaches and crystal-clear waters. The island is a haven for water sports enthusiasts, offering activities such as snorkeling, scuba diving, and fishing. Visitors can also explore the island's diverse flora and fauna by trekking through the lush forest of Phu Quoc National Park. The park is home to several rare and endangered species, such as the Phu Quoc Ridgeback, a unique breed of dog found only on the island.
Visit the Historical Sites of Ha Tien
Ha Tien is a small town situated on the border between Vietnam and Cambodia, known for its rich history and cultural significance. Visitors can explore the town's many historical sites, including the Mac Cuu Family Temple, which honors the ancestors of the Mac family, one of the most influential families in Ha Tien. Another notable site is the Tam Bao Pagoda, a Buddhist temple built in the 18th century. The temple is home to a large collection of Buddhist statues and artifacts, as well as a beautiful garden and fish pond.
Taste the Local Cuisine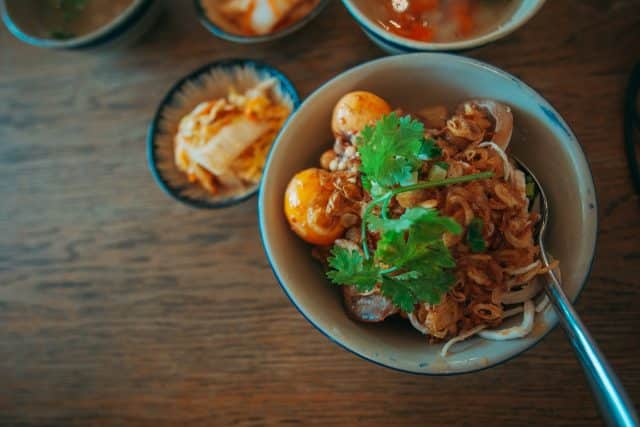 photo: FOX

Kien Giang is renowned for its fresh seafood and exotic fruits, which are widely available in local markets and restaurants. One must-try dish is the banh canh, a noodle soup made with seafood and pork broth. Another local specialty is the bun ken, a noodle dish with shrimp and pork. For dessert, try the rau cau trai dua, a coconut jelly served with fresh fruit.
Explore the Stunning U Minh Thuong National Park
U Minh Thuong National Park is a must-visit for nature lovers, with its vast mangrove forests and diverse wildlife. Visitors can take a boat tour through the park's canals to see the local flora and fauna up close, including the endangered silver langur and the Oriental darter bird. The park is also home to several ancient Khmer temples, which reflect the area's rich cultural heritage.
Relax at the Idyllic Bai Sao Beach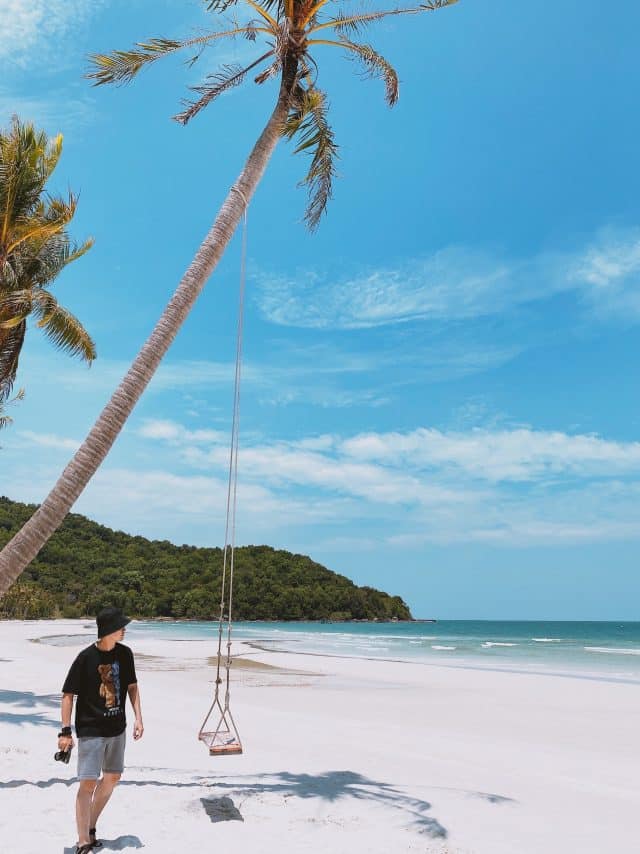 photo: Nha Le
Bai Sao Beach is one of the most beautiful beaches in Phu Quoc, with its powdery white sand and turquoise waters. Visitors can relax on the beach or go for a swim in the calm, clear waters. The beach is also known for its stunning sunsets, which are a must-see for anyone visiting Kien Giang.
In conclusion, Kien Giang is a hidden gem in Vietnam, offering a unique travel experience that combines breathtaking landscapes, rich cultural heritage, and delicious cuisine. From the stunning Phu Quoc Island to the historical sites of Ha Tien, there is something for everyone in this beautiful province. Whether you are a nature lover, history buff, or foodie, Kien Giang is a must-visit destination in Vietnam.