I have good news and bad news. The good news is that Vietnam is an incredible country with a lot to offer tourists. The bad news is that you probably don't have enough time to see everything that Vietnam has to offer in just one trip. This blog post will give you a rundown of the best things to see and do in Vietnam so that you can make the most of your time in this beautiful country.
1. Hanoi Old Quarter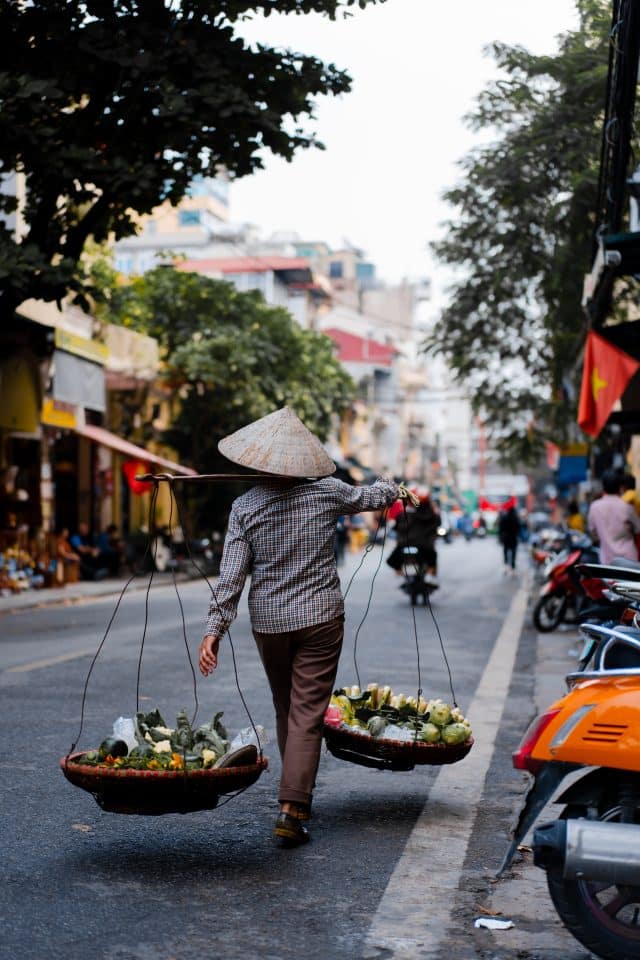 photo: Eirik Skarstein
The first stop on our list is the Hanoi Old Quarter. This is one of the most popular tourist attractions in Hanoi and for good reason. The Old Quarter is a great place to get a feel for the city's unique atmosphere and history. There are plenty of shops and restaurants to explore, and the architecture is simply beautiful. Be sure to visit Hoan Kiem Lake while you're in the area!
2. Halong Bay
Halong Bay is a must-see for any traveler to Vietnam. This stunning bay is dotted with thousands of tiny islands, and it's simply breathtaking. There are plenty of tour operators offering boat tours around Halong Bay, so be sure to do some research and find one that suits your needs. You can even overnight on one of the bay's many islands!
3. Hoi An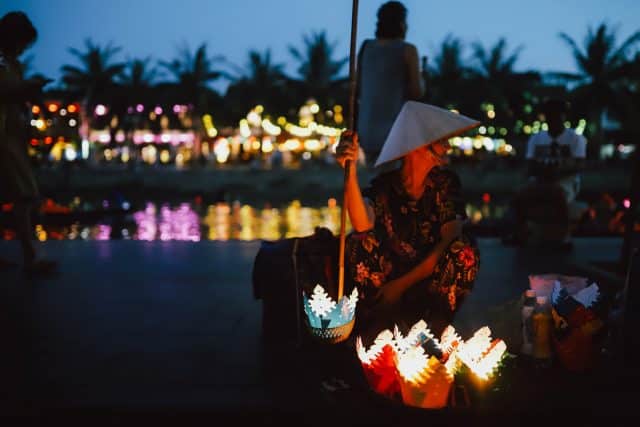 photo: Hoi An Photographer
Hoi An is a charming town located in central Vietnam. This town is well known for its beautiful architecture and vibrant atmosphere. The old town area is full of narrow streets lined with shops and cafes and is well worth exploring. You can also take a day trip from Hoi An to the nearby beach town of Danang. Hoi An offers something for everyone, so be sure to add it to your Vietnam travel itinerary.
4. Ho Chi Minh City
Ho Chi Minh City is the largest city in Vietnam, and it boasts a fascinating history. The city was originally founded as a trading port by the French colonialists in the 19th century. However, it was soon renamed Saigon after the Vietnamese National Liberation Front took control of the city in the 1950s. The city then experienced rapid economic growth during the Vietnam War, and it has continued to prosper in recent years. Today, Ho Chi Minh City is a vibrant and bustling metropolis with plenty to offer tourists. From delicious street food to interesting historical sites, there is something for everyone here. So be sure to take the time to explore this city fully – you won't be disappointed!
5. Mekong Delta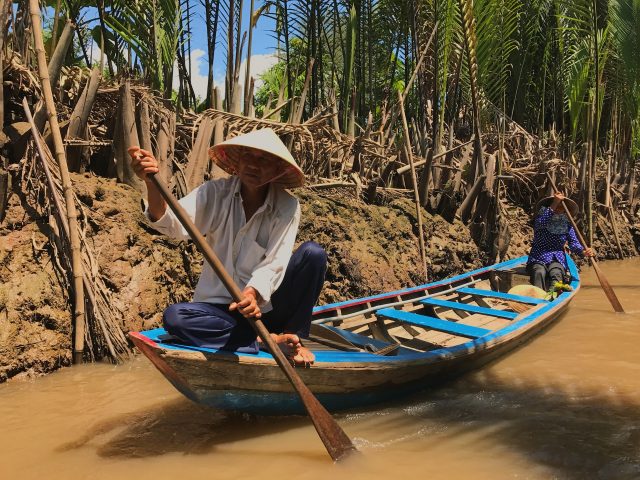 photo: Anne Lin
The Mekong Delta is a large river delta located in southern Vietnam. This region is full of rice paddies, small villages, and friendly locals. Many visitors choose to take a boat tour through the Mekong Delta, which is a great way to see some of the region's unique landscapes. You can also learn about traditional rice paper-making techniques in some of the villages! The Mekong Delta is a great place to relax and enjoy the natural beauty of Vietnam.
There you have it! These are just a few of the must-see places in Vietnam. There's much more to see and do in this country than what we've listed here, but we hope this gives you a good starting point for your trip planning. Whether you're interested in history, culture, or nature, there's something for everyone in Vietnam!