Although the COVID-19 pandemic has disrupted travel plans for millions of people around the world, there are still plenty of reasons to start planning your next great adventure. And what better place to visit than Vietnam? This Southeast Asian country has it all: stunning beaches, lush mountains, friendly locals, delicious food, and rich culture. Here are 10 reasons why you should add Vietnam to your travel itinerary in 2023.
1. The food is amazing.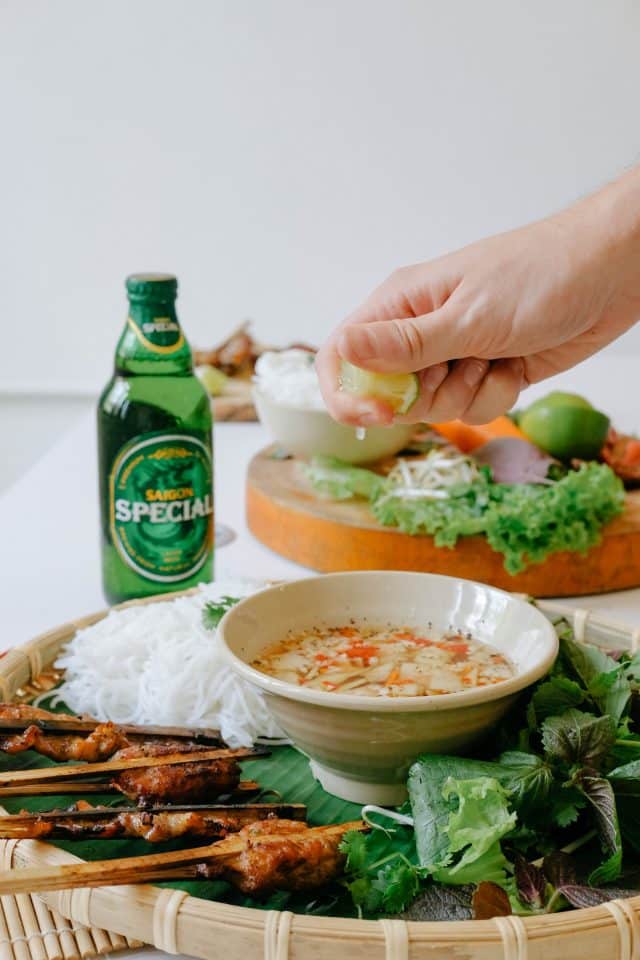 photo: Lucas Hoang
Vietnam is a food lover's paradise. From pho and banh mi to spring rolls and fresh seafood, there's something for everyone to enjoy. And don't even get us started on the coffee! seemingly endless variety of delicious dishes, Vietnam offers something for every taste. Whether you're in the mood for a light and refreshing salad or a hearty bowl of noodles, you'll be able to find it here. And with so many amazing restaurants to choose from, you'll never be at a loss for somewhere new to eat. So if you're looking for an amazing culinary experience, you'll definitely want to add Vietnam to your list of places to visit!
2. The scenery is breathtaking.
From the moment you arrive in Vietnam, you'll be dazzled by the country's natural beauty. From the soaring peaks of Ha Long Bay to the bustling streets of Ho Chi Minh City, there's something for everyone to enjoy. And if you're lucky enough to catch a glimpse of one of Vietnam's many sunsets, you'll be absolutely mesmerized. Trust us, the scenery is breathtaking.
3. The people are incredibly friendly.
The Vietnamese people are incredibly friendly and welcoming. Locals will go out of their way to help you with directions or recommend a good restaurant, and you're sure to make some new friends along the way. The country is famous for its hospitality, and you'll often find yourself being invited into people's homes for a cup of tea or a meal. Whether you're exploring the bustling cities or relaxing on one of the beautiful beaches, you're sure to have a warm and memorable experience in Vietnam.
4. There's so much history to discover.
Vietnam's cultural attractions are some of the most striking in Southeast Asia. From ancient temples and pagodas to war museums and memorials, Vietnam is a history buff's paradise. You can take tours of Ho Chi Minh City's War Remnants Museum, visit the Cu Chi tunnels where Viet Cong fighters hid from American soldiers during the Vietnam War, or explore the ancient temples of My Son.
5. The beaches are unbeatable.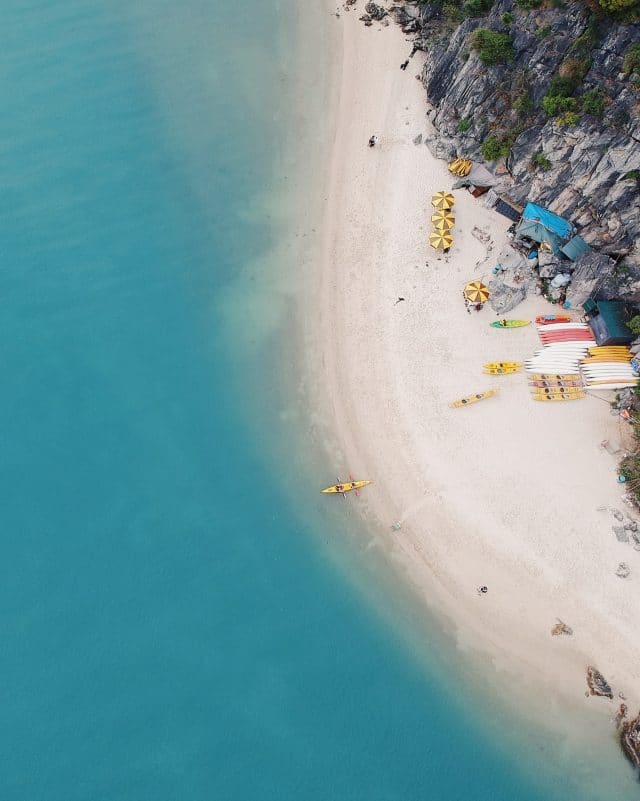 photo: Taylor Simpson
With over 3,000 miles of coastline, there's a beach for every type of traveler—from secluded coves perfect for a romantic getaway to lively shores ideal for swimming and boating activities.
6. It's a great place for outdoor enthusiasts.
If you're looking for a beautiful beach, Vietnam has you covered. But if you're also looking for opportunities to get outside and explore, Vietnam is the perfect place for that too. Vietnam has mountains, rivers, lakes, and more than 2 million hectares of forest—all of which are ripe for exploration by hikers, climbers, bicyclists, and more.
7. You'll find incredible value for your money.
When it comes to choosing a travel destination, value for your money is an important consideration. And in this respect, Vietnam offers incredible value. Accommodations, food, and transportation are all relatively inexpensive when compared to other popular travel destinations such as Europe or Australia. Of course, there are plenty of other reasons to visit Vietnam as well. The country is rich in history and culture, and its natural beauty is simply breathtaking. So if you're looking for a travel destination that won't break the bank, be sure to add Vietnam to your list. You won't be disappointed.
8. The nightlife is exciting and vibrant.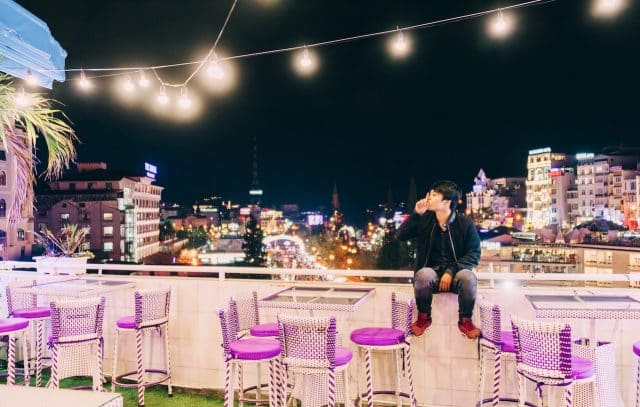 photo: Min An
Vietnam's nightlife scene is as varied as the country's different regions. In the capital, Hanoi, visitors can explore the Old Quarter's atmospheric alleyways, where bars and eateries stay open well into the small hours. Saigon (Ho Chi Minh City) is home to a more diverse range of nightlife options, including everything from high-end cocktail bars to raucous karaoke joints. Elsewhere in the country, visitors can enjoy live music in Hoi An, hit the clubs in Nha Trang, or relax with a drink at one of Dalat's many rooftop bars. Whatever your taste, you're sure to find a nightspot to suit you in Vietnam.
9. There's something for everyone.
Whether you're looking for a relaxing beach vacation or an action-packed city adventure, you'll find it in Vietnam. From the bustling cities of Hanoi and Ho Chi Minh City to the idyllic beaches of Nha Trang and Phu Quoc, there is truly something for everyone in Vietnam.
10. It's a safe destination.
Vietnam is often thought of as a dangerous place, but the truth is that it is no more dangerous than any other country. Of course, there are always risks when traveling to any new place, but as long as you use common sense and are aware of your surroundings, you should be fine. There are some things to be aware of, such as petty crime and scams, but as long as you take precautions, you should have no problems. In general, Vietnam is a safe place to travel, and there is no need to worry about your safety. Just use your common sense and you'll be fine.
If you're looking for an amazing travel destination that won't break the bank, then look no further than Vietnam! This Southeast Asian country has it all—stunning scenery, delicious food, friendly locals, rich culture, and so much more. So what are you waiting for? Start planning your trip today!