Few things offer a better window into a culture than its cuisine. Vietnamese food is no exception. Rich, complex, and often spicy, Vietnamese dishes are the perfect way to get to know this Southeast Asian nation. Here are some of the most popular (and delicious) examples.
Pho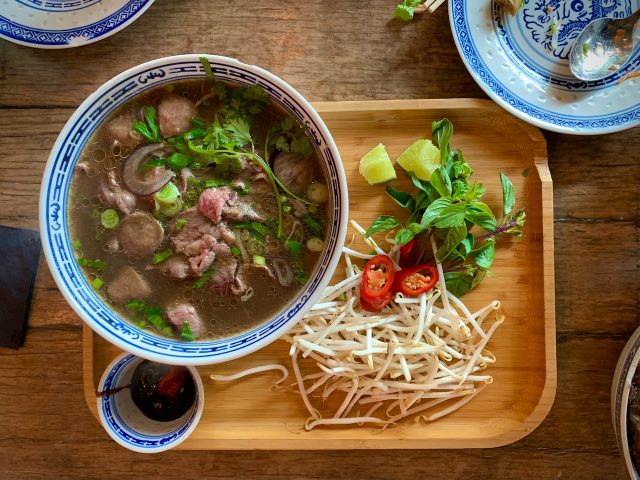 photo: Starzzz Studios
Pho is a rice noodle soup that is arguably the most famous Vietnamese dish. It is traditionally made with beef or chicken broth, rice noodles, and meat (usually beef or chicken). Toppings may include fresh herbs, bean sprouts, and chili peppers.
Banh Mi
Banh mi is a type of sandwich that consists of a French baguette filled with meats, vegetables, and sometimes cheese. The fillings vary depending on region but often include meats such as pork belly or sausage, pickled vegetables, fresh herbs, and chili peppers.
Goi Cuon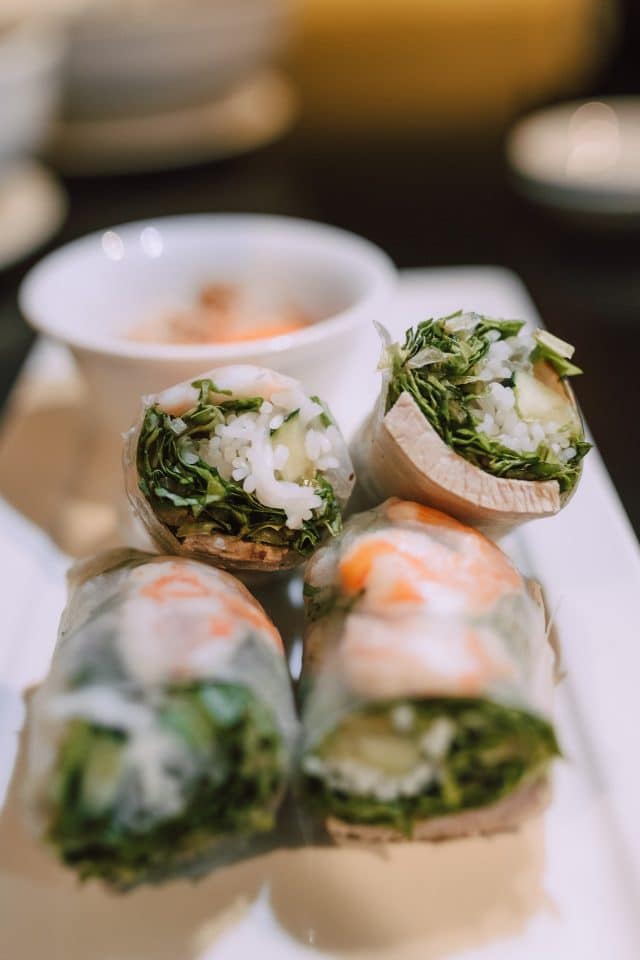 photo: RODNAE Productions
Goi cuon are fresh spring rolls made with rice paper wrappers and filled with a variety of ingredients including cooked shrimp, pork, noodles, and fresh herbs. They are served with a dipping sauce made from fish sauce, lime juice, sugar, and chili peppers.
Bun Thit Nuong
Bun thit nuong is a Vietnamese dish made with a grilled pork patty, lettuce, cucumber, and pickled carrots. The ingredients are placed in a rice noodle wrapper and topped with nuoc mam (fish sauce) and black pepper. Bun thit nuong can be eaten as an appetizer or main course. It is served with lettuce leaves for wrapping the ingredients together and dipping into the sauce.
Bun Bo Hue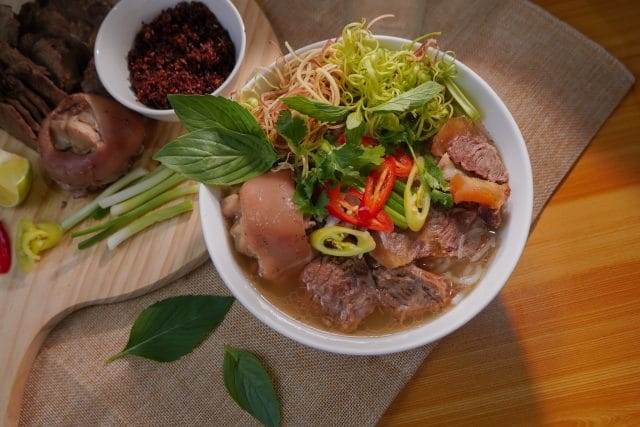 photo: Vy Huynh
Bun bo hue is a spicy soup made with rice noodles, beef, and pork. It is flavoured with lemongrass, shrimp paste, and chili peppers.
Banh Xeo
Banh xeo are Vietnamese pancakes made from a batter of rice flour, water, and turmeric. The pancakes are filled with meat (usually pork or shrimp) and vegetables, then fried until golden brown.
Banh Canh
Banh canh is a thick noodle soup made with tapioca flour, rice flour, or a combination of the two. The noodles are usually served in a broth with meat (usually pork or shrimp) and vegetables.
Whether you're traveling to Vietnam or looking for a new culinary adventure closer to home, these three dishes are a great place to start. So next time you're in the mood for something new, why not give them a try? Bon appetit!