On September 10, S.T. Sơn Thạch officially debuted a new music product called "Ngày Thương Tháng Nhớ Năm Đợi" after continuously exhibiting hints of his reappearance on the Vietnam music market. It has been two years after the release of the song "Phiếu Bé Ngoan", this latest MV signifies the male singer's imposing comeback.
The new song "Ngày Thương Tháng Nhớ Năm Đợi" is a gentle, emotional ballad, in contrast to the music products that often highlight the dynamic melody and choreography of S.T Sơn Thạch. Moreover, Andiez Nam Trương, one of the most renowned and sought-after Vietnamese musicians of love songs, is the one creating this hit of S.T Sơn Thạch.
S.T Sơn Thạch has spent more than a year creating this new MV because he wanted to give the audience a product that was of the greatest caliber and most thoughtful. The MV "Ngày Thương Tháng Nhớ Năm Đợi" passed numerous editing and critiquing stages before it was finally released.
photo: "Ngày Thương Tháng Nhớ Năm Đợi" MV
The MV "Ngày Thương Tháng Nhớ Năm Đợi" was created within only 24 hours, with the narrative written by Minh Châu, a writer with millions of followers. The song depicts a man in love but is reluctant to admit it.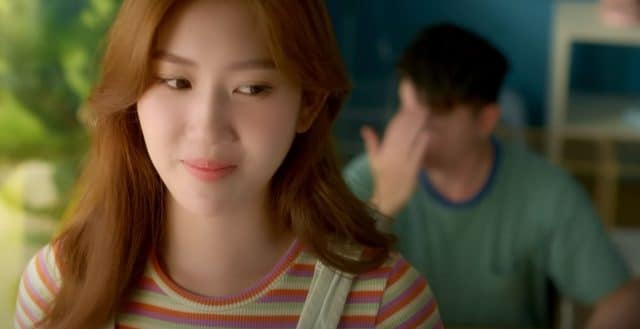 photo: "Ngày Thương Tháng Nhớ Năm Đợi" MV
The male singer himself has also experienced similar emotions. Therefore, through this new MV, S.T wants to convey the message: "Do express your feelings by all means since you never know what the future holds". Additionally, the male singer also conveys a message of love and animal preservation through the MV. In addition, S.T invited two well-known Vietnamese actresses, Lan Ngọc and Thúy Ngân, to take part in his MV this time. According to S.T., the decision to invite these two pals was made since they both exude good vibes, have a great fondness for animals and are very popular with young people.
Ngay Thuong Thang Nho Nam Doi: https://www.youtube.com/watch?v=OeZrdC_PU6o