Đức Phúc is a Vietnamese male singer. He is the champion of Voice of Vietnam season 3.
• Birth name: Nguyễn Đức Phúc
• Date of Birth: October 15th, 1996
• Genre: Pop
• Occupation: Singer
• Featured songs: Yêu Được Không, Anh Ở Đây Mà, Để Khoảnh Khắc Đong Đầy, Chỉ Một Câu, Chẳng Để Em Xa Anh, Ta Còn Yêu Nhau Mà...
• Prize : Champion of The Voice VietNam 2015, Outstanding Artist, Rising Star.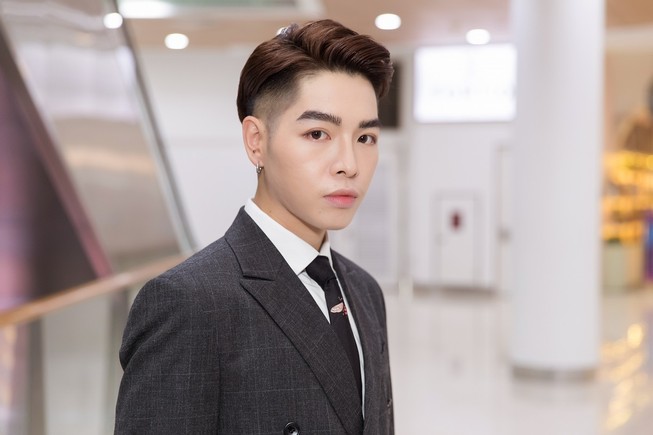 - Album - Single:
• Chỉ một câu
• Giấu Mặt
• Về Nơi Tôi Sinh Ra
• Cũng Đành Thôi
• Ánh nắng của anh (Nhạc phim "Chờ em đến ngày mai").
• Các giải thưởng được vinh danh

- In 2015, Đức Phúc became champion of The Voice VietNam when he was only 19 years old.

- After more than 3 months crowned Đức Phúc combined with musician Phạm Toàn Thắng to release his first music product "Chỉ Một Câu"
- In early 2020, Đức Phúc continues to launch music market "Hơn Cả Yêu". The MV quickly received compliments and sharing from the music lovers.
*Youtube: https://www.youtube.com/channel/UCVIIa6OL-FautUqhHjAoz_A
*Tiktok: https://vt.tiktok.com/yhD6At/
*Instagram: https://instagram.com/nguyenducphuc_
*Facebook: https://www.facebook.com/ola.nguyen.1
- Other songs:
+HẾT THƯƠNG CẠN NHỚ - ĐỨC PHÚC | OFFICIAL MUSIC VIDEO | 29.09.2019
+YÊU ĐƯỢC KHÔNG - ĐỨC PHÚC x VIRUSS | OFFICIAL MUSIC VIDEO
+TA CÒN YÊU NHAU - OFFICIAL MV STORY | ĐỨC PHÚC