Today I will introduce to you a unique restaurant in Ho Chi Minh City, the name of this restaurant is Ban Me wet cake.
The name Ban Me wet cake does not represent the origin of a dish but only the hometown of the shop owner. Bringing the simple wet cake of the Central Highlands to Saigon, reducing and creating more types of fillings and accompanying drinks, over the past 3 years, Ban Me wet cake has become a favorite dish of many urban people.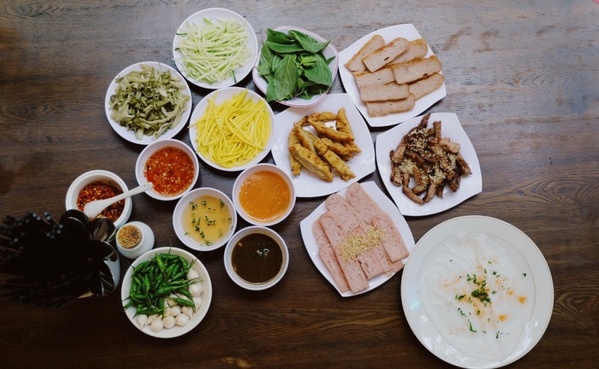 The shop has 4 kinds of fillings: grilled meat, spring rolls, grilled spring rolls, and spring rolls. Comes with 4 types of fillings are 4 types of dipping sauces: sweet and sour fish sauce, bean fish sauce, seasoning fish sauce and sweet fish sauce. Each type of water has its own flavor, so customers should try all 4 types to find the best sauce.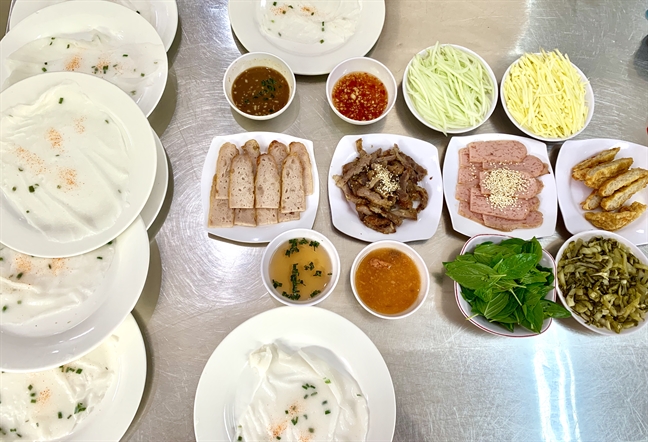 A big plus for the shop is that all operations are prepared manually, especially in the process of making wet cakes. So, if you want to change the taste of the cake or order a separate size, you can make a request. Of course you will have to wait a little longer.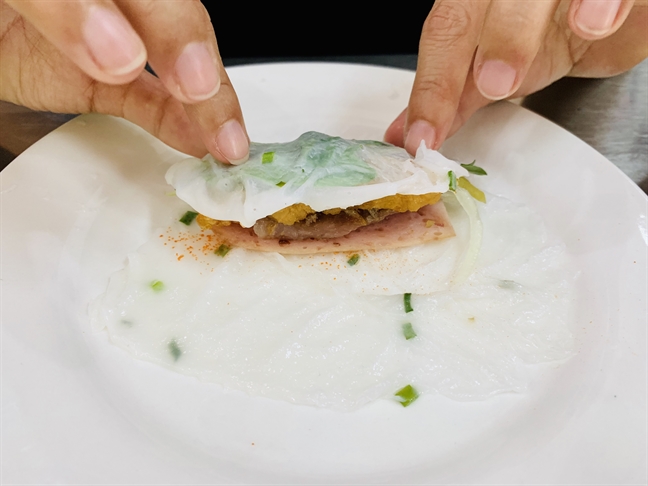 Wet cakes will be coated and brought up continuously, moving between tables so that the cakes always arrive to the guests not cold and dry. The payment will depend on the number of wet cake plates on the table, so if you see the staff move the cake plates, don't be shy about the service attitude, that's the way to keep the best crust.
try it if you can