Pham Hong Phuoc is a talented artist. He is a young musician, singer and MC of Vietnamese art's village. He began to be known to audiences when he participated in Vietnam Idol contest in 2012.
Although his voice is not outstanding, he is a smart singer in choosing his song and how to express it. His style of composition is extremely mature and simple. Most of his songs have a gentle ballad style, easily touching the audience's emotions.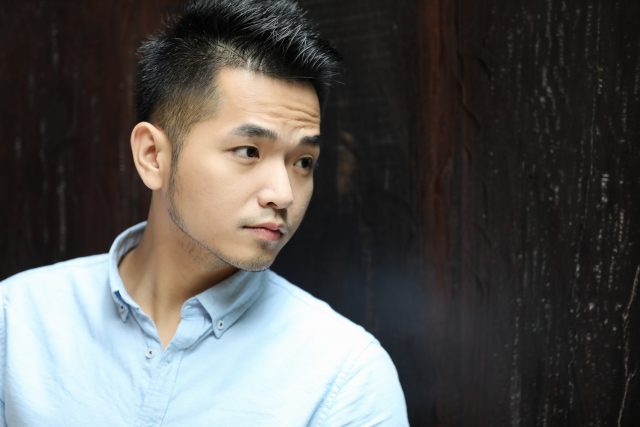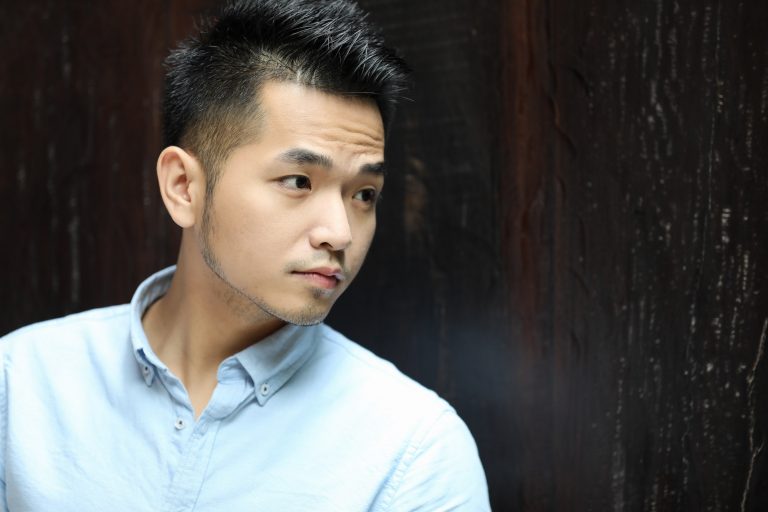 Pham Hong Phuoc (Source: saostar)
Right affer he left Vietnam idol in 2012, Pham Hong Phuoc and Huong Giang Idol released the song "Mua Ta Da Yeu". This song has received much attention from the audience. A year later, on February 12th in 2014, he and Huong Giang Idol released the song "Khi Chung Ta Gia". The lyrics and melody are loved by listeners because it brings the couple's love and simplicity when thinking about old age. When we are young, we like to think about life when we get old. Almost every couple wishes to be together, we hope to have a peaceful and happy life like the lyrics:
"Anh doc sach, em pha tra. Truoc hiên nha trong them nhung khom hoa thom."

"I read book, you brew tea. We will plant flowers in front of the house."
It is really difficult to love to the end of life and not everyone can do it. A unique, lasting feeling, getting older together and sticking together no matter what is the thing that everyone wants. No need for a rich life, just need to get old with the person who you love:
"Minh nuong tua vao nhau, quang doi ve sau. Va goi ca the gian vao long ban tay gay"
"We rely on each other for the rest of our lives. And we pack the whole world into the palm."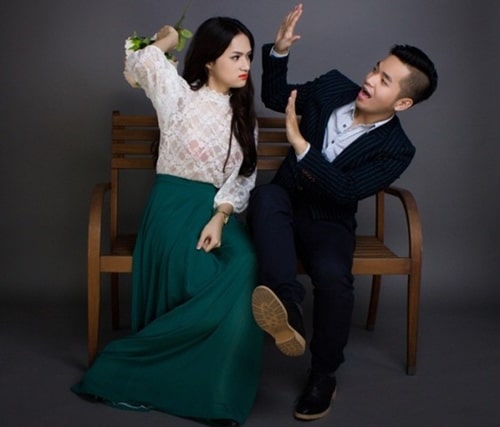 Pham Hong Phuoc and Huong Giang Idol (Source: 24h.com.vn)
Not long after the song was released, this song was reported by others as having the same lyrics as the poem of the same name "Khi Chung Ta Gia" by author Nguyen Thi Viet Ha.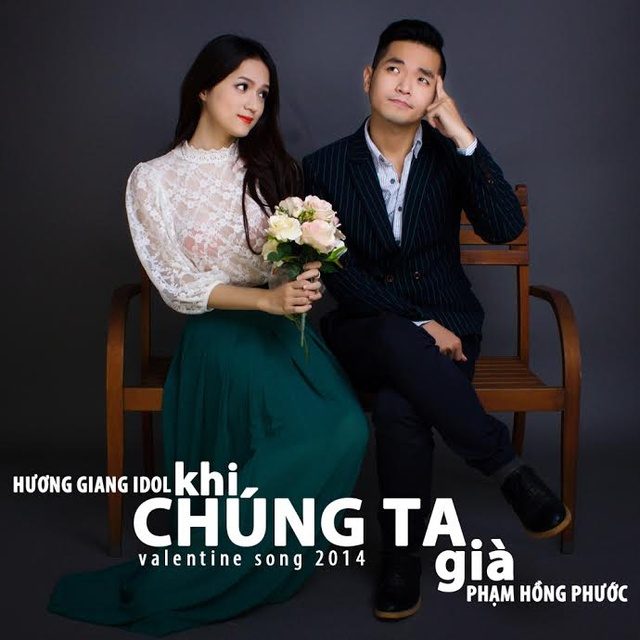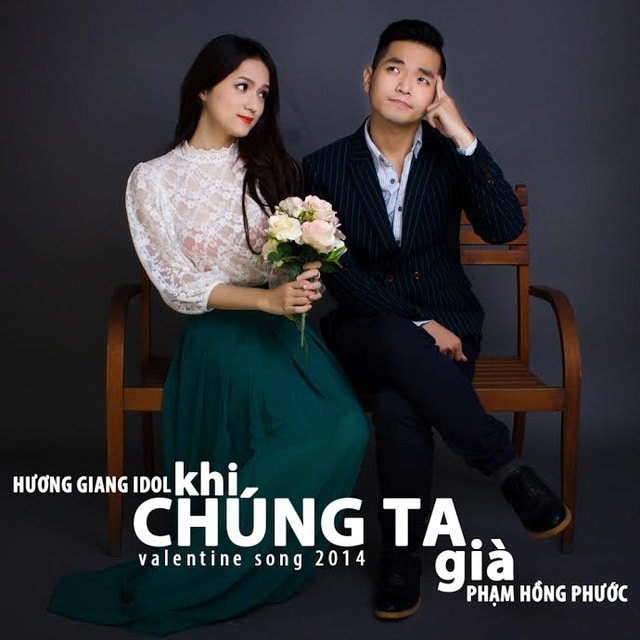 Poster of Khi Chung Ta Gia (Source: NhacCuaTui)
After that discovery, the singer had to make an official apology to the author. Although the song was infringed, we can not deny its popularity. Even though it has been more than five years ago, there are still many young people who love this simple and melody style of music. Besides, the voice of transgender singer Huong Giang Idol also created the song's success. With a clear and sweet voice that made listeners really can not believe this is a transgender singer and model.
We hope that Vietnamese music will produce more good and meaningful songs like this one. Anyway, we should congratulate the success but still not satisfied with Pham Hong Phuoc and Huong Giang Idol. We hope that they will launch more good songs next time.