"Tứ Phủ" is the newest song of Hoàng Thùy Linh that was released on August 8th, 2019 after almost two months of releasing her wonderful song "Để Mị Nói Cho Mà Nghe" that currently has 49 million views on YouTube.
Hoàng Thùy Linh is a bold artist in Viet Nam as she continuously releases new music products where she has taken inspiration from Viet Nam literary works. She has done this to launch her songs "Bánh Trôi Nước" and "Để Mị Nói Cho Mà Nghe". Her comeback in "Tứ Phủ" is not an exception since it is a unique song that took inspiration from Vietnamese culture about a religion called Đạo Mẫu which worships female Saints. Đạo Mẫu (Tín Ngưỡng thờ Mẫu Việt Nam) was officially recognized as an intangible cultural heritage of humanity by UNESCO on December 1st, 2016.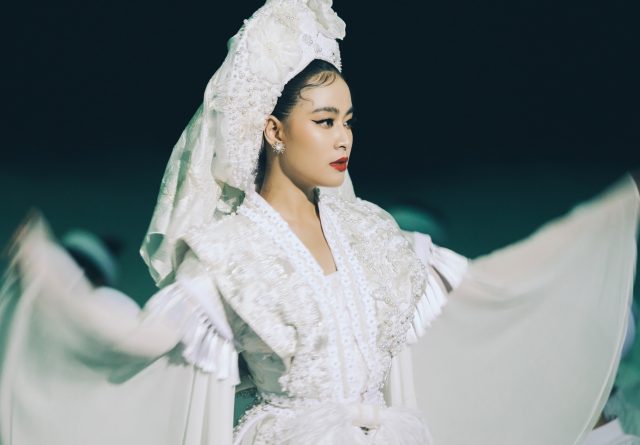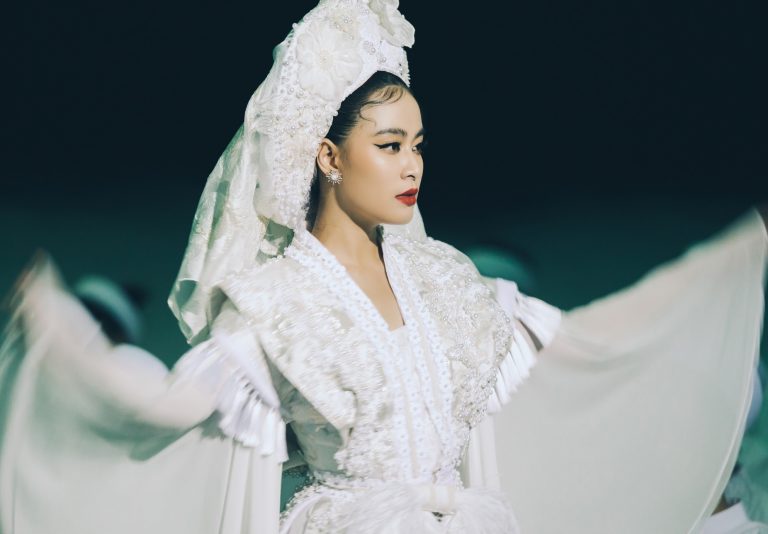 Source: thegioitre.vn
This song took a long time to be completed with the participation of many artists. Therein, the poet Ngân Vi invested four months to write the lyrics, the musician needed three months to create the melody and it took five months for the music to be produced by Triple D and Long Halo.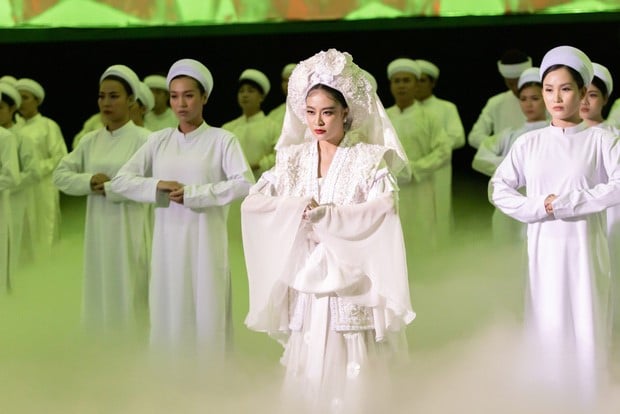 Source: kenh14.vn
Hoàng Thùy Linh wants to bring Đạo Mẫu into her song since she thought that "Bánh Trôi Nước" was not enough to depict the entire beauty of Vietnamese woman both outside and inside. So, she looked for and was inspired by the legend of a female Saint named Cô Bơ who helped Lê King to beat the enemy. She waited for her lover with a loyal soul but until she died, he hadn't come back. This describes the loyalty, the beauty and the ability of ancient Vietnamese women. The song title "Tứ Phủ" represents the four "Phủ" consisting of Thiên (the sky), Địa (the ground), Thoải (water) and Nhạc (the forest). They are the immense and magnificent world of Vietnamese folk culture that Hoàng Thùy Linh wanted to give to young Vietnamese people and hope they can be proud of and respectful of it to keep the story alive.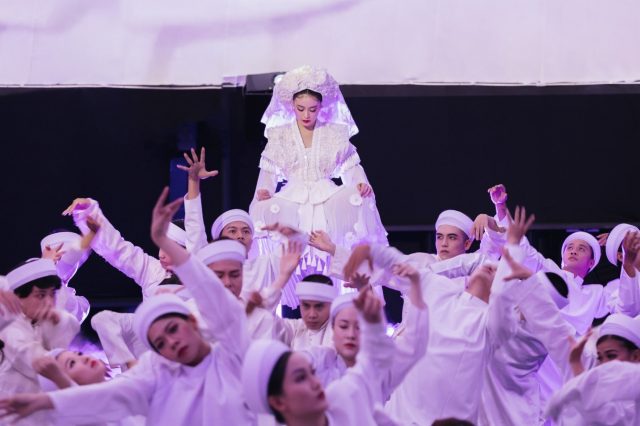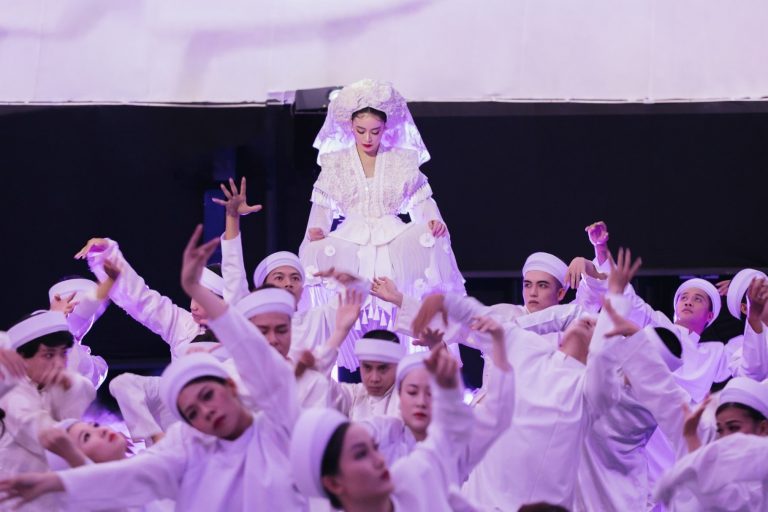 Source: thegioitre.vn
The lyrics of "Tứ Phủ" reveals a sad love story of a woman (female Saint – Cô Bơ) with the loneliness and the hurtfulness in an incomplete love. But the poet Ngân Vi said that the story of Cô Bơ is just an inspiration and "Tứ Phủ" is a music product so it isn't a simulation of this legend.
In the MV, Hoàng Thùy Linh transformed into Cô Bơ by using a white outfit that was made by silk from fashion designer Công Trí and stylist Hoàng Ku. Even her earring is also white. But she affirmed that these images just borrowed from the most beautiful images of Cô Bơ to put into this song so every imagination belongs to audiences.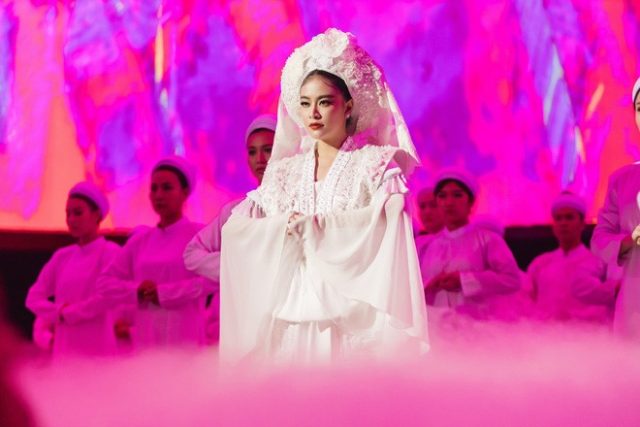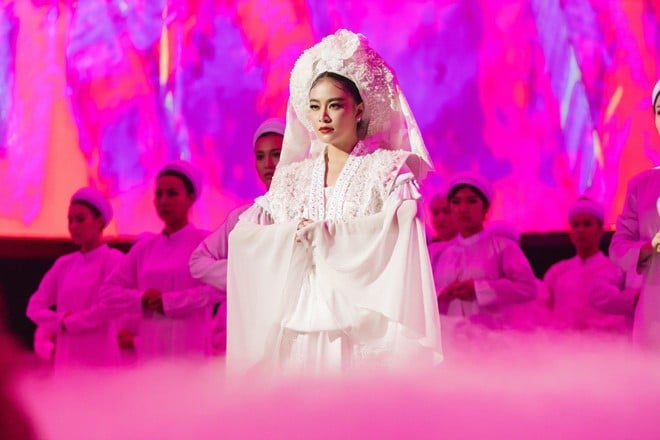 Source: kenh14.vn
"Tứ Phủ" is a song that was mixed between EDM and folk with the unique and mystic context. The choreography and the lighting are also attractive to fans. The way that Hoàng Thùy Linh sang this song seems to have taken inspiration from Ca Trù (a very popular type of music in the Northern and North Central Vietnam that was combined between music and poem and was recognized as an intangible heritage that needs emergency protection on October 1st, 2009 by UNESCO). The most interested part is the rap lyrics that was rapped by Hồ Hoài Anh which was influenced by a "bài văn khấn" (a prayer passage). There were many people who complimented on Hoàng Thùy Linh's MV for her efforts to bring Vietnamese culture into music as a good way to advertise traditional culture to young people. However, others thought that this did not respect religion since the lyrics and choreography had a lack of knowledge about Đạo Mẫu. Hoàng Thùy Linh explained that she believes in religion so she just wants to create a youthful music product but having tradition culture color.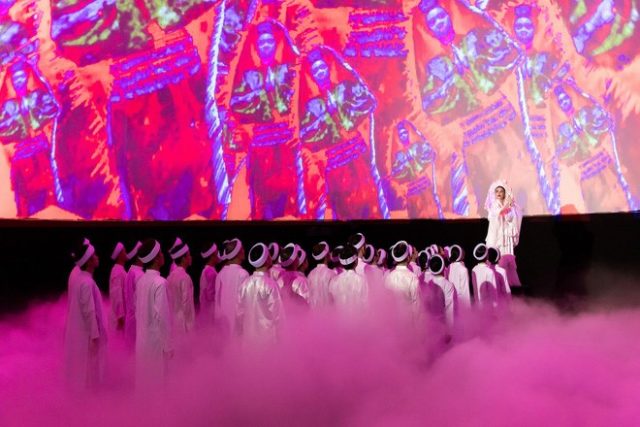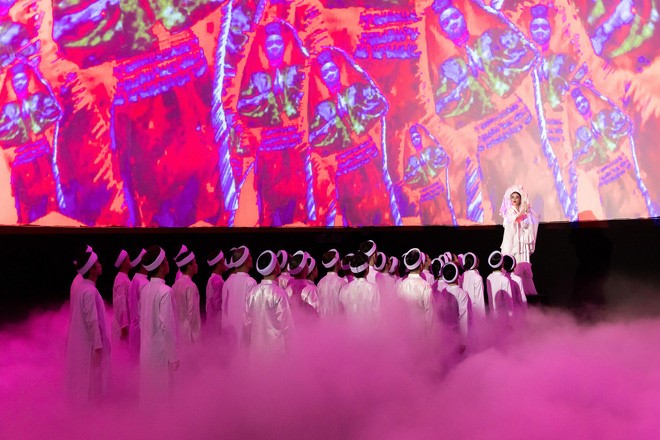 Source: kenh14.vn
Despite many contrary opinions about "Tứ Phủ", this song still gained many great achievements such as sitting at the highest position on Viet Nam iTunes chart within five hours of its release, gaining five million views and sitting at Top 2 on YouTube (Viet Nam) after five days of its release. This song currently sits at 7.6 million views on YouTube.
Hoàng Thùy Linh also shared that she will release her third studio album this year that reflects the weirdest part inside her. Let's wait for her new product in the future.