After eight months since the release of "Fall In Love", Hoàng Thùy Linh released her new unique music product named "Để Mị Nói Cho Mà Nghe" on June 19th, 2019. This song quickly captured the attention of the netizens because of its title and especially its content. It gained almost 3 million views on YouTube within a day and today has reached 21.5 million views on YouTube after 20 days.
"Để Mị Nói Cho Mà Nghe" was composed by DTAP team – a team consisting of young composers. The genre of this song was the combination of four music styles consisting of pop, folk, EDM and rap.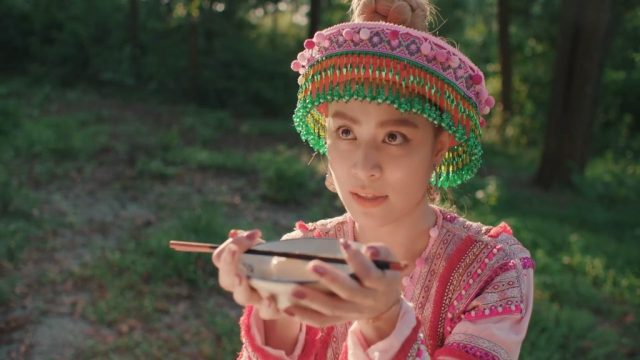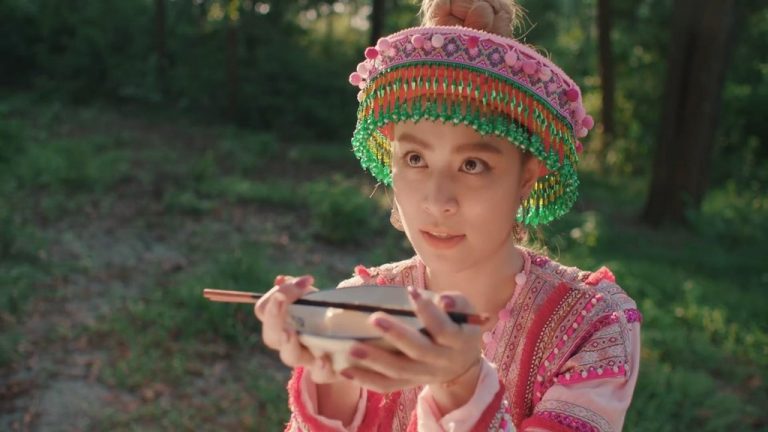 Source: news.zing.vn
"Để Mị Nói Cho Mà Nghe" is a creative release when it took inspiration from Việt Nam literary works which sit in literary textbook at grade 12 in high school. In addition, one of these literary works will appear in university exam questions in Việt Nam every year so it is very familiar to young audiences.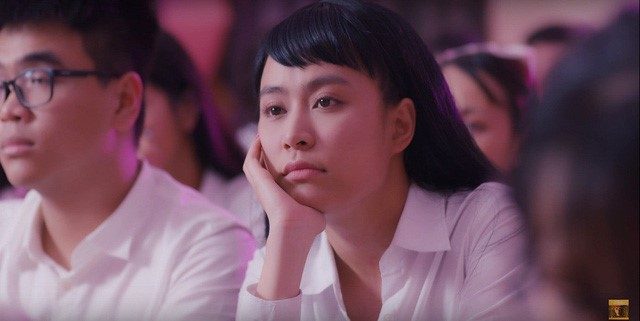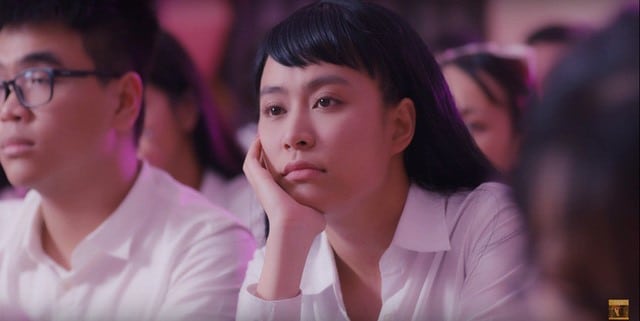 Source: vtv.vn
The lyrics of this song were interleaved between the past and the present from some phrases in Vợ Chồng A Phủ (Tô Hoài) to some trending phrases on social media. "Để Mị Nói Cho Mà Nghe" has a vibrant and ear-catching melody which made fans pumped while listening to it. The words of this song also kept supporters want to hear it repeatedly.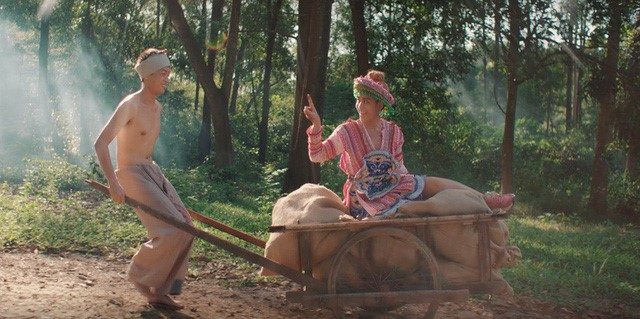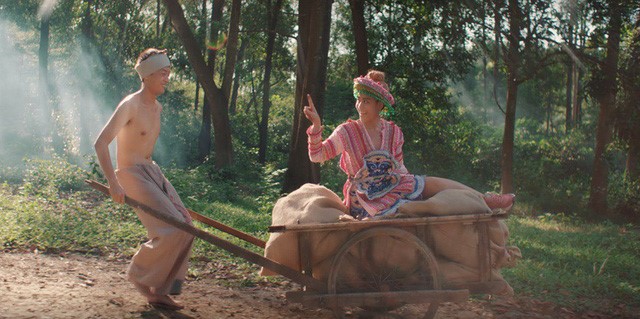 Source: vtv.vn
The images of this song were completely unique and attractive by director Nhu Đặng and filmmaker Đức Bi. At the first scene, Hoàng Thùy Linh is a student in grade 12 and she went to class late while her teacher was teaching Vợ Chồng A Phủ. She fell asleep and dreamt to become Mị – main character in Vợ Chồng A Phủ who was tied in the darkroom at her husband's house. But everything started from here, Mị – Hoàng Thùy Linh didn't wait for anyone to help her, she helped herself to be a free, strong, independent person then she started dancing and doing what she likes. On her freedom journey, Hoàng Thùy Linh opened better scripts for characters in other literary works such as Vợ Nhặt (Kim Lân), Chí Phèo (Nam Cao), Lão Hạc (Nam Cao), Tắt Đèn (Ngô Tất Tố) and Số Đỏ (Vũ Trọng Phụng).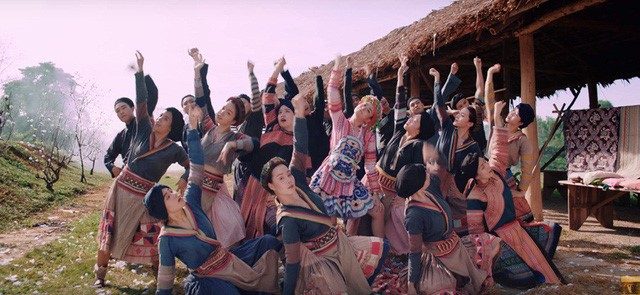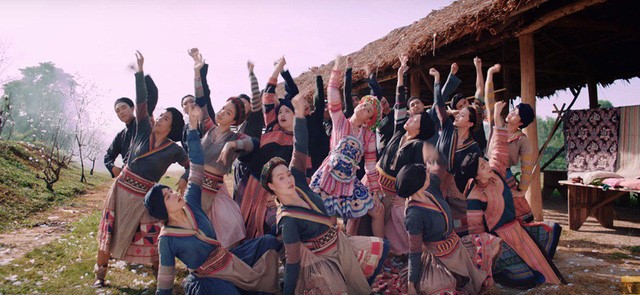 Source: vtv.vn
Viewers can easily recognize all these characters through Hoàng Thùy Linh's MV because all these characters have their own features that were very familiar with Vietnamese literature taught in grade school. This helped "Để Mị Nói Cho Mà Nghe" gained compliments from fans and they respected the effort of Hoàng Thùy Linh in putting Việt Nam's outstanding literary works into music. But the director of this MV didn't want people to misunderstand these literary works because the purpose of this release was to send to netizens colorful, beautiful images and playfulness as delivered in "Để Mị Nói Cho Mà Nghe". An interesting part in this MV was the choreography of Hoàng Thùy Linh and all the casts throughout the fantastic footages that were choreographed by Đức Việt.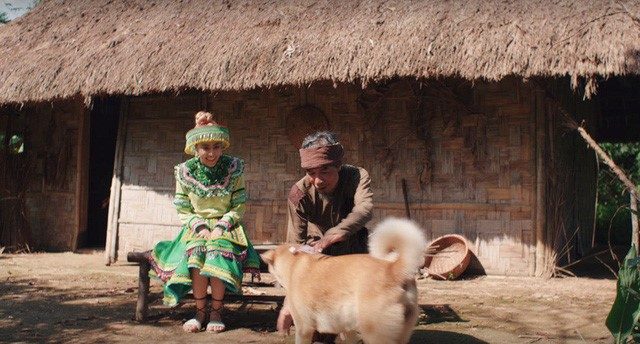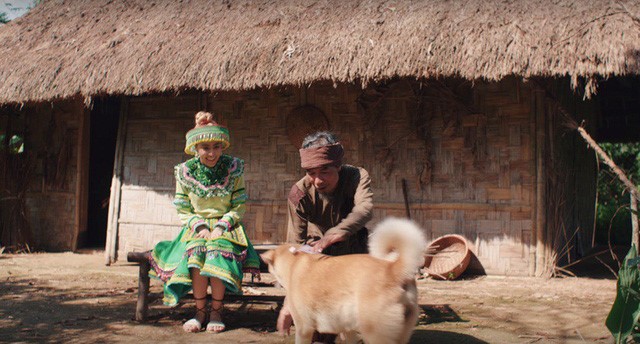 Source: vtv.vn
"Để Mị Nói Cho Mà Nghe" was also considered as an encouragement which Hoàng Thùy Linh sent to students in grade 12 who was preparing to take the final exam and the university exam. Because she used to experience school life, she knew that it would stressful to learn these literary works and to pass the most important exam in Việt Nam. So, she wanted not only students but also everyone including herself to overcome difficulties in life and to master their life as Mị did in "Để Mị Nói Cho Mà Nghe".
De Mi Noi Cho Ma Nghe: https://www.youtube.com/watch?v=JAhdeizXpaQ