On October 16th, 2018, Hoàng Thùy Linh released an MV with unique images titled "Fall In Love" in collaboration with Kimmese. This is a song that marked her comeback after two years of silence to complete her study for a Master's degree and prepare to study for a Ph.D.
"Fall In Love" was written by the composer Đỗ Hiếu who is a hitmaker who created many popular songs for Vietnamese singers such as Đông Nhi, Noo Phước Thịnh, Minh Hằng, Hồ Ngọc Hà, Hương Tràm, Bảo Thy, etc. "Fall In Love" belongs to Chill Pop genre mix with fresh Tropical sounds.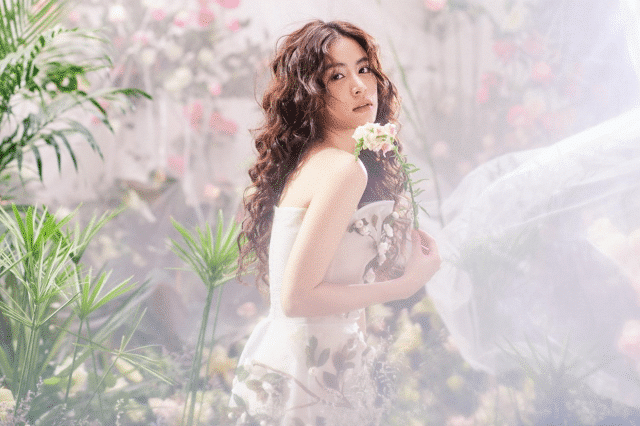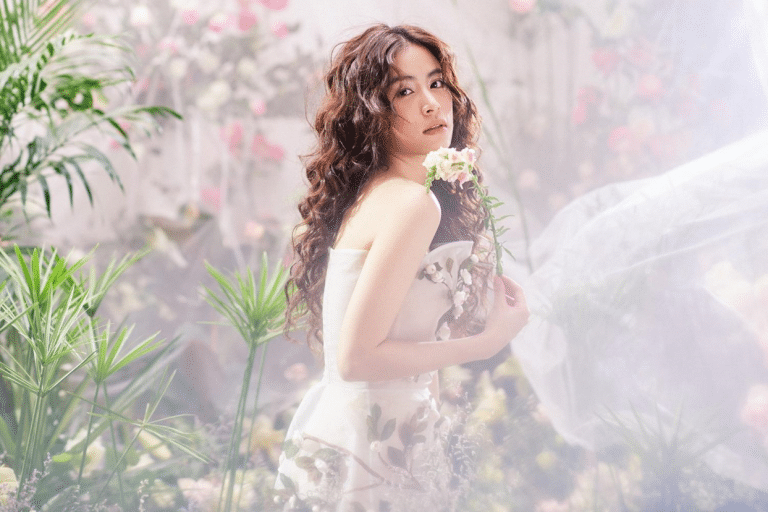 Source: channels.vlive.tv
The lyrics of this song describes emotions of love at the beginning that is based on a real story of Hoàng Thùy Linh. This song also has an ear-catching rhythm and wonderful images that were made carefully. Besides, the song was assessed and made suitable with the voice of Hoàng Thùy Linh and the rap part in English of Kimmese made "Fall In Love" more hip.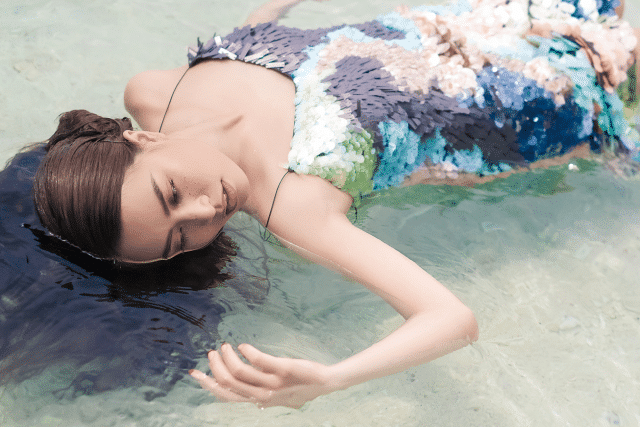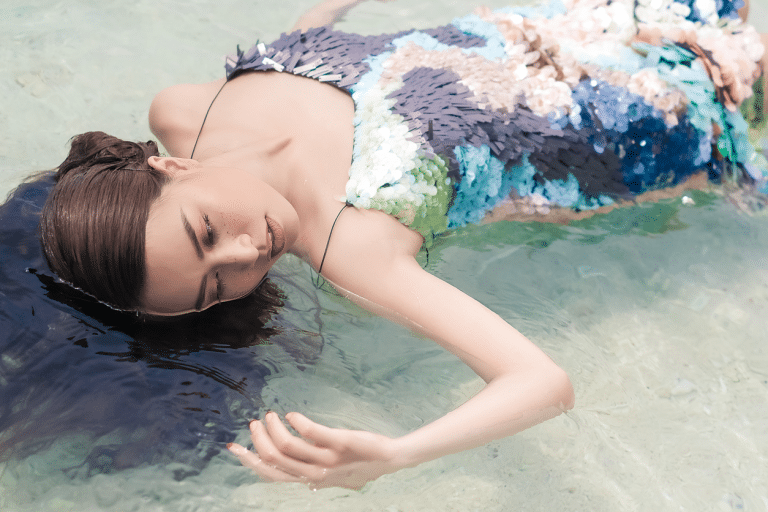 Source: yeah1.com.vn
In the MV, there is no specific plot but instead of focusing on filming techniques, images and emotions of the main character in order to depict the feeling when falling in love at the beginning. Hoàng Thùy Linh immerses herself in the romantic, majestic atmosphere of nature with new images of a wild and attractive girl who can do it all for her lover. This MV was recorded in Côn Đảo because Hoàng Thùy Linh wanted to borrow the beautiful landscapes of the mountain, the forest and the ocean to recreate the strong feeling of love. There is footage where she immerses herself in nature that was interleaved with exquisite visual effects that made fans very excited.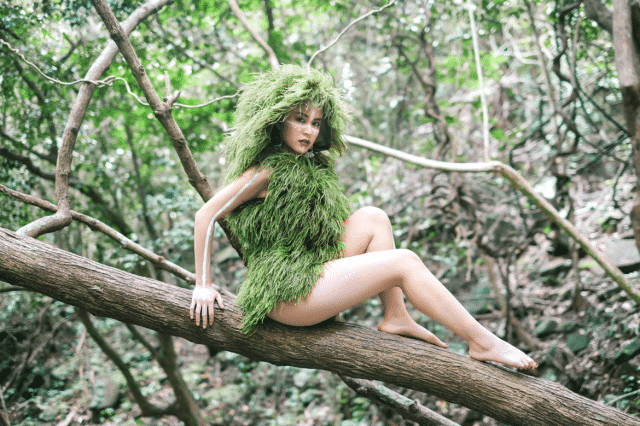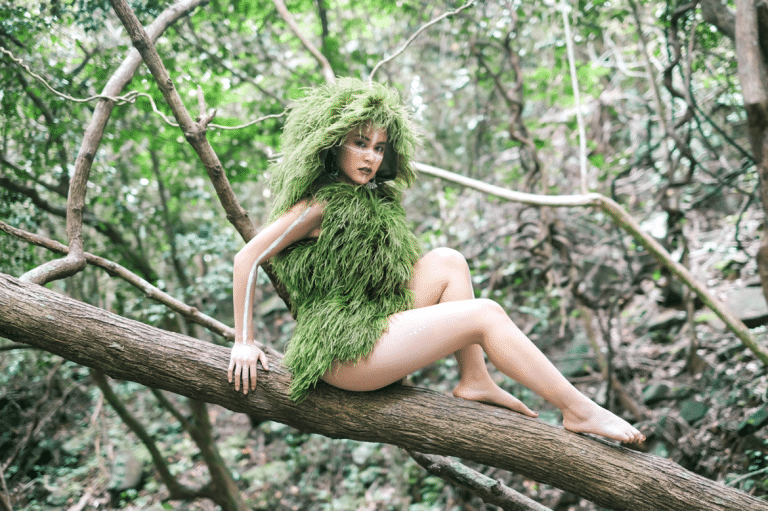 Source: yeah1.com.vn
Hoàng Thùy Linh is a multiple talented artist in Vietnam who has many successes in both singing and acting. She was known through hit songs such as "Đừng Vội Vàng", "Bánh Trôi Nước", "Tứ Phủ", "Để Mị Nói Cho Mà Nghe", etc. She also participated in films consisting Đường Đời, Trò Đùa Của Số Phận, Đi Về Phía Mặt Trời, Thần Tượng, Mê Cung, etc.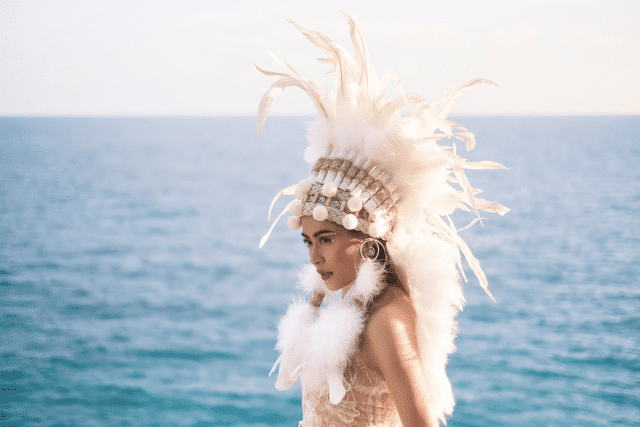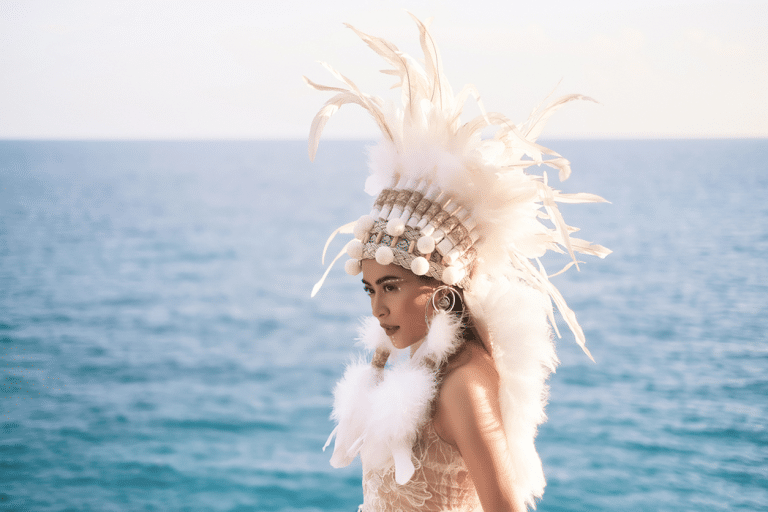 Source: yan.vn
Kimmese is a rapper in Vietnam who started her singing career early when she was 13 years old. She becomes popular through many songs such as "Áo Xanh", "Hoài Bão", "Bao Giờ Em Biết", "Real Love", "Hương Ngọc Lan", etc. In addition, she often collaborates with famous underground artists such as Hoàng Touliver, JustaTee, Big Daddy, Rhymastic, Đen, etc. In 2006, she had a chance to collaborate with Vietnamese Diva Mỹ Linh in her Mỹ Linh tour 06.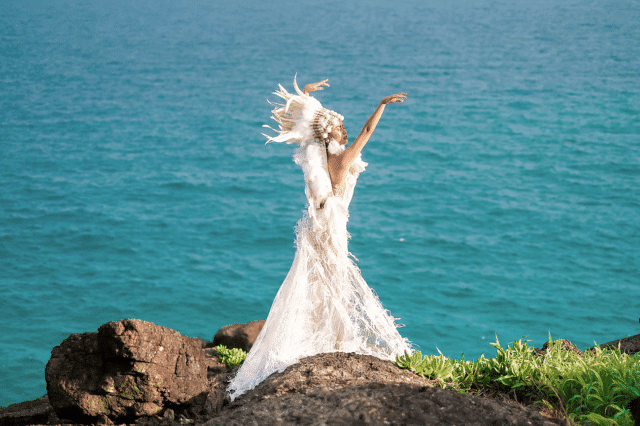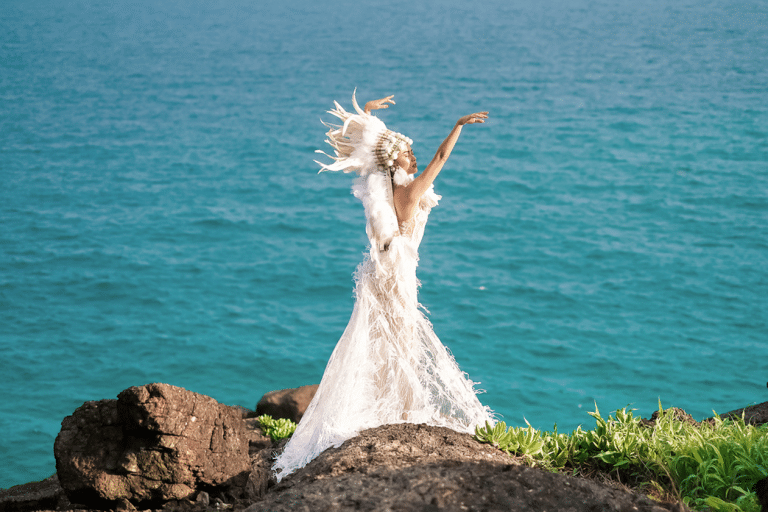 Source: yan.vn
This collaboration of Hoàng Thùy Linh and Kimmese reached over 800 thousand views on YouTube and 1.2 million listens on Zing MP3 after over a year.
Fall In Love: https://www.youtube.com/watch?v=KnH8CUdI6_0