Recently, DJ Mie started positioning herself as a versatile artist by officially releasing the new MV "Lý Thuyết Thì Là Vậy" into the market. Mie is also the one composing and delivering the song (singing and rapping) herself. The MV was conducted by ANGA Studios and filmmaker Đinh Hà Uyên Thu, a sought-after name in Vietnam showbiz.
Regarding Mie's choice to start producing her first MV, she shared: "I have been considering my singing career for quite a long time. Regularly, I enjoy singing but I currently don't have the expertise to be a singer.
Therefore, I merely do it for pleasure. However, now that I started producing my very first MV – "Lý Thuyết Thì Là Vậy", I do believe that I must practice singing more to make myself qualified to, at least, become a DJ who could sing beautifully."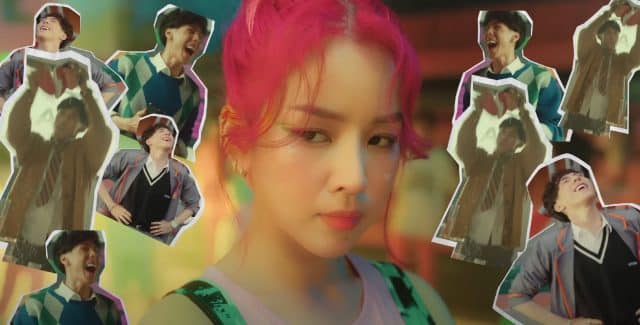 photo: "Lý Thuyết Thì Là Vậy" MV
Besides, Mie also stated: "I suppose that it takes a lot of time and effort unless you are endowed, to have a beautiful voice, and surely it is going to take a certain amount of practicing time to become a professional singer. I would like to be addressed as an artist who can do many things and I am striving every day to become a versatile artist."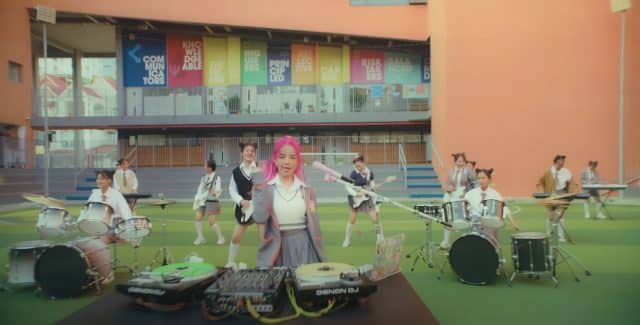 photo: "Lý Thuyết Thì Là Vậy" MV
According to the goal to become a versatile artist, Mie also said that she began putting her pen down and composing more songs in the upcoming days since she sometimes has emotions she wishes to express via music. In the new MV "Lý Thuyết Thì Là Vậy", Mie takes on the persona of a high school girl who resolves to take action against a bully who often teases and harasses her peers.
The MV "Lý Thuyết Thì Là Vậy" garnered more than 1.3 million views and 14K likes within less than one week after its official launch on DJ MIE OFFICIAL YouTube channel. If you haven't watched the MV yet, please check it out!
Ly Thuyet Thi La Vay: https://www.youtube.com/watch?v=IgMYew7Gzsc