Kenh14 is a popular entertainment news website in Vietnam which many youngsters access daily as a good source to get the latest news about Vpop and Vietnam's showbiz. Some hours ago, Kenh14 officially introduced Hot14 where the audience will get the scoop about new products in the Vietnamese music market.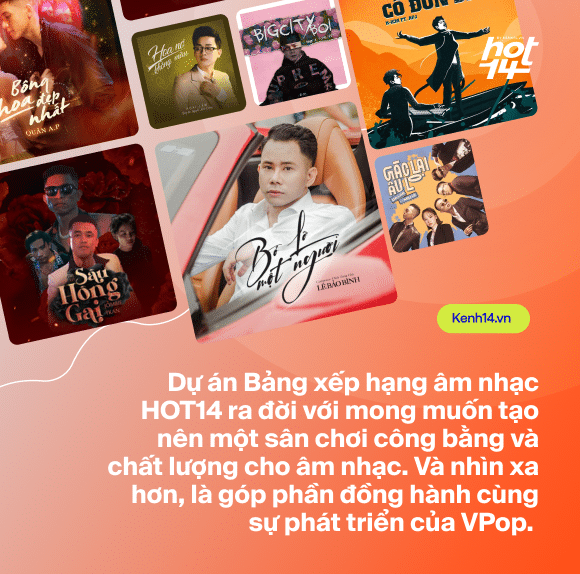 (source: kenh14.vn)
In Vietnam, there are many prestigious music charts that people follow such as YouTube, nhaccuatui, zingmp3, etc. However, Hot14 is the first and special music chart because it collects the data from different sources to make the objective and impartial chart, so that the audience can easily know the trending songs of the time.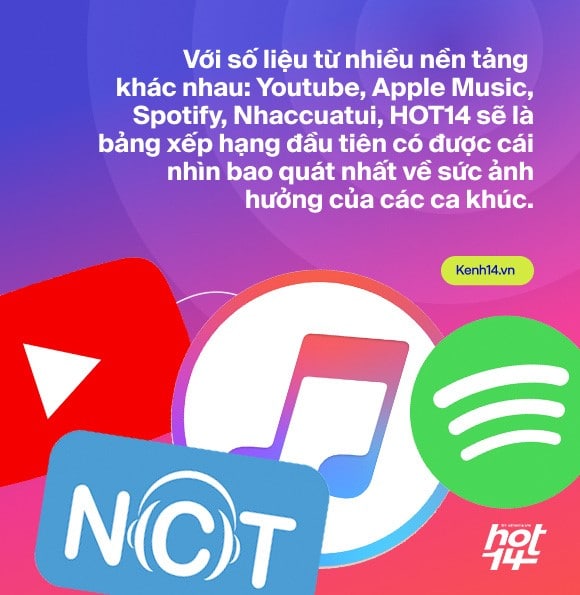 (source: kenh14.vn)
Hot14 week chart is updated every Monday after calculating the different criteria, including MV views, audio view, digital music streaming, interaction views, and vote from the audience. Hopefully, Hot14 will soon be the prestigious chart for Vietnamese fans and a reliable source for ranking the popularity of Vietnamese music.
Credit: https://kenh14.vn/ra-mat-bang-xep-hang-hot14-bao-quat-cac-nen-tang-nhac-viet-duong-dua-moi-cho-nghe-si-va-am-nhac-dich-thuc-20200909195115555.chn
https://kenh14.vn/lan-dau-tien-viet-nam-co-bang-xep-hang-da-nen-tang-cong-thuc-chuan-quoc-te-tuong-tu-billboard-ichart-20200910020440352.chn