From the hustle and bustle of Hanoi to the serenity of Hoi An, there's something for everyone in Vietnam. This Southeast Asian gem is brimming with culture, history, and natural beauty. If you're planning a trip to Vietnam, be sure to add these nine must-see attractions to your itinerary.
1. Halong Bay
One of Vietnam's most iconic sights, Halong Bay is a UNESCO World Heritage site comprising more than 1,600 islands and islets. The best way to explore the bay is by taking a leisurely cruise among the karst limestone formations. Along the way, you'll have ample opportunity to take in the breathtaking scenery, go swimming or kayaking, and visit some of the caves and grottoes that dot the islands.
2. The Old Quarter, Hanoi
Hanoi's Old Quarter is well worth a visit for its mélange of narrow alleyways lined with colonial-style French architecture and traditional Vietnamese homes. You'll find an array of shops and stalls selling everything from souvenirs to traditional medicines. Be sure to try some of the street food—it's some of the best in the city!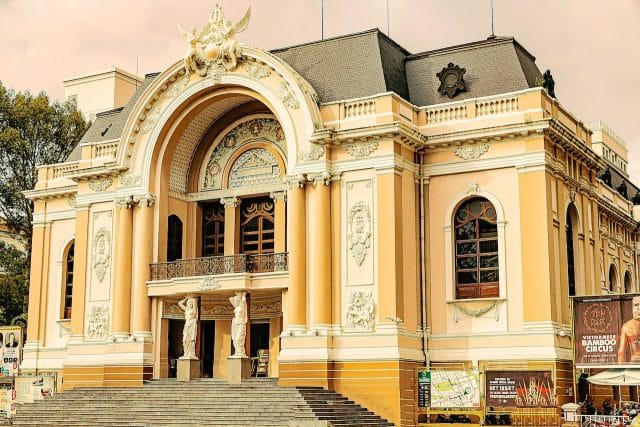 photo: Alberto Capparelli
The Saigon Opera House is a performing arts venue in Ho Chi Minh City, Vietnam. It was originally built in 1906 and was used as a theater for the first half of its life before being converted into an opera house in 1917. The building was severely damaged during the Vietnam War but has since been restored and reopened in 2006. It's now home to two companies: the Vietnam National Opera House Company and the Saigon Opera House Company.
4. One Pillar Pagoda
This unique Buddhist pagoda was built in the 11th century and features a single pillar supporting a rectangular roof symbolic of a lotus blossom—an important symbol in Buddhism. The pagoda is located on a small island in West Lake, one of Hanoi's most popular tourist spots.
5. St Joseph's Cathedral
St Joseph's Cathedral is a Roman Catholic church in Hanoi, Vietnam. It was built between 1790 and 1806 by the French colonists and has since become a symbol of Hanoi. The cathedral is located in the center of the city and is one of the most popular tourist attractions in Vietnam.
The cathedral was originally built as a place to worship for French colonists but was later converted into a place of worship for Vietnamese Catholics.
6. Imperial Citadel of Thang Long
This well-preserved citadel served as Vietnam's political center for 13 centuries until 1885 when Emperor Tu Duc decided to move the capital city from Hanoi to Hue. Today, it serves as a reminder of Vietnam's rich history and culture and is also a UNESCO World Heritage site.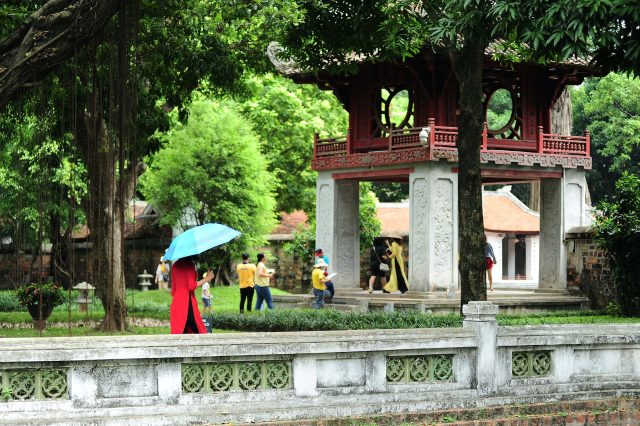 photo: Hoang Dinh
Dedicated to Confucius, this temple was built in 1070 and served as Vietnam's first university. It's famed for its beautiful gardens as well as its literature-themed architecture—you'll find 82 stone steles inscribed with Doctoral Ceremony lists dating back as far as 1442.
8. Stilt House Villages
Vietnam is home to several stilt house villages where traditional wooden houses are built on stilts above ponds or rivers. These villages are typically found in rural areas and offer visitors a glimpse into traditional Vietnamese life. Many stilt houses have been turned into hotels or homestays, making them an ideal place to stay overnight if you want an authentic experience.
9. Hoi An Ancient Town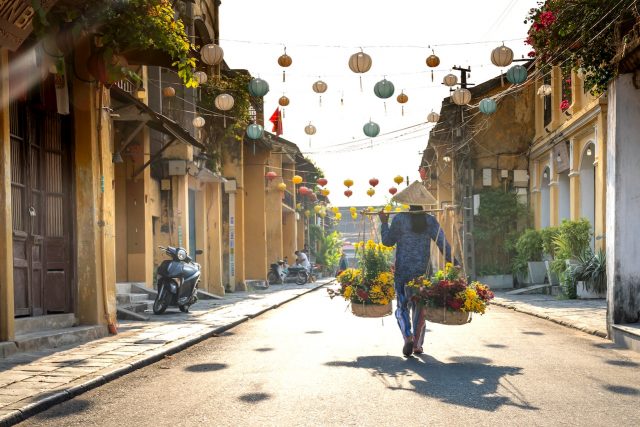 photo: Quang Nguyen Vinh
This quaint riverside town is a UNESCO World Heritage site and an incredibly well-preserved example of a Southeast Asian trading port. Hoi An's Old Town is lined with narrow, cobbled streets and traditional Chinese shophouses. Don't miss the chance to explore the many temples, museums, and markets or take a boat ride down the Thu Bon River.
Whether you're interested in exploring Vietnam's natural beauty, soaking up its rich history and culture, or simply enjoying some delicious food, there's sure to be something on this list that piques your interest. So start planning your trip to Vietnam today and see for yourself why this Southeast Asian gem is one of the most popular tourist destinations in the world!