Anyone who visits Ho Chi Minh City will be quickly overwhelmed by the number of things to see and do. The city is a mix of old and new, East and West, with a vibrant culture all its own. From the colonial architecture to the street food, there is something for everyone in HCMC. Here are 10 must-see attractions in Ho Chi Minh City.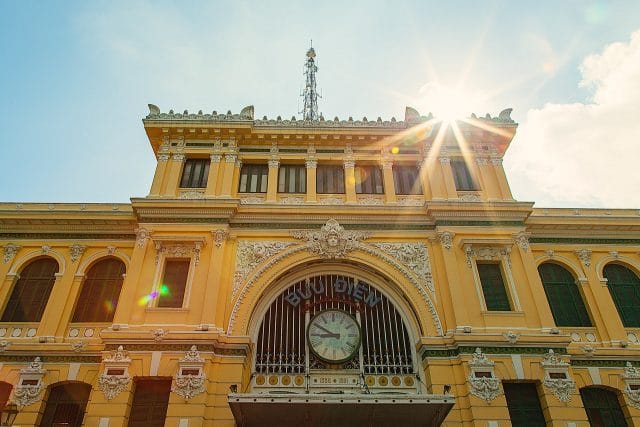 photo: Quang Pham Duy
The Central Post Office: This beautiful building was designed by none other than Gustave Eiffel, and is one of the most iconic landmarks in HCMC. The post office is still in operation, so visitors can even send a postcard home from here!
Reunification Palace: This palace was the former residence of the President of South Vietnam during the Vietnam War. It was here that the "Fall of Saigon" occurred, when North Vietnamese troops stormed the palace. The building has been preserved as a museum, and visitors can see what life was like during the war.
Ben Thanh Market: This is the place to go for souvenirs, and visitors will find everything from t-shirts to traditional Vietnamese handicrafts. The market can be a bit overwhelming, but it's a great place to bargain for good deals.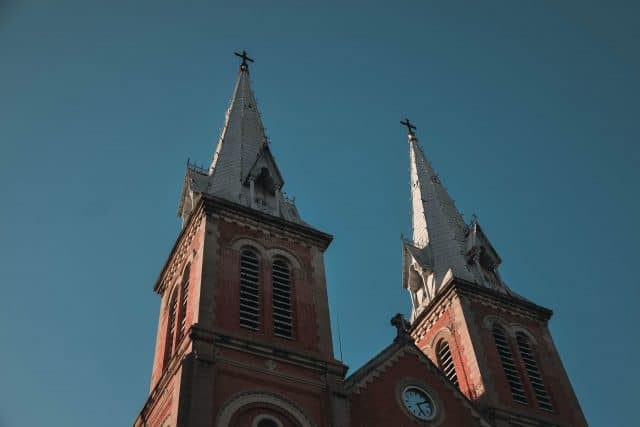 photo: Thái An
Notre Dame Cathedral: Another HCMC landmark, Notre Dame Cathedral was built in the late 19th century by French colonists. The exterior is made of red bricks, and the inside is surprisingly small.
Jade Emperor Pagoda: This beautiful pagoda is one of the most popular temples in HCMC. The Jade Emperor is the highest god in the Taoist pantheon, and the pagoda is full of intricate statues and carvings.
Cu Chi Tunnels: These tunnels were used by Viet Cong soldiers during the Vietnam War, and are now a popular tourist attraction. Visitors can explore the tunnels, and even try their hand at shooting an AK-47.
Saigon Opera House: The Opera House is one of the most beautiful buildings in HCMC, and was built in 1897 by the French colonists. It regularly hosts performances of traditional Vietnamese music and dance, as well as Western opera and ballet.
Dong Khoi Street: This street is home to some of the best shopping in HCMC, as well as high-end restaurants and hotels. It's the perfect place to do some people watching, and visitors will find that the prices here are much higher than elsewhere in the city.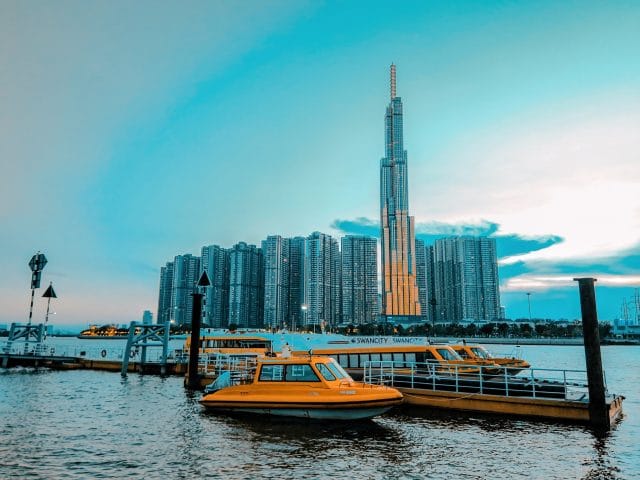 photo: Cong Le
Landmark 81: Landmark 81 is a skyscraper in Ho Chi Minh City, Vietnam. It is one of the tallest buildings in Vietnam, and it is also the second tallest building in Ho Chi Minh City. The building is located on Nguyen Van Binh Street in District 1, an area known for its luxury shopping and entertainment complexes.
The Bitexco Financial Tower: The building is located in District 1 of Ho Chi Minh City and is constructed over an area of 16,000 square meters (39 acres). It houses offices, apartments, shops and restaurants as well as a hotel on its top floors. The tower also includes a multi-purpose theater for cultural events, exhibitions and conferences.
HCMC is a city full of history, culture, and things to do. These 10 must-see attractions are just the tip of the iceberg, and visitors will find that there is much more to see and do in this vibrant city.