Tucked away from the bustling streets of Hanoi sits Ta Hien, a street with unique energy and charm made for exploration. The area is known for one thing in particular: beer. Yes, that's right – this hidden gem is dubbed "Beer Street" among locals due to its wide selection of bars and pubs nestled amongst the historic buildings. Whatever you're looking for when it comes to nightlife, Ta Hien Beer Street has it all – from traditional taverns dishing out Vietnamese specialties to ultra-modern craft breweries pouring local favorites. Whether you're just passing through or staying in Hanoi for a while, take some time to explore this cultural treasure trove!
1. History of Ta Hien Street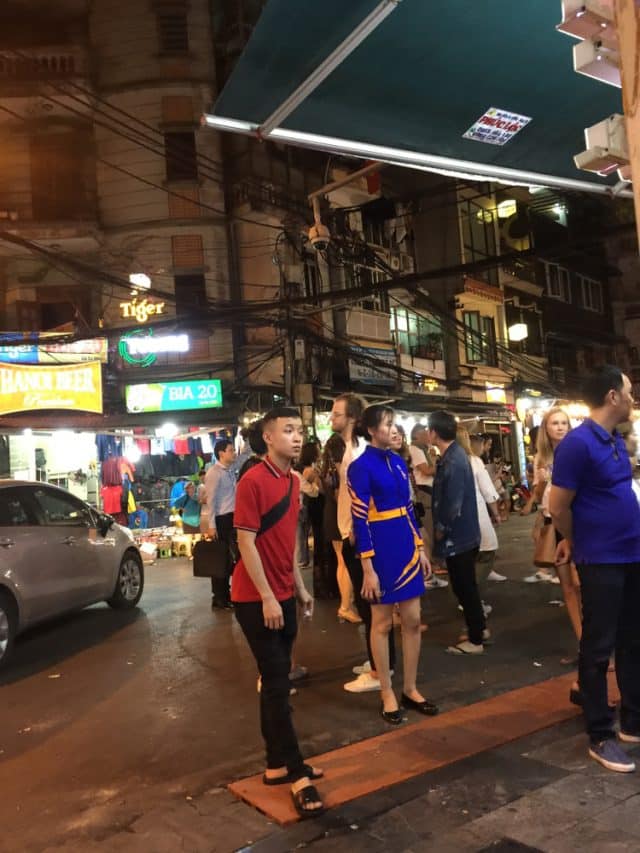 photo: Tuan Anh Vu
Ta Hien Street has a long and colorful history. Once known as Pho Nha Tho, it was the site of a 17th-century Catholic church and later became an important commercial district during French colonization. The area is popularly renowned for its thriving nightlife: after the fall of Saigon in 1975, many Vietnamese refugees moved to Ta Hien, bringing with them the energy of food and beer stalls that remain to this day.
2. What to see and do on Ta Hien Street
Ta Hien Street is a great place for exploring the culture and nightlife of Hanoi. Whether you're looking for traditional Vietnamese cuisine, craft beer, or just a lively night out with friends, there's something for everyone here.
One thing that sets Ta Hien Street apart from other areas in the city is its diversity. You can expect to find a wide variety of local bars, pubs and restaurants offering a range of food and drink options. The area is also home to several art galleries and live music venues which are great spots for soaking in the atmosphere.
3. Shopping on Ta Hien Street
No visit to Ta Hien Street is complete without a quick stop at the local markets. Shop for souvenirs, traditional Vietnamese crafts and clothing, or pick up some street snacks – it's all here! The area is also home to several unique antique stores offering an eclectic range of products from old furniture to vintage jewelry.
4. Where to eat and drink on Ta Hien Street
photo: TUAN MARK
Ta Hien Street is a great place for food and beer. Whether you're looking for a traditional Vietnamese dish or something more international, there are plenty of options here. From craft beer bars to classic bia hoi stalls, there's no shortage of places to grab a bite and a drink. The area is also known for its pho restaurants where you can sample the famous noodle soup. For a unique experience, try one of the many bia hoi pubs which offer unlimited beer on tap.
5. How to get to Ta Hien Street
Ta Hien Street is easily accessible from anywhere in Hanoi. The street is located in Hanoi's Old Quarter, just off of Hang Vai Street and within walking distance from many popular tourist attractions such as Hoan Kiem Lake, Ngoc Son Temple and the Vietnamese Women's Museum. To get to Ta Hien Street from other parts of the city, you can take a taxi or one of the many public buses available.
6. What's the best time of year to visit Ta Hien Street?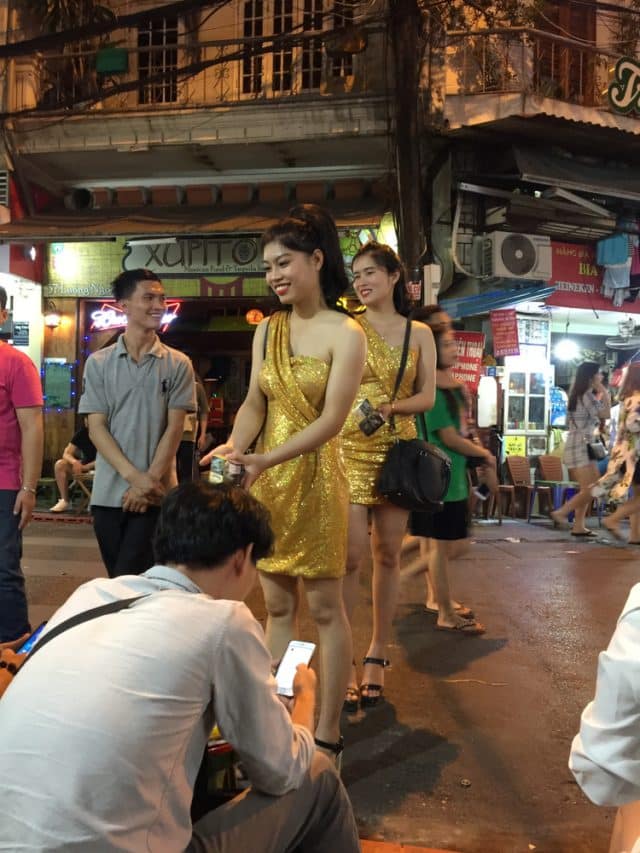 photo: Tuan Anh Vu
The best time to visit Ta Hien Street is between April and October when the weather is warm and mild. During this time, the area is bustling with activity – restaurants, pubs, and shops are open late into the night and locals can be seen enjoying a cold beer or two after work. The streets of Ta Hien come alive in the evenings, making it a great spot for people-watching and soaking in the atmosphere.
7. What's the best way to get around Ta Hien Street?
The best way to get around Ta Hien Street is on foot. The area is very compact, making it easy to explore on foot. Many of the streets are pedestrian-friendly and the buildings are often close together, making it easy to find your way without a map. This also makes it possible to take in many of the sights and sounds of the area without having to travel far. You can also rent a bicycle or scooter if you're looking for a faster way to get around.
Make sure to come prepared with a few handy phrases in Vietnamese – you'll find that the locals are welcoming and friendly and will be more than happy to help you get around! Ta Hien Street is the perfect place to experience the vibrancy of Hanoi and explore the dynamic culture of Vietnam. So what are you waiting for? Head to Ta Hien Street for an unforgettable experience!