Are you dreaming of a winter getaway that combines an exotic atmosphere, wonderful weather and pleasant surprises around every corner? Look no further than Vietnam – the dreamy Southeast Asian nation characterized by its incredible culture, spectacular landscapes and delicious street food. Whether you're looking for soft white sand beaches on the sea or stunning views from Sapa mountains in the northwest, Vietnam has something to offer everyone. This blog post will explore how to make your big escape to Vietnam this winter and what exciting activities await visitors there. So, if you're ready for some adventure in one of Asia's most gorgeous countries then keep reading!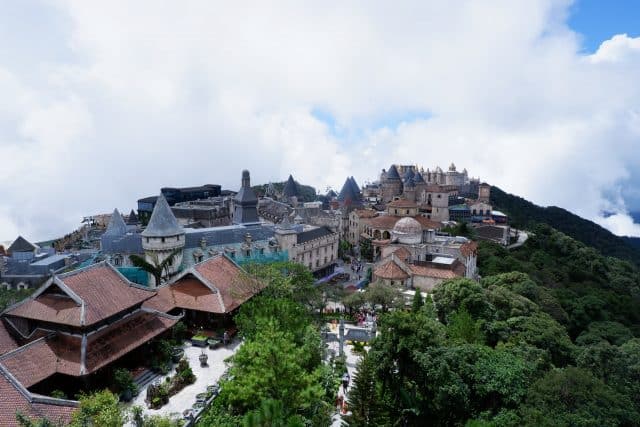 photo: Đào Việt Hoàng
North Vietnam experiences cooler weather during the winter months, with temperatures ranging from 10-20°C (50-68°F). The region typically has more rainfall and lower temperatures than the rest of the country, making it a great place to escape chilly European winters. Even though temperatures are cooler than in Central and Southern Vietnam, travelers can still enjoy plenty of outdoor activities such as trekking through the majestic mountains and valleys of Sapa, exploring vibrant markets in Hanoi or visiting Hoa Lo Prison.
Central Vietnam is a great place to take advantage of the warmer temperatures during winter. Temperatures here can reach up to 28°C (82°F), making it perfect for beach-goers looking to relax and enjoy some sun. The coastal city of Da Nang, known for its incredible beaches and top-notch resorts, is a great spot to unwind during winter months. Other popular activities include taking a cruise along the Perfume River in Hue or checking out the beautiful temples of My Son – all sure to provide an unforgettable experience.
Finally, Southern Vietnam offers travelers the chance to explore lush jungles, vibrant cities and exquisite beaches. The temperature here is hot all year round, with highs of up to 35°C (95°F) during the winter months – perfect for those looking to escape the cold European winter! From touring Ho Chi Minh City's markets and colonial architecture to exploring the Mekong Delta or visiting the amazing Cu Chi Tunnels, there is something here for everyone.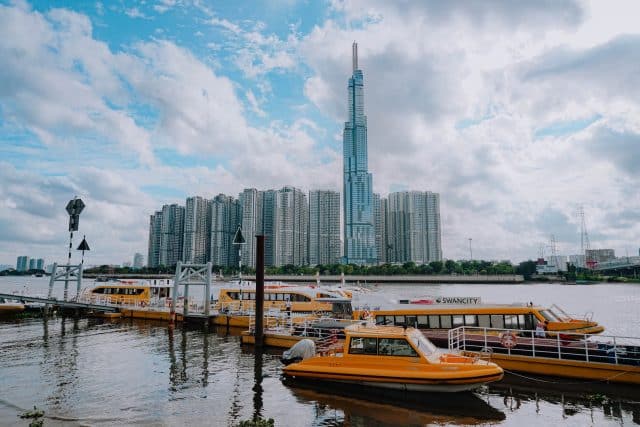 photo: Huỳnh Tấn Hậu
When you're ready to make your escape, there are several ways to reach Vietnam from Europe. The most popular route is to fly from a major city such as London or Paris directly into one of the country's two international airports in Hanoi and Ho Chi Minh. If you're looking for something more budget-friendly, you can also take a connecting flight through a few countries such as Dubai or Singapore. Once you've arrived in Vietnam, the possibilities are endless!
Vietnam is filled with all sorts of activities for travelers who are looking to experience its culture and stunning natural beauty. One of the best ways to see the country is to take a guided tour, which will help you make the most of your time by visiting places that are off the beaten path. From the breathtaking rice terraces in Mu Cang Chai to the stunning limestone caves at Phong Nha National Park, there is something for everyone in Vietnam. For those looking to immerse themselves in local culture, there are plenty of cities and towns to explore. Hanoi is the country's capital and offers a wide variety of activities from shopping in the Old Quarter and exploring museums, to sampling some of its delicious street food. For a more laid-back experience, head south to Hoi An for its charming French-colonial architecture or try your hand at some cooking classes.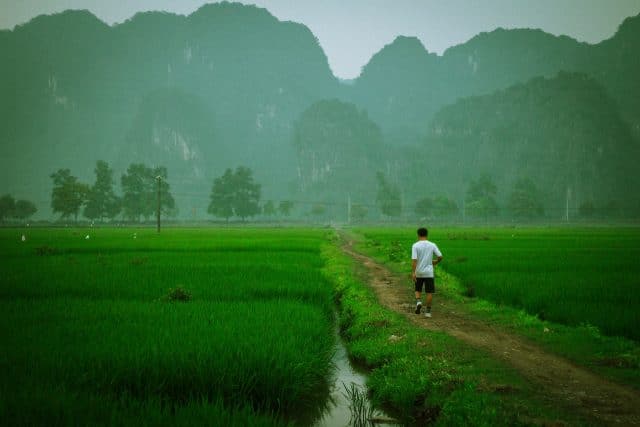 photo: seb.
For a completely different experience, Vietnam also offers plenty of opportunities for adventure seekers who are looking to get their adrenaline pumping. Whether it's trekking through the jungle, kayaking down rivers or mountain biking in Sapa, there is something for everyone. For those looking to take on a more daring challenge, you can even try your hand at a motorbike tour of the Central Highlands.
Vietnam is also home to some of the most stunning beaches in Southeast Asia. Whether you're looking for a secluded getaway or a lively beach party scene, Vietnam has it all. Popular destinations such as Nha Trang, Phu Quoc and Mui Ne offer something for everyone from scuba diving, snorkeling, and surfing to sunbathing on the beach.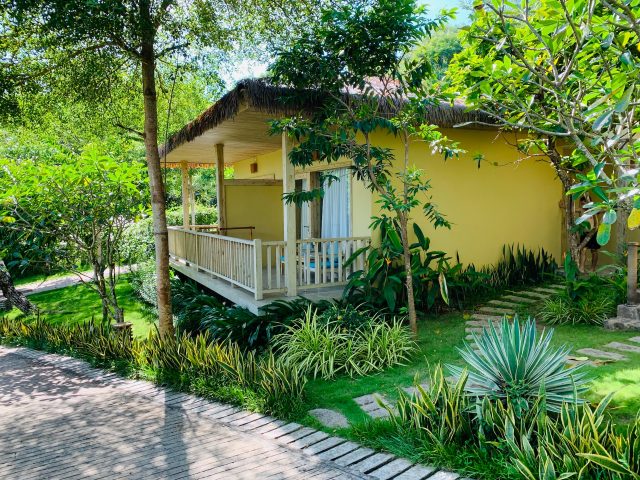 photo: Tam Nguyen
So if you're looking for a winter getaway with plenty of activities and culture, then Vietnam should definitely be your destination of choice. From stunning beaches to breathtaking views, and from adventure sports to delicious street food, Vietnam has something to offer everyone. So what are you waiting for? It's time to make your escape this winter, book your hotels in Vietnam and explore all that Vietnam has to offer!