During the Vietnamese Lunar New Year of 2023, Miss World Vietnam 2022 Mai Phuong was criticized for posting a story inserting Chinese New Year music while she wears an áo dài which is one of the traditional Vietnamese dresses :
23 January 2023
Mai Phuong was criticized for posting a story inserting Chinese New Year music

HOANG PHUC12:11 January 23, 2023

Miss World Vietnam 2022 (Miss World Vietnam) Huynh Nguyen Mai Phuong continues to become the focus of public discussion when posting a photo of wearing Ao Dai but using the song "Chinese New Year".
Mai Phương bị chỉ trích vì đăng story chèn nhạc Chinese New Year, Thảo Nhi Lê ghi điểm tuyệt đối!
Accordingly, member DANIELLE of the group New Jeans recently caused a fierce controversy when calling the Lunar New Year "Chinese New Year". The female singer later also apologized for this mistake, but the online community continued to criticize her for her lack of understanding.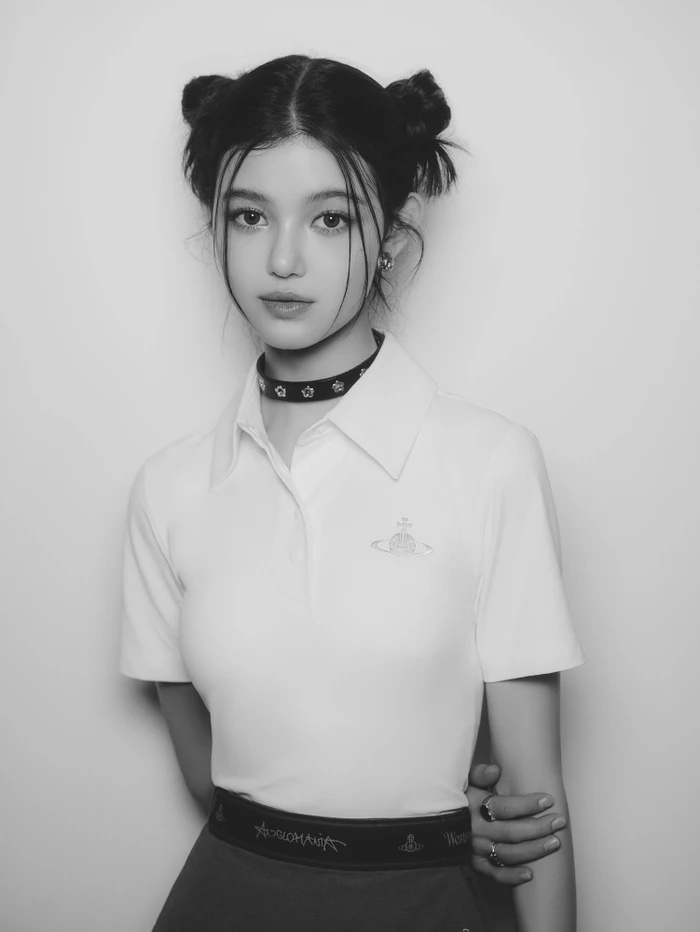 The noise of DANIELLE has just calmed down, when recently, Miss Mai Phuong suddenly became the focus of criticism because of the same mistake as New Jeans member. Specifically, Mai Phuong posted a photo wearing Ao Dai, holding peach blossoms and playing a question and answer game with fans. However, Mai Phuong used the mixed music as the song Chinese New Year.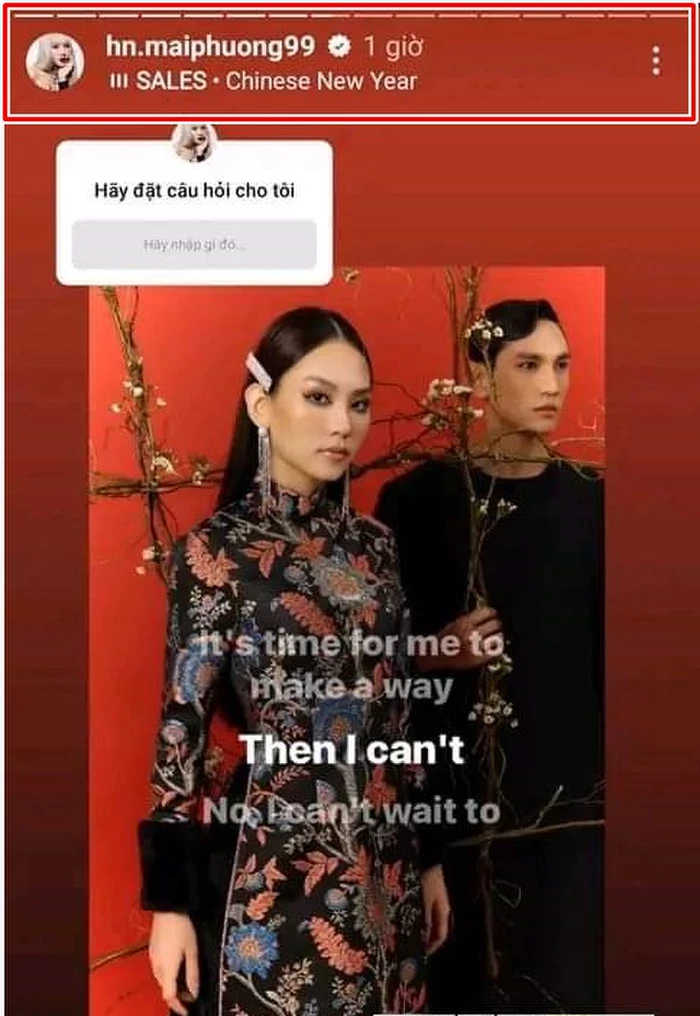 Wearing Vietnamese traditional costumes but using the wrong music has caused Mai Phuong to receive a lot of criticism from netizens.
Currently, Mai Phuong has deleted this story. However, the online community quickly took pictures and spread them on social networks at a dizzying speed.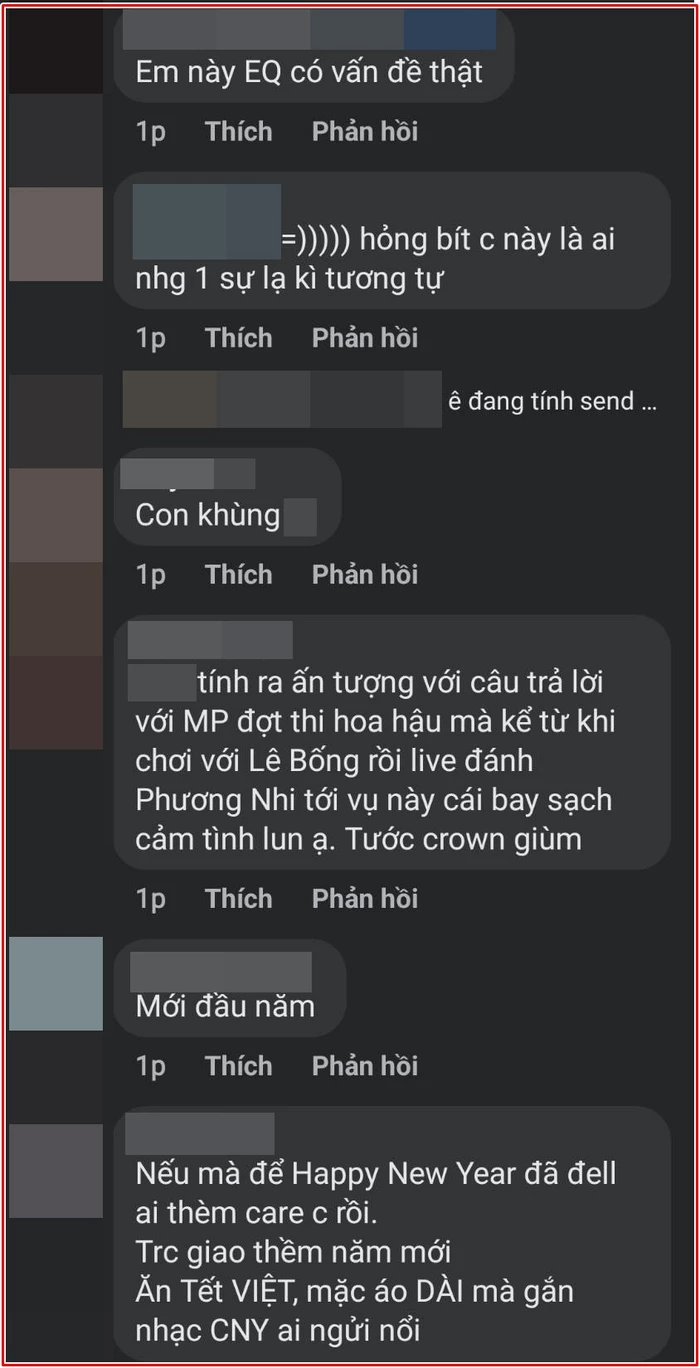 On the contrary, with the same action, Thao Nhi Le received praise for calling the Lunar New Year Lunar New Year.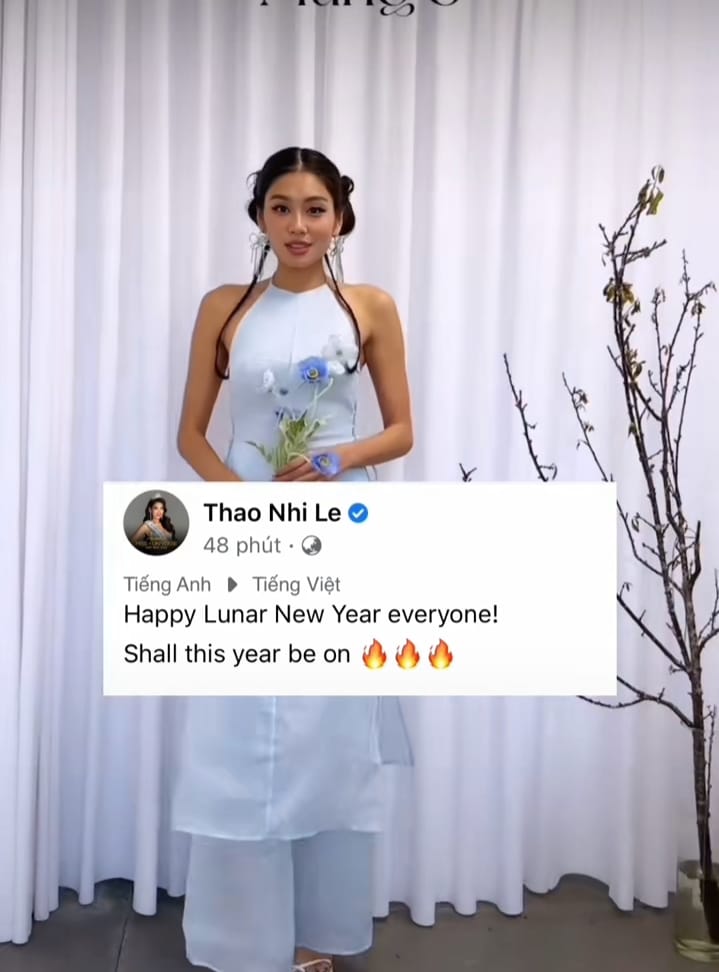 It can be said that, since winning Miss World Vietnam, Miss Mai Phuong has always been noticed by the public during the past 5 months.
Miss Mai Phuong often wears gorgeous clothes and participates in entertainment events. In addition to the role of Miss, Mai Phuong is also confident in singing and MCing for a few big shows. Gen Z beauties are praised for being more beautiful and more mature after taking on a new position. Mai Phuong shared: "The schedule after the coronation is extremely busy, I have never slept 6-7 hours but I feel very happy."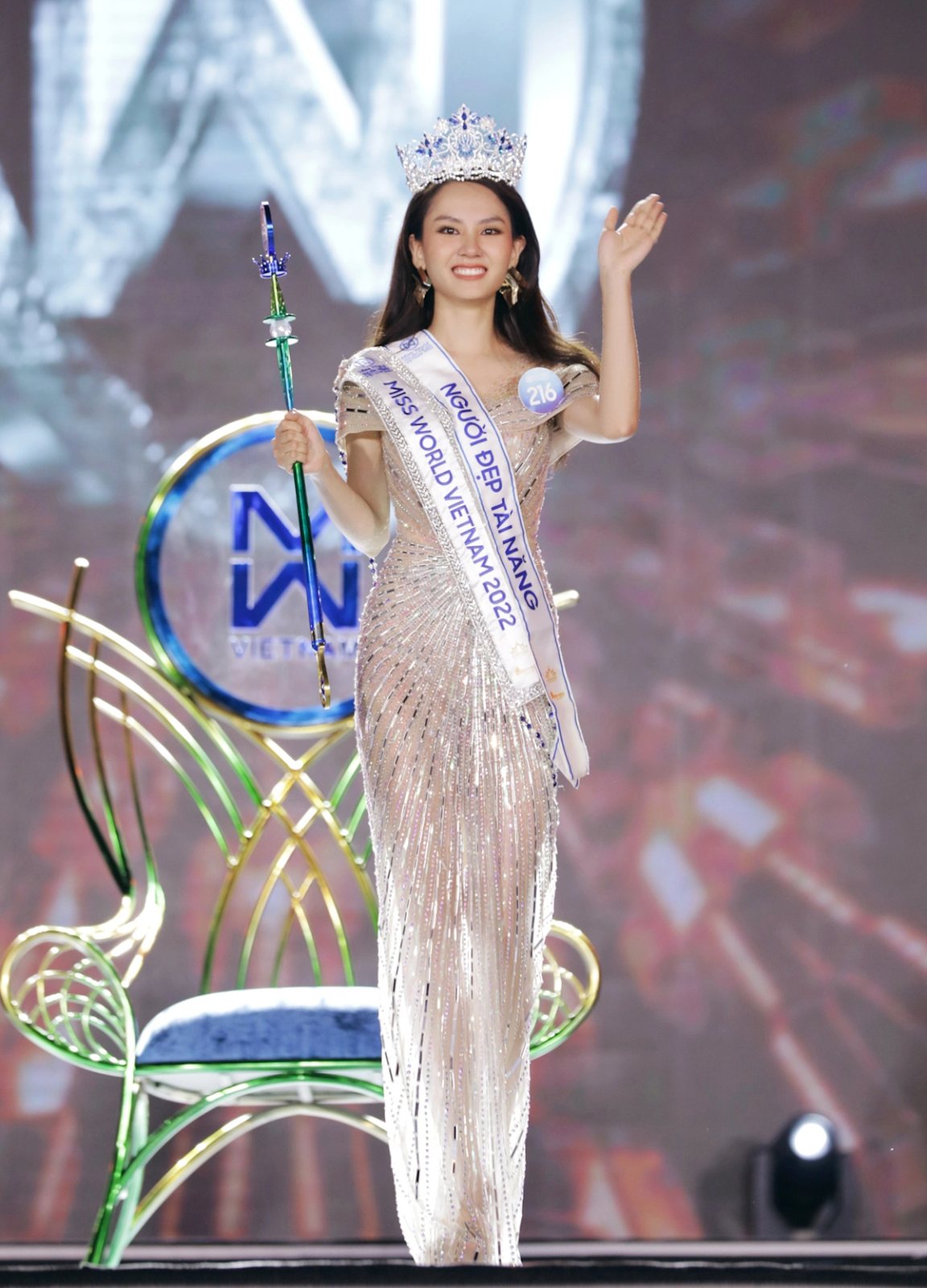 However, at the same time, Mai Phuong was also entangled in many controversies. Before that, the social network was stirred by the clip of Miss Mai Phuong while sucking on a lollipop and dancing skillfully at a music event in Ho Chi Minh City. Many people were surprised by this image of Mai Phuong because everyone thought she was a quiet beauty before.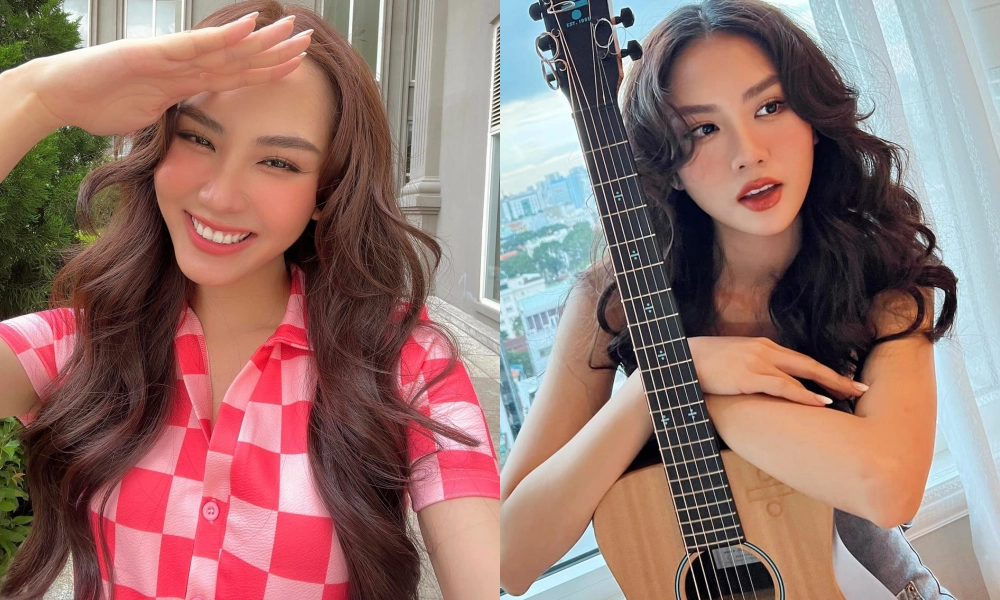 Under the clip appeared a series of comments criticizing Mai Phuong because she thought her actions were not suitable for the image of a beauty queen, especially Miss World. Many opinions advise Mai Phuong to restrain herself because she is still in office, not to mention these moments may affect the image of Miss in the future.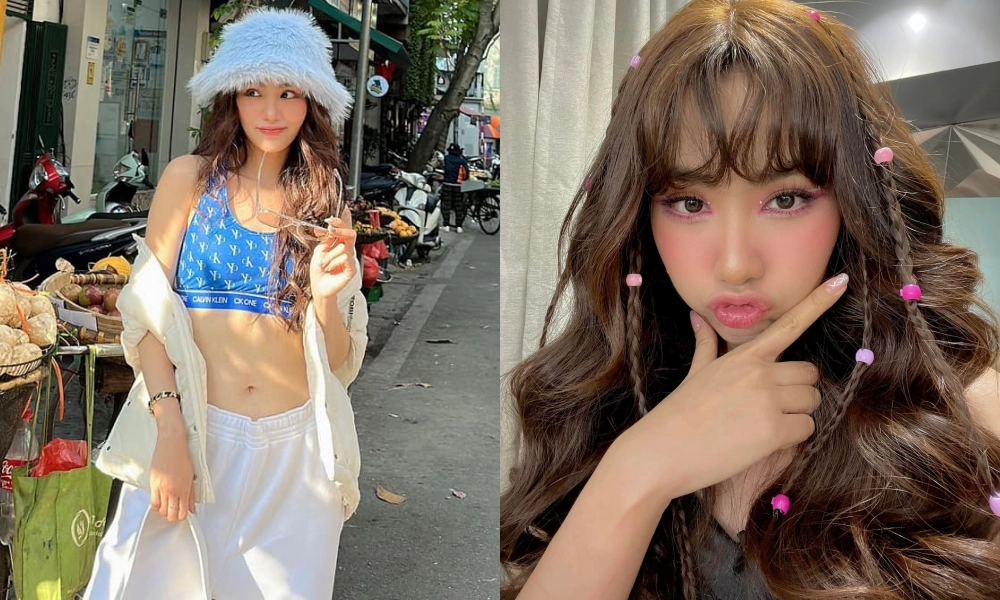 In a conversation with the media on the first day of the year, Miss Mai Phuong clearly stated her views on "Miss Standard". She said: "Miss Standard will not set any standards for her. Personally, I always aim for independent criteria – interesting and free. Independence here is independence in the work you do, in your thoughts and in all decisions. I don't want to depend on what others have already outlined. But I also do not go in the direction of being extravagant or breaking the way that everything must have a basis for people to believe in me or myself to believe in the path I choose.
It is interesting to make life colorful, have many skills and meet people around to have a multi-dimensional view of yourself. When we focus on work, we will give off an interesting energy to attract others. Mai Phuong is always aiming for new, dynamic and creative things, which will be the thing for me to keep the fire alive. Sometimes people will think that Miss has to be this, that, but I always keep a mindset of understanding what I do to never put myself or those around me in danger, risk or face. with public opinion. Everything I do is very well thought out, my freedom is positive, rational."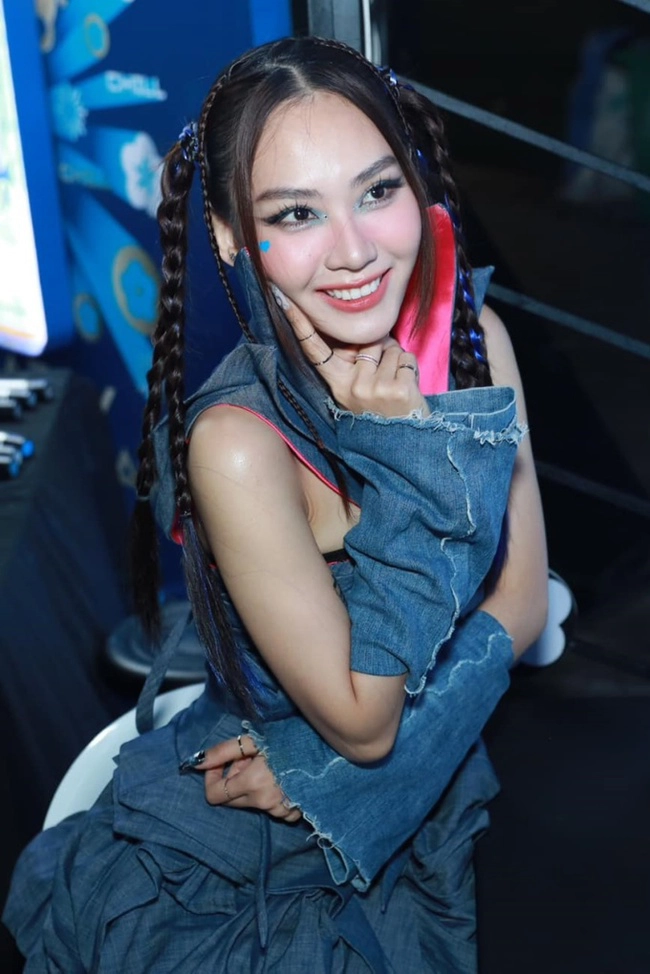 Regarding the transformation of many styles after the coronation, Mai Phuong said: "I am an independent person, so I have made plans for myself, experimenting with different styles is also my idea. I am a fashion lover, love art, so I want to show it through clothes or photos. I also heard some comments that Mai Phuong hasn't found a specific image yet, so I'm struggling but in fact I'm not aiming for a fixed image. But I always find my strengths to develop."

Source :
https://vietgiaitri.com/mai-phuong-bi-chi-trich-vi-dang-story-chen-nhac-chinese-new-year-thao-nhi-le-ghi-diem-tuyet-doi-20230123i6829043/
23 January 2023
Hoa hậu Mai Phương đăng story chèn nhạc "Chinese New Year" #shorts
https://www.youtube.com/shorts/j9dskHUzoT0
Miss Mai Phuong made a move to "please" the audience after a series of criticisms.
After a series of criticisms, beautiful Mai Phuong posted an interesting article.
Luong Thuy Linh took her parents out on a trip from the 3rd to confess her feelings on New Year's Day.
Goodbye Nham Dan, Vietnamese stars are excited to welcome the New Year of the Rabbit.
The girls after the age of the Rabbit 'storm' in the Vietnamese beauty village.
Recently, Miss Mai Phuong was caught in a scandal of using the wrong music when updating social networks with the song Chinese New Year, she had to receive a series of criticisms in the first days of the new year.
Recently, the beauty has continued to attract attention with a new post on the 1st of Xuan Quy Mao.
Specifically, she posted a video recording her image and the crew of the Happy New Year project, bringing many gifts to people in difficult circumstances.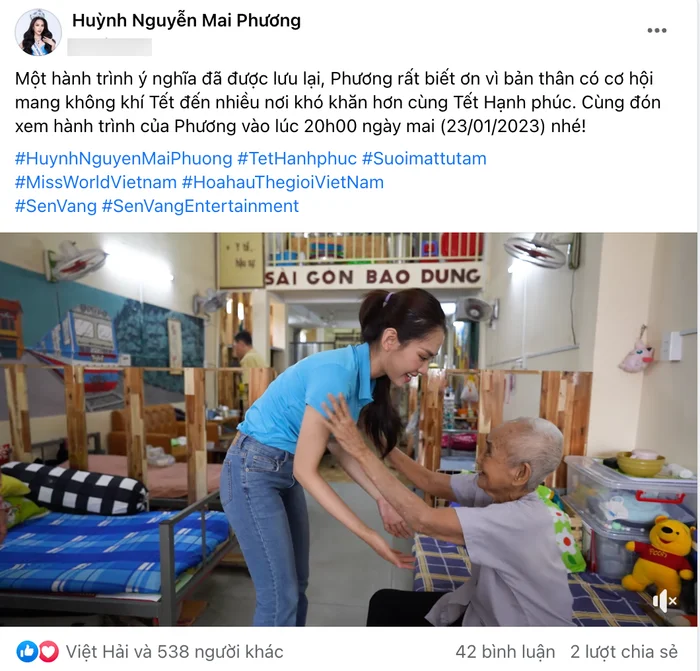 This action of the beauty born in 1999 also left a lot of sympathy for the audience during her recent "marketing" period. However, many people still leave many negative comments on the beauty's personal page.
- Bleaching again, forget not to expect anyone to forgive your foolishness.
- Disappointment is still disappointment, apologizing does not come up but has time to post clips. Enthusiastically!
- What's the point of posting it now? There is no such thing as people sympathizing with you, whatever you do but touch the culture, don't be forever unforgivable.
- End of dancing and apron and now it's time to celebrate New Year for another country, without apologizing properly, there are countries that are ostracized to old age.
Previously, Miss World Vietnam 2022 was criticized for dancing too much at an event, some parts of the network thought that she did not pose a standard Miss image and did not deserve to represent Vietnam. Nam will take part in the international competition next May.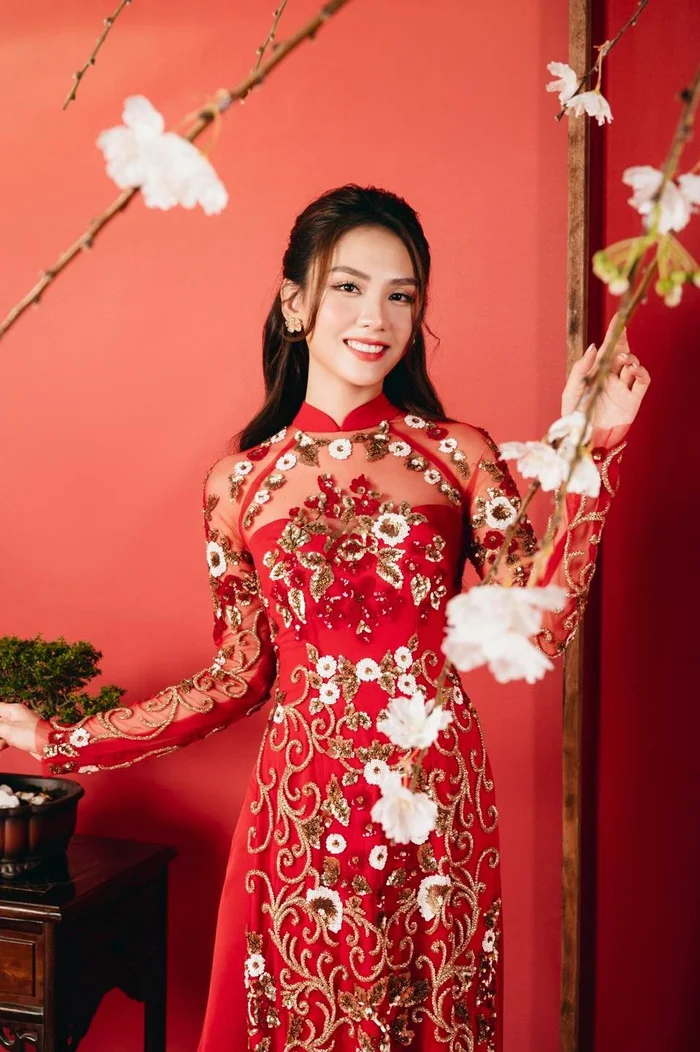 Adding up two events, the vast majority of the beauty community became "turned around" towards Mai Phuong and asked the contest organizers to take her place and let runner-up Phuong Nhi replace her at Miss World 2023.
Currently, Miss Mai Phuong's side is still keeping quiet about the past scandals.
Source :
https://www.saostar.vn/nguoi-mau-hoa-hau/hoa-hau-mai-phuong-co-dong-thai-lay-long-khan-gia-sau-loat-chi-trich-202301231345262296.html