The song "Cho Em Gần Anh Thên Chút Nữa" through the emotional voice of Hương Tràm is the OST of the film with the same name which was released on November 24th, 2016. This song reaches almost 70 million views on YouTube and over 190 million listens on Zing Mp3 after three years. Let's see why this song gets attention from listeners.
https://www.youtube.com/watch?v=OcpO-cjIKYM
"Cho Em Gần Anh Thên Chút Nữa" was composed by Tăng Nhật Tuệ who is the composer of many hit songs and collected a long list of popular Vietnamese film's OSTs such as Em Là Bà Nội Của Anh, Gạo Nếp Gạo Tẻ, Tìm Vợ Cho Bà, Ai Chết Giwo Tay, Bây Giờ Mới Kể, Xuân Không Màu, etc.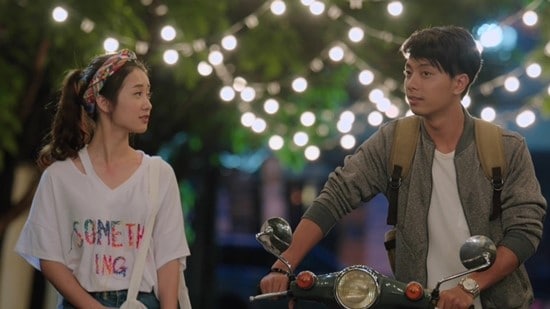 Source: 2sao.vn
The lyrics of this song revolve around the love story of two young people. Though they can't be together anymore, the girl still loves her boyfriend. She hurts a lot and reminds herself to forget him but her heart is too weak so it doesn't listen to her mind.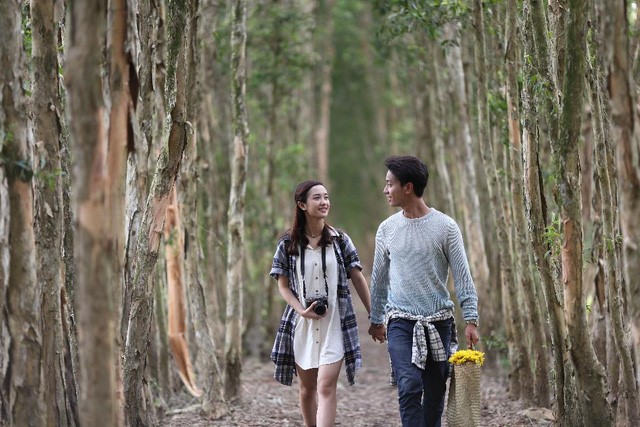 Source: kenh14.vn
The emotional and powerful voice of Hương Tràm who is the champion of The Viet Voice in the first season in 2012 gave fans a strong emotional attachment to her. This makes "Cho Em Gần Anh Thên Chút Nữa" gained a high position in Vietnamese music chart in many weeks consecutively. Besides, the hotness of this song, there was also many cover versions of it on social media. This is the first time Hương Tràm sings an OST and it achieved great achievements thanks to her sweet voice.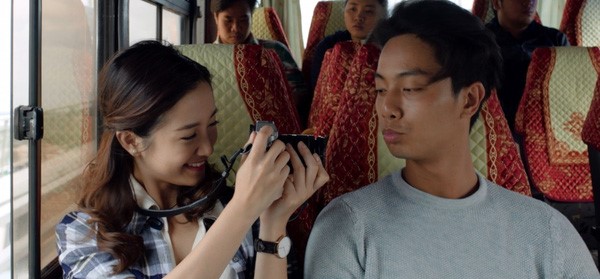 Source: afamily.vn
The MV has the beautiful images of the film with two main casts Đình Hiếu – Jun Vũ interleaved with some footage of Hương Tràm singing in the studio with two artists playing musical instruments. This film was premiered on December 22nd, 2016 and was highly appreciated with the participation of many famous actresses and actors in Viet Nam such as Hồng Đào, Quang Minh, Kiều Minh Tuấn, Khả Như, Chí Tài and Lê Thiện.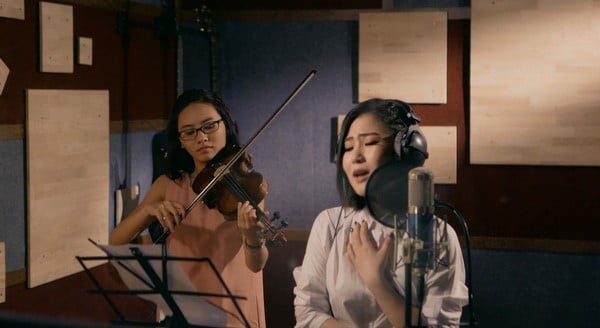 Source: afamily.vn
All the reasons that were mentioned above contributed to the success of this song. If you have never listened to this song, let's try to play it once and see for yourself why it was so popular back then.
Cho Em Gan Anh Them Chut Nua: https://www.youtube.com/watch?v=OcpO-cjIKYM