Recently, the dance challenge from "Nụ Cười Em Là Nắng" by Vietnamese singer Green, real name Quang Đông, became a phenomenon on TikTok with hundreds of thousands of users making dance covers of the song and attracting millions of views.
Quang Đông is the owner of many songs with outstanding music achievements such as "Năm Tháng Ấy" (Remix) with 9.5 million views on Zing MP3 and "Anh Đã Lạc Vào" with 5.2 million views on Zing MP3.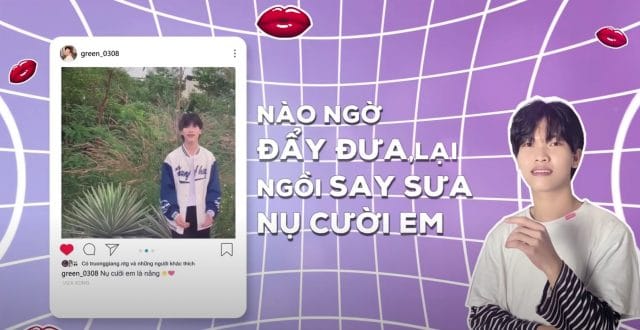 credit: "Nụ Cười Em Là Nắng" MV
On November 26th, 2021, Quang Đông released "Nụ Cười Em Là Nắng" that reached 10 thousand likes and over 692k views on YouTube. This song has a pop influence and a catchy chorus. Local producer Dư Xuân Phong is known as DXP, who made the viral song "Nụ Cười Em Là Nắng".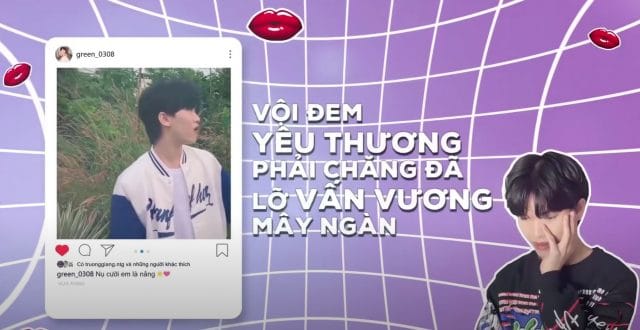 credit: "Nụ Cười Em Là Nắng" MV
His remix featured lyrics of the song and the image of Green creating cute poses such as finger hearts. This later sparked a social media trend on TikTok where many users made their cover versions, swaying their hips to the catchy tune. Choreography is another factor that helped "Nụ Cười Em Là Nắng" attract more attention.
The dance sparked a trend on TikTok, from where it quickly went viral and won high praise from the public for conveying a sweet message with a catchy song and appealing dance.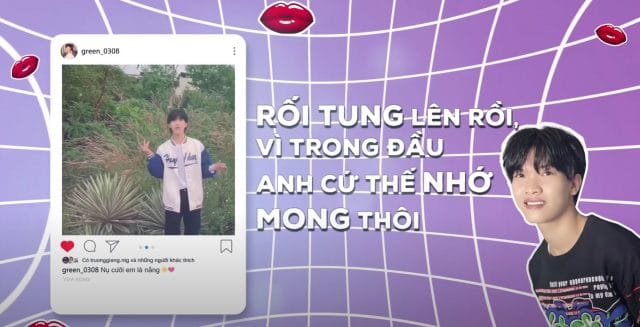 credit: "Nụ Cười Em Là Nắng" MV
The song's plot centers around a one-sided love story of a guy. He shared that he is attracted by her smile whenever he sees her. Moreover, he said that her smile is like sunshine that warms his heart. However, he can't say what he wants when he sees his crush. He gets tongue-tied every time he sees her.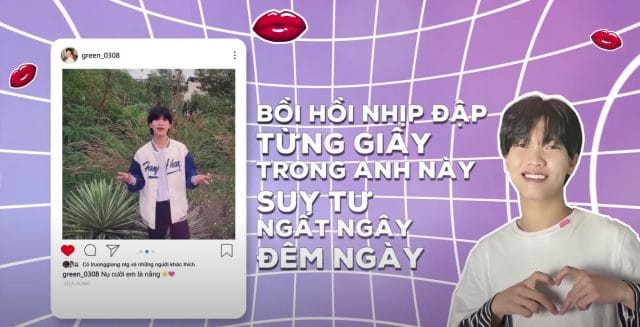 credit: "Nụ Cười Em Là Nắng" MV
When you have a crush on someone and you find out that he or she likes you, too, it's a wonderful feeling.
Nu Cuoi Em La Nang: https://www.youtube.com/watch?v=EsVgzTJf4TA