Uyên Linh released the new MV "Giữa Đại Lộ Đông Tây", telling a story of a loving couple that is traveling far and double-quick on a car together.
Vegadoom and Hoàng Hà are the two protagonists in the MV instead of Uyên Linh. The song does not tell a whole story but captures the remarkable moments of the two loving people.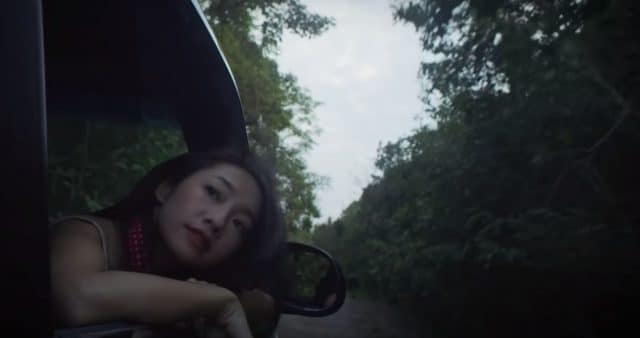 credit: "Giữa Đại Lộ Đông Tây" MV
They constantly enjoy every place coming across on the way, experience an emotional roller coaster ride together. The MV was filmed at famous places in Đà Nẵng such as Hải Vân Pass, Dragon bridge, Sơn Trà (Monkey) mountain.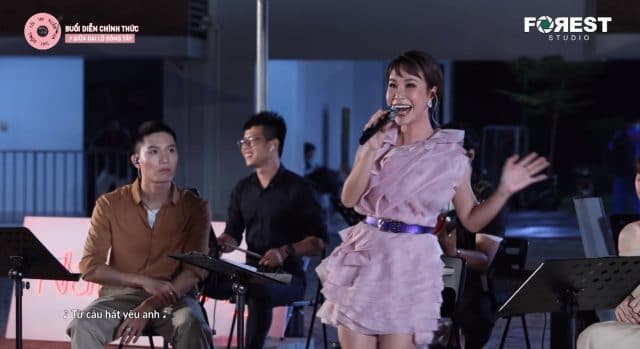 credit: "Giữa Đại Lộ Đông Tây" XHTDRLX
Unlike the live version recording in the "Xuân Hạ Thu Đông Rồi Lại Xuân" show, the official "Giữa Đại Lộ Đông Tây" song was reinstrumented in a rhythm which is more of Jazz and Swing kind of music. Uyên Linh decided to go with a gentle singing style, suitable for the sound of woodwind instruments. Uyên Linh shared that she did not want the song to be a descriptive work.
credit: "Giữa Đại Lộ Đông Tây" XHTDRLX
Therefore, if whatever the lyric is and the scenes go along, that will never be a surprise. For that reason, there are some unpredictable details that the audience would recognize when they watch the MV. Hứa Kim Tuyền was inspired by the idea of "Giữa Đại Lộ Đông Tây" after having a dream of going out with his lover.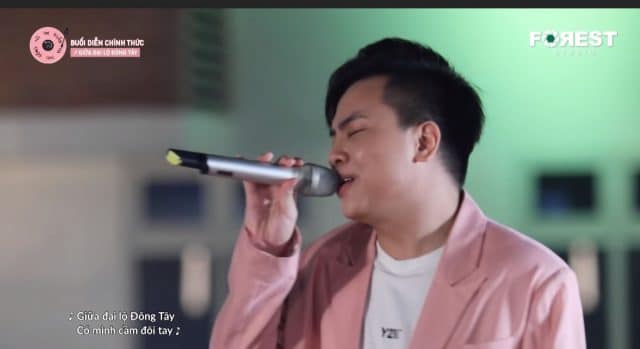 credit: "Giữa Đại Lộ Đông Tây" XHTDRLX
At that time, he woke up, promptly sat on the piano and wrote the song in only 15 minutes. It became his top favorite and predicted to be a massive hit later on. He sent a draft to Uyên Linh, she immediately liked it and decided to record. After being released on YouTube in March, the song has so far reached 8.3 million views.