After the smash success of MV "Anh đang ở đâu đấy anh", Huong Giang Idol once again becomes record breaker with her new MV "Em đã thấy anh cùng người ấy" as her comeback to Vpop 2019.
On the evening of March 11th, Huong Giang Idol released her new songs titled Em đã thấy anh cùng người ấy (I saw you with her) – EDTACNA.  This is her first music release in 2019, marking her comeback to Vpop after she ended her reign at Miss International Queen 2018. The MV Em đã thấy anh cùng người ấy is considered as part 2 of her MV Anh đang ở đâu đấy anh released in November last year. They both are composed by Andiez Nam Truong.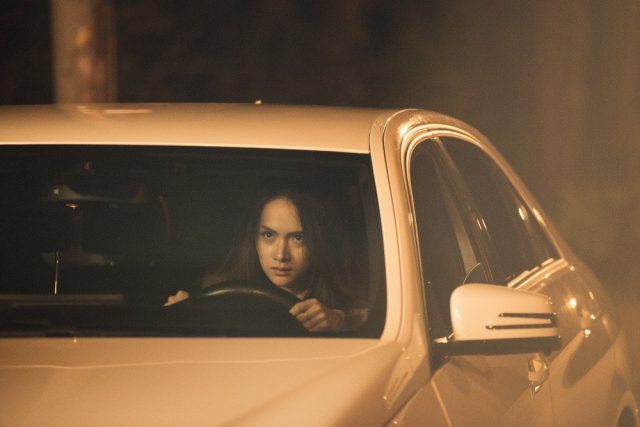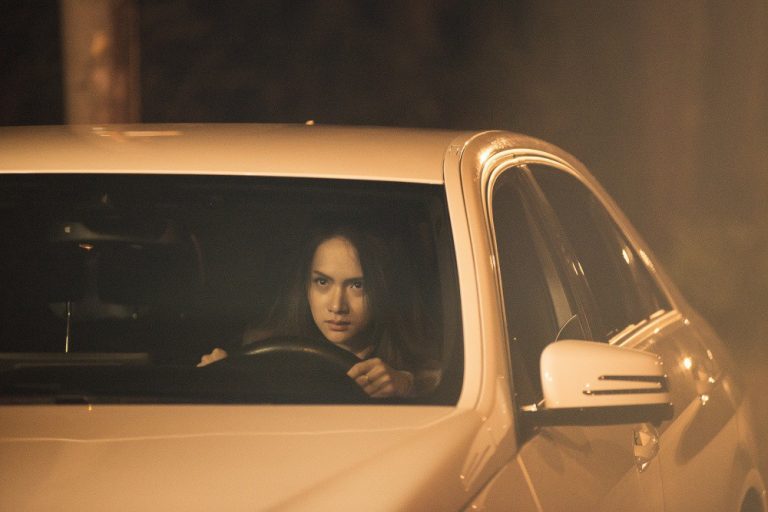 Giang saw her boyfriend and best friend hugging (Credit: the MV)
Lasting over 10 minutes, the MV Em đã thấy anh cùng người ấy continues about love and friendship. More specifically, her own best friend Han snatched her boyfriend Jack. The MV begins with the scene where Huong Giang was driving a car and saw Jack and Han hugging each other. After Jack's leaving, Han suddenly realized that Huong Giang intended to drive the car to hit her. However, keeping her temper, Giang left and plotted for revenge. She lovingly cared for her boyfriend, making her BFF Han angry and find any way to steal him.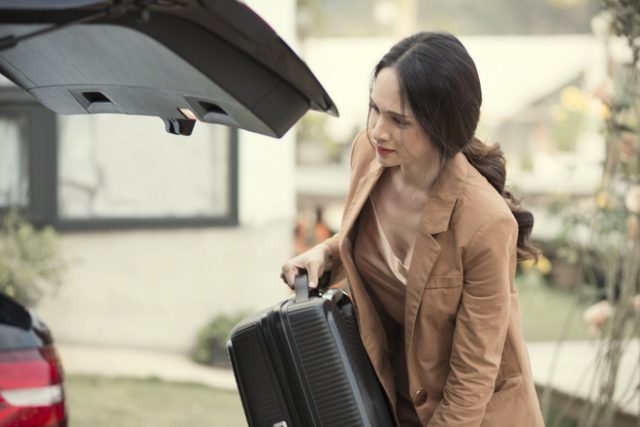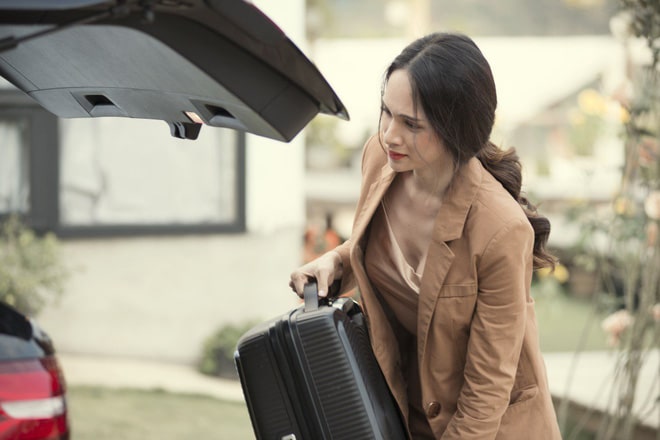 The 91- born singer decides to move out when she is betrayed (Credit: the MV)
The climax of the MV is when Han announced that she was pregnant with Jack. Being disappointed, Giang decided to move out. After that, she knew that Han used Photoshop to make this pregnancy test result but Jack did not believe in her and was on Han's side. Disappointed, Giang walked away. Interestingly, at the end of the MV, a guy named Phillip called her and asked "Chị đang ở đâu đấy chị?" (Where are you now sis?), making fans curious about that, even some netizens comment that there will be next part for this complicated love story.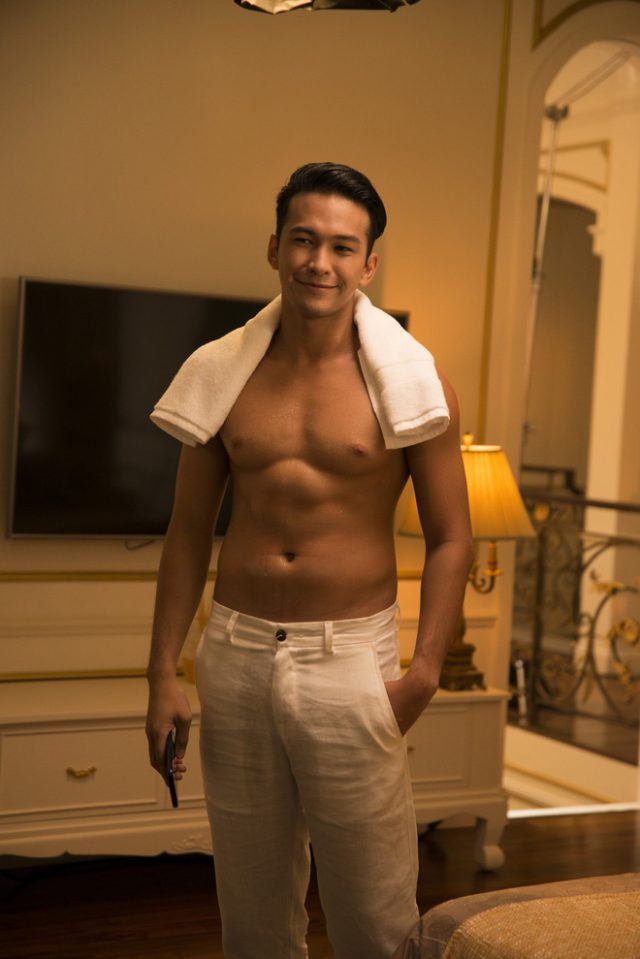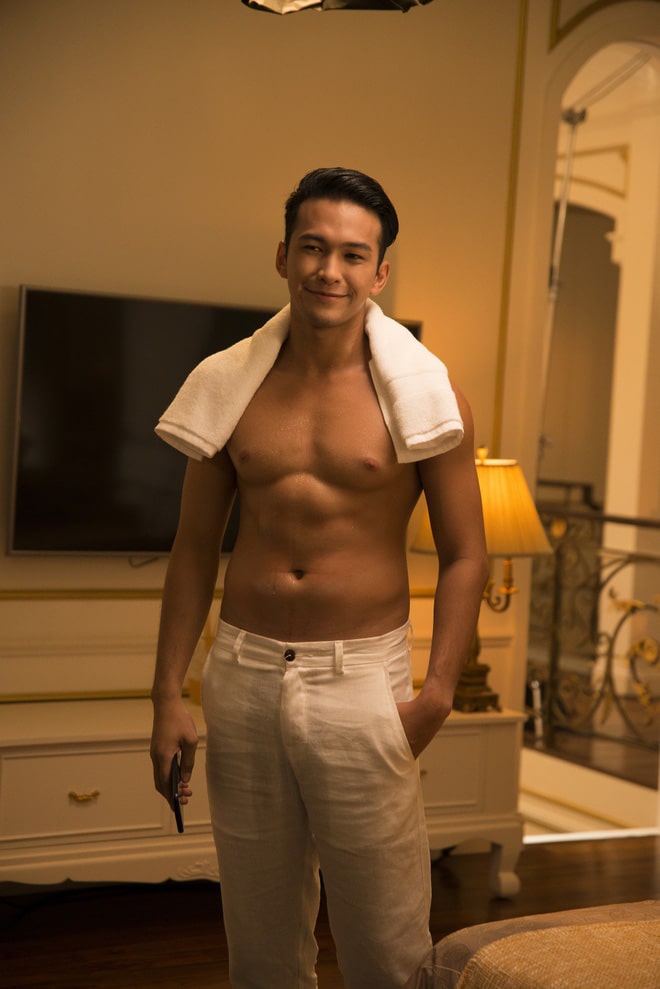 The appearance of Phillip makes fans curious (Credit: the MV)
With dramatic content, the MV is currently trending in the no.1 spot on YouTube and has more than 1 million views within a day and close to 9 million views only two days after release.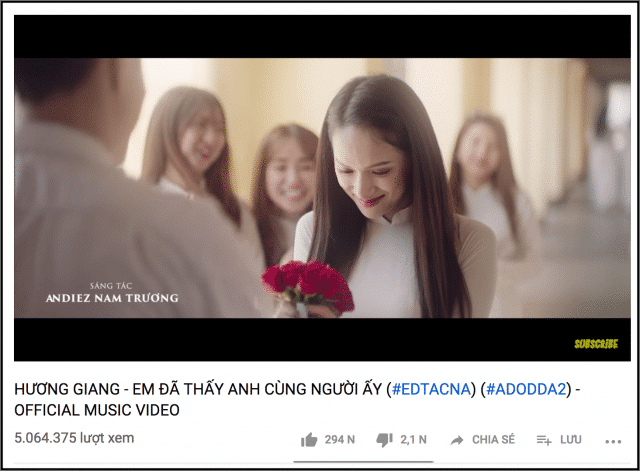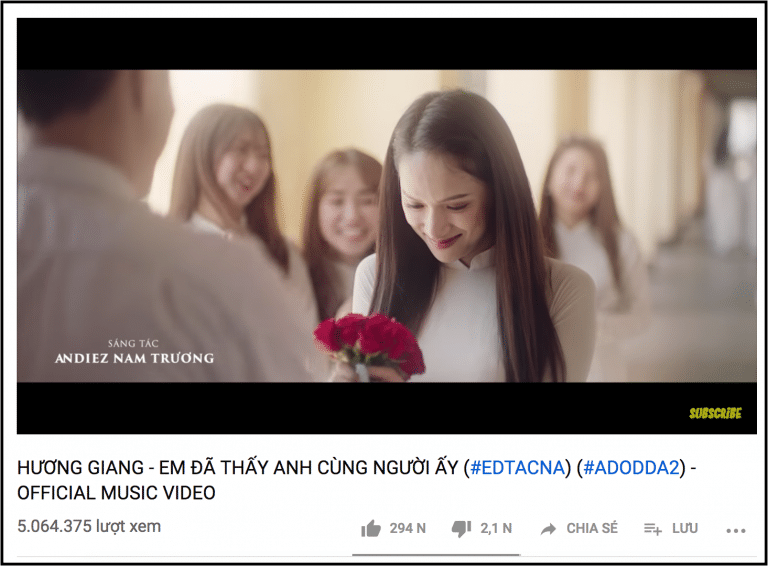 The MV reached over 5 million views within a day, setting a new record in Vpop
Through that, the transgender singer smashed record for most Vpop Music Video views in 24 hours of launching with 5,064,375.
With all her heart and talent, we hope that her MV will receive more popularity.
Lets follow Huong Giang Idol's love story through these links
Anh đang ở đâu đấy anh  https://www.youtube.com/watch?v=RLGiEBsQ1Xg
Em đã thấy anh cùng người ấy https://www.youtube.com/watch?v=Q3teJIoHBfA