Despite being in the limelight of Miss Transgender, Huong Giang is still passionate about her singing career. And the latest music video "Anh Dang O Dau Day Anh" was released on November 10th, 2018.
It is a Ballad with gentle melody and sad lyrics written by Andiez Nam Truong. This song marked the return of Huong Giang after a busy time of solo work. In the MV, in addition to displaying a sentiment voice, Huong Giang also showed to audience her acting ability with two handsome guys Jack (from Thailand) and Xuan Hung (Vietnam Supermodel 2018) with female actress Kieu Diem.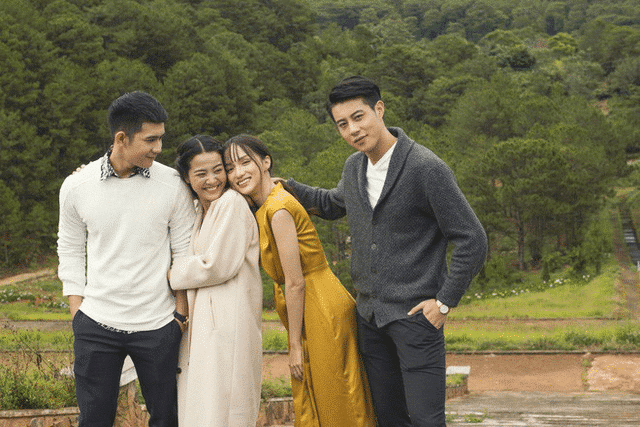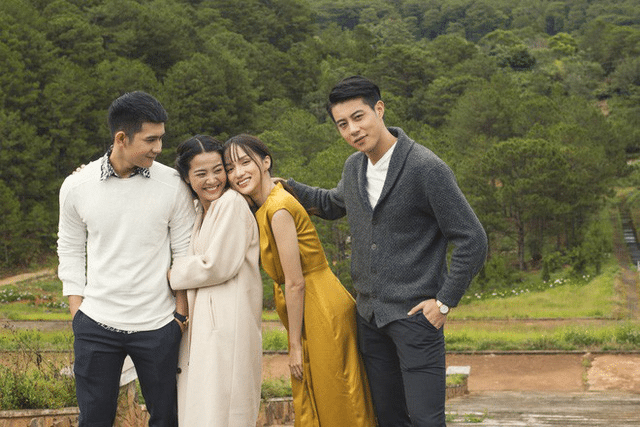 Cast members pose together (Source: baomoi.com)
With many extremely dramatic scenes, Huong Giang transformed into the main female who took away many fans' tears. Although the love triangle is nothing new in this MV, Huong Giang has made the audience unable to hold back their tears. The story revolves around a girl who was betrayed by her best friend and robbed her lover. All four are friends, then they work together to open a homestay. The story seemed very beautiful until Huong Giang's best friend broke up with her lover, then Huong Giang was the one beside her to comfort and take care of her.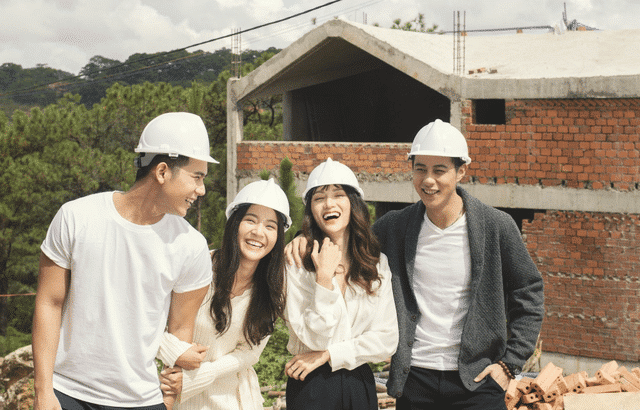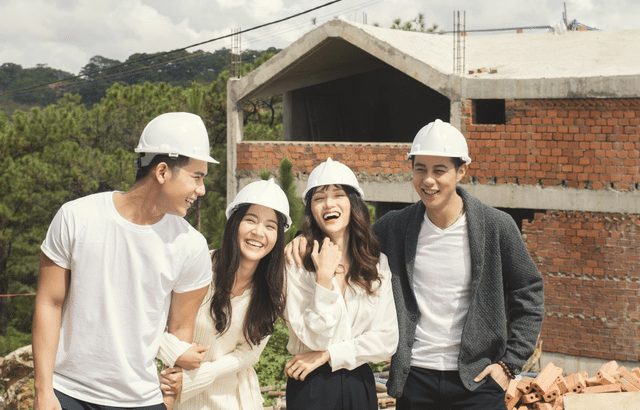 Huong Giang and crew wearing construction helmets (Source: Hoa Hoc Tro)
But in the end, Huong Giang's lover and that close friend stealthily dated behind her back. She was surprised when she was betrayed by the two people that she trusted most. Huong Giang sat in the car and witnessed her lover embracing and kissing her best friend, she didn't know what to do except cry.
MV "Anh Dang O Dau Day Anh" has a very special ending, not of war, but just a sentence appeared at the end of the video, which is the sentence that she wants to tell him: "Không quan trọng anh đang ở đâu, quan trọng là em ở đâu trong trái tim anh? " (It doesn't matter where you are, what's important is where my position is in your heart?)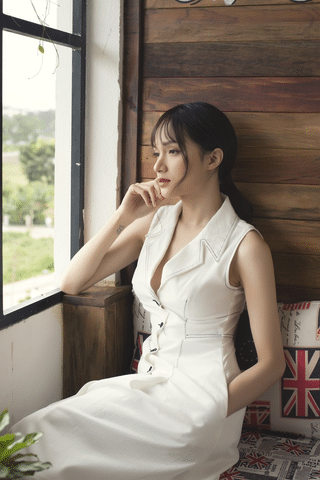 Huong Giang reminiscing  (Source: Kenh14)
Two days after its release, MV "Anh Dang O Dau Day Anh" has reached over 2.5 million views on YouTube. This is also the most impressive achievement in singer Huong Giang's music career ever.
Anh Dang O Dau Day Anh:  https://www.youtube.com/watch?v=RLGiEBsQ1Xg