"Yêu Là" is a R&B song marking the collaboration between Huy Vạc and composer Kai, ViAM. The song and its music video were released on July 10, 2022 on Huy Vạc official YouTube channel.
Huy Vạc is known for his sweet Ballads or cover songs from other famous singers. He had a great passion for music since childhood and that passion is still nurtured to this day. He is still singing passionately at nightclubs and regularly uploads covers on social networking sites. Those songs are always enthusiastically supported by the online community.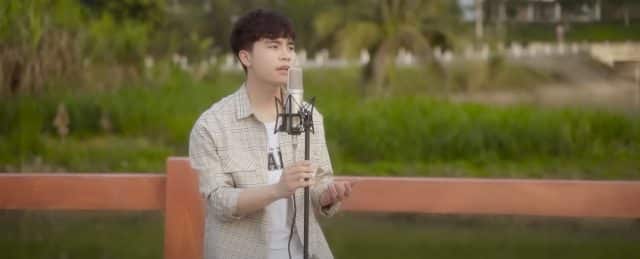 photo: "Yêu Là" MV
Not sophisticated in terms of images, and not as grandiose about MV production as the million-dollar MVs, most of Huy Vạc's songs are simple, straightforward, and emotional. He often chooses ballad songs with gentle melodies, and emotional lyrics, parallel with his rustic and unsophisticated appearance as the way he is.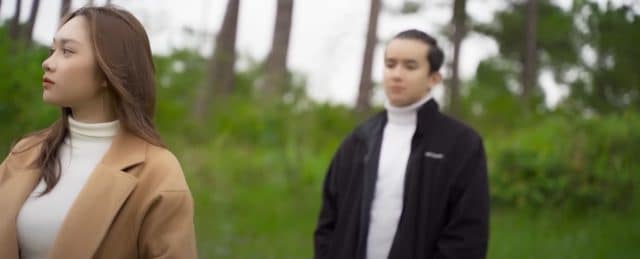 photo: "Yêu Là" MV
"Yêu Là" marked another step forward in his professional music career path. Along with the soothing melody, and poetic lyrics, the MV also impresses the audience with the romantic scenes of the couple which were filmed in Da Lat.
The song defines what love is. According to the songwriter, love is bringing to each other hope and faithfulness. Love is being together, even though it hurts sometimes. The song also describes how feelings may change when we are in love. Sometimes the two still make mistakes, they just silently sit by their side, but after all, they vow to be together for the rest of their lives. Just hope to see the other half with a smile on their faces!
Love is giving hope and faith

Love is happiness just seeing each other

The moment he realized…

Love is simply how we feel when we look at each other.