Đạt Villa is a hot TikToker and YouTuber Vietnamese has many fans. Not only owns a handsome, attractive face with a smile, but he is also extremely funny and friendly.
His videos are very interesting and funny, so the amount of interaction is very high. Because he is loved by many people, he tries to improve himself even more.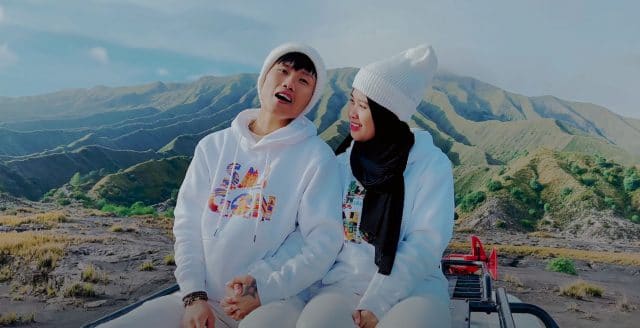 photo: "May Mắn Khi Có Em" MV
Recently, Đạt Villa was rumored to be "dating" another famous Indonesian TikToker named Vidhia. The two received a lot of attention from the online community and they were finally officially a couple.
After many months of long-distance love, the guy crossed 5000km to meet his girlfriend Vidia for the first time. Also in this meeting, Đạt Villa released the song "May Mắn Khi Có Em". This song is about the "sweet honey" moments of the couple in love, as well as the words of love that Dat wants to tell Vidhia. After being released, "May Mắn Khi Có Em" was the first song, but it made many netizens make waves!
Perhaps all the words in the song "May Mắn Khi Có Em" are the words from the bottom of the boy's heart, all of the boy's thoughts, feelings, and desires that he wants to dedicate to a foreign girlfriend.
I just hope our lives will be destined together.

So happy your bride is here.

No matter how many days later.

Then you will always be my wife.
The lyrics of the song are very meaningful, depicting a true, sweet, and simple love. The beautiful scenes of Indonesia in the MV make viewers excited. The love and sweet moments of the couple also make viewers feel the love. One account commented on this product that "There is only one word to describe when hearing, that is addiction."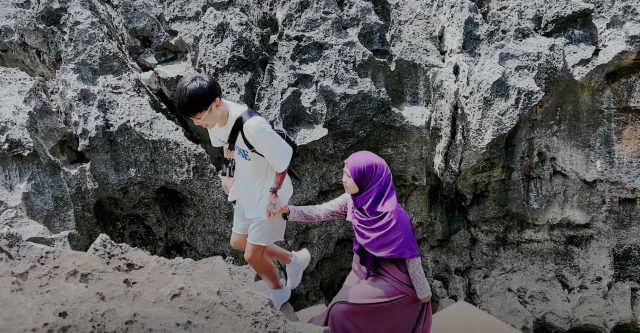 photo: "May Mắn Khi Có Em" MV
"May Mắn Khi Có Em" is proof of the intense love of the young couple. Despite the difference in time, space, and language, love is still burning! What about you? Do you believe in internet love? Leave a comment below, please!
May Man Khi Co Em: https://www.youtube.com/watch?v=c5PhM-bDrkc