The female singer LyLy's real name is Nguyen Hoang Ly born in 1996. There are many popular songs she released such as "24H" which has left many impressions in the hearts of listeners.
Besides, she also composed many determined hit songs such as "Đen Đá Không Đường", "Không Sao Mà, Em Đây Rồi" and "Anh Nhà Ở Đâu Thế?".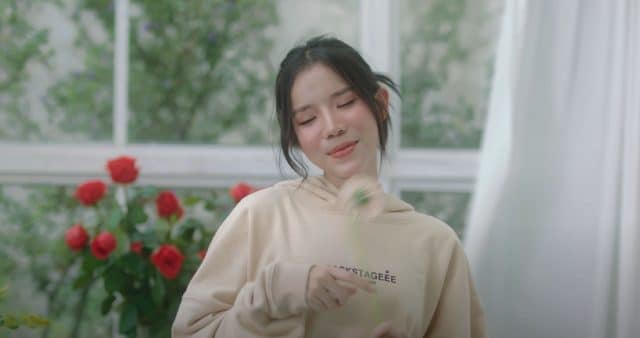 credit:  "Yêu Anh Nhất Đời" MV
After a while of absence, LyLy brought it giving the audience a sweet and loving confession song titled "Yêu Anh Nhất Đời", perhaps this is a special gift she wants to give to girls in love.
The content of "Yêu Anh Nhất Đời" is a super cute love story. The song is about the heart of a girl who is drowning in love. Although it is inevitable to sometimes be sad and jealous, she wants to be an innocent child with the person she loves. This composition by LyLy with gentle lyrics, and catchy tunes, has "realistically depicted" the complex but simple ideal of the soul.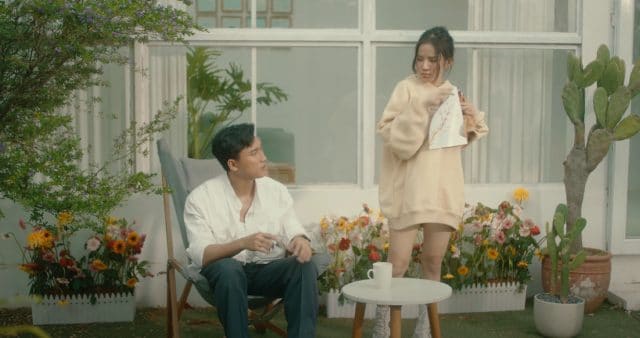 credit:  "Yêu Anh Nhất Đời" MV
The music video is carefully invested, the voice is sweet, the dress is beautiful, the acting is very good, the sound is great and there is nothing to criticize. After two years of absence, LyLy returned to the Vpop race with the song "Yêu Anh Nhất Đời".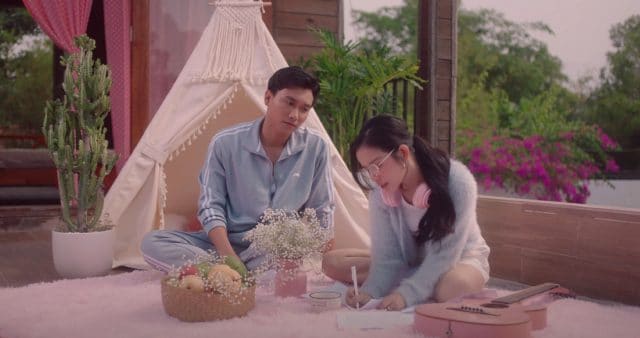 credit:  "Yêu Anh Nhất Đời" MV
Unlike earlier songs, this composition sounds fresh and original. It's both joyful and sweet-sounding, flavored with the sweetness and passion that love inspires. The girl in the MV is a bit childish and carefree, but always cares for and loves her other half.
LyLy plays the role of a girl who is always "clinging" to her lover and not leaving, and a boy who wholeheartedly pampers her lover. The girl in the MV is still strongly expressing her feelings. Although she is an innocent shy girl throughout the MV, in the end, viewers will realize that the girl also has small actions to show. Perhaps, the song will be true to the mood of many women and the boys will understand better after listening to the girls around them.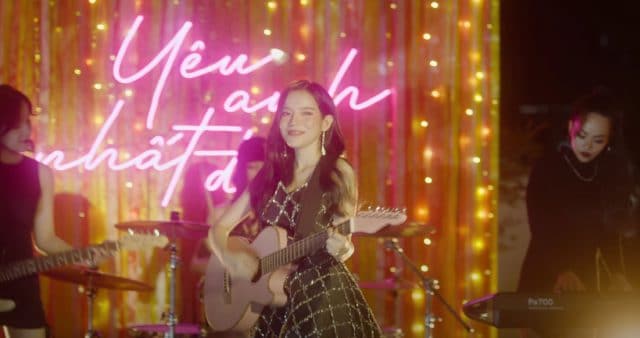 credit:  "Yêu Anh Nhất Đời" MV
Have you heard this wonderful song? What do you think about this beautiful singer's new product?  Leave a comment below, please!
Yeu Anh Nhat Doi: https://www.youtube.com/watch?v=dwp9V63-udA