Trinh Cong Son is a Vietnamese musician. He is considered one of the great musicians of popular music in Vietnam. The language of Trinh Cong Son is complicated but highlights his delicate feel.
https://www.youtube.com/watch?v=PPpXI6F5Sz4
He is an emotionally rich musician with a series of immortal compositions, loved by many generations. The song "Con Tuoi Nao Cho Em" was composed before 1975 and is one of the songs that touched the hearts of many people. Such an ancient song is now re-expressed by singer Miu Le, showing the interest of young people in older music. It's an official soundtrack of the movie Em La Ba Noi Cua Anh, which is a Vietnam comedy social psychology film broadcast in December 2015.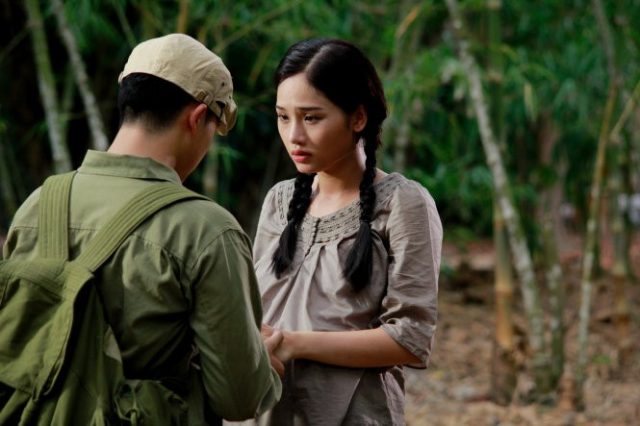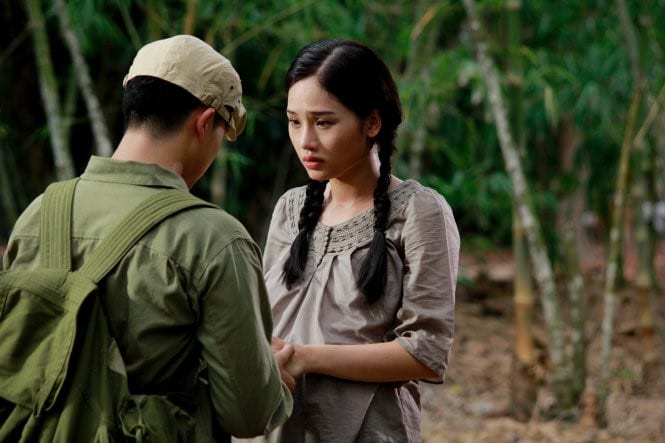 When she return to youth (Tin247)
Le Anh Nhat has the stage name Miu Le. She is a young female singer and film actor. She has participated in many film, and this film has brought her many success. The film revolves around an old woman (Miu Le) who is over 70 years old. Suddenly a miracle comes and she returns to 20 years old again. Her childhood dream was to become a singer. Now staying in young days, she freely enjoys the beautiful moment of youth.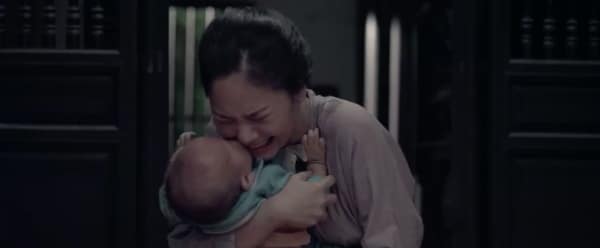 The miserable past of Miu Le raising a child on her own in the movie (6giosang)
Near the end of the movie, her song touched the viewers' mood. The poetic melody, sad melody combined with the sweet voice off Miu Le and a series of retrospective images of the protagonist's strenuous past created a deep musical note complete for the film. It was this moment that brought tears to many viewers.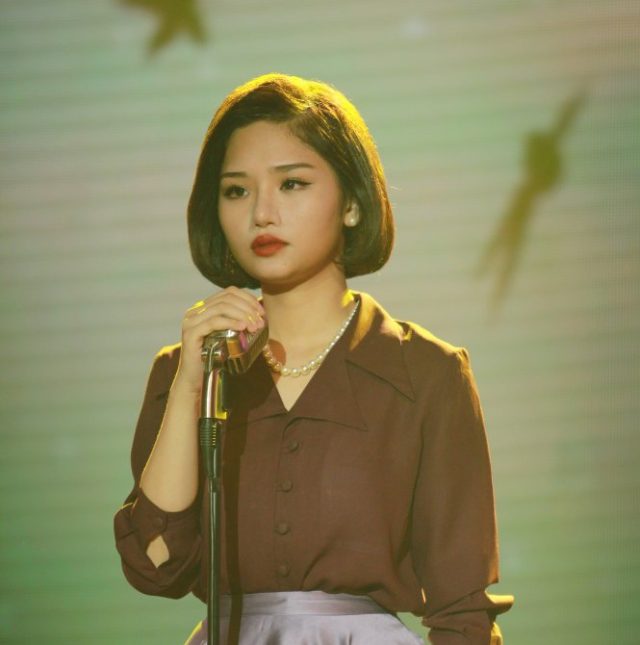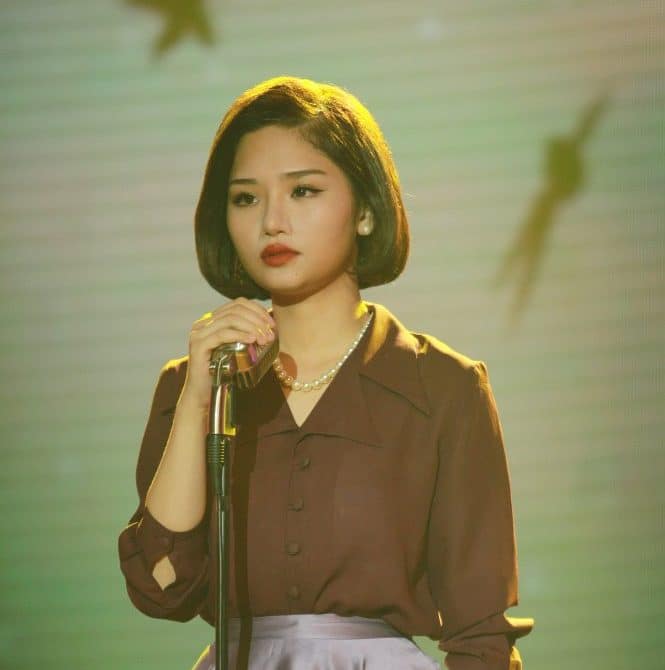 Source: zing.vn
Through this film, we can see more about her acting talent. Moreover, her voice is a wonderful blend of smooth and emotional, extremely suitable for expressing the meaning of the movie and vpop song. Hopefully she will have more success in her career. Let's wait and see what happens next in her career!
tin247: https://www.tin247.com/clip_miu_le_hat_nhac_trinh_con_tuoi_nao_cho_em-8-23823045.html
6giosang: http://6giosang.com/xem-ban-dep-doan-clip-miu-le-hat-con-tuoi-nao-cho-em-cuc-xuc-dong-2019040.html