Releasing on June 13th, a new product named "Vì Mẹ Anh Bắt Chia Tay" is storming the charts and collecting impressive achievements.
At present, "Vì Mẹ Anh Bắt Chia Tay" MV that Karik collaborated with Miu Lê, gained over 25 million views and more than 450 thousand likes on YouTube.
photo: "Vì Mẹ Anh Bắt Chia Tay" MV
Moreover, "Vì Mẹ Anh Bắt Chia Tay" has received Top 1 Music Trending YouTube in Vietnam, Top 10 in Australia, and Top 17 in Singapore. Besides, it reached the Top 25 Worldwide Trending on YouTube Music.
The content of this MV is easy to follow. The love story of Miu Lê and Karik is strictly forbidden by his mother. Miu Lê plays a strong girl and Karik a mama's boy. When Karik says he cannot accompany her, Miu Lê is very angry because of baseless reasons from him.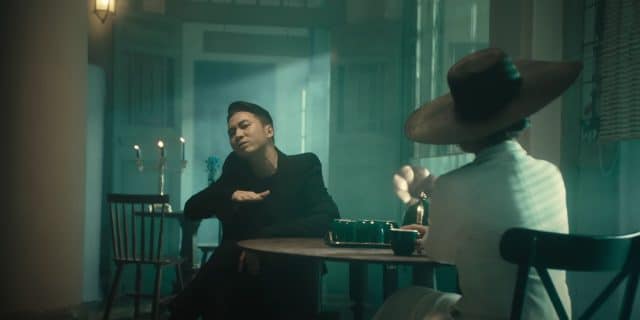 photo: "Vì Mẹ Anh Bắt Chia Tay" MV
For example, his mother forces him to break up, and he had to break up because he wants to focus on his career. Even, though Miu Lê has been by his side for a long time, he says that they are not compatible. This is also a popular phenomenon among couples when one of them wants to break up without finding good reasons. They will bring parents as a right reason to leave someone.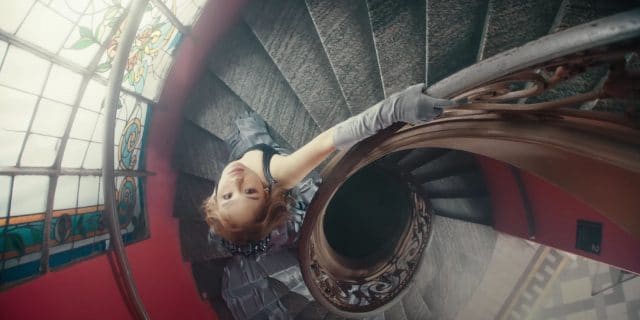 photo: "Vì Mẹ Anh Bắt Chia Tay" MV
The audience favors this song because it has an eye-catching melody and simple and meaningful content. Besides, this MV is carefully planned by director Đinh Hà Uyên Thư. Miu Lê revealed that "Vì Mẹ Anh Bắt Chia Tay" was a song that she and Châu Đăng Khoa (Karik) all spent a lot of time editing, recording, and producing many remixes.
Miu Lê shared that all her products have not still reached Top Trending before. But, she has never felt pressured to gain any rank for her products.  This is the first time, she has done it so she is quite surprised.
Vi Me Anh Bat Chia Tay: https://www.youtube.com/watch?v=S7ElVoYZN0g