After the MV "Thầm Thương Trộm Nhớ" was released and reached 3.5M views on YouTube, Miu Lê officially unveiled the next one "Yêu Xa Hoá Gần" on June 12th that continues telling the love story of Hoàng Dũng and Miu Lê.
The audience is puzzled by the appearance of a girl at the end of the MV "Thầm Thương Trộm Nhớ," as there is no hint of a new character. Everyone is interested in knowing the identity of the female at the end of the video.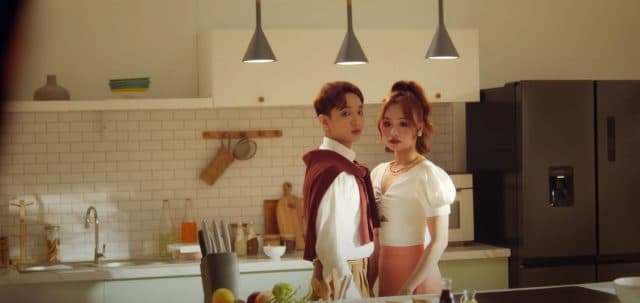 credit: "Yêu Xa Hoá Gần" MV
As a result, the music video "Yêu Xa Hoá Gần" provides the answer to everyone's inquiries. Hoàng Dũng's younger sister is the girl who shows up at the end of "Thầm Thương Trộm Nhớ" MV. She comes to tell her brother that their mother is seriously ill.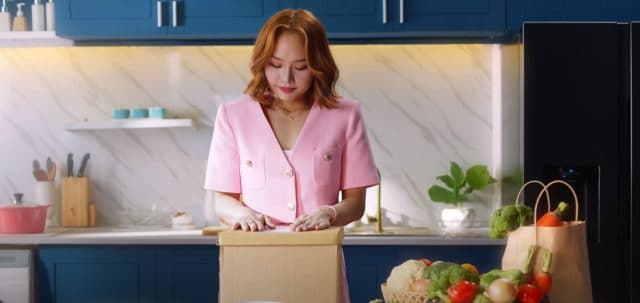 credit: "Yêu Xa Hoá Gần" MV
Hoàng Dũng has to rush home to see his mom immediately. Meanwhile, Miu Lê has tried everything she can to look after him. Every day, she cooks meals and sends them to him, and Hoàng Dũng also sends her raw ingredients when her refrigerator runs out of food.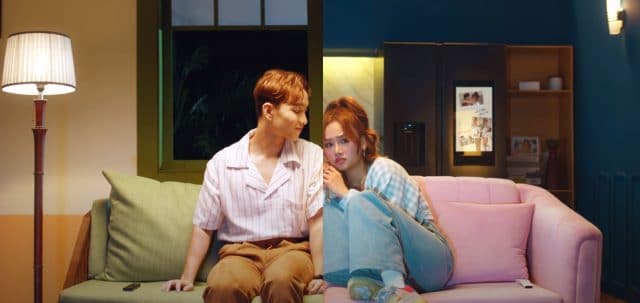 credit: "Yêu Xa Hoá Gần" MV
Even though they are in a long-distance relationship, they make every effort to have meals together, watch movies together, and even dance virtually via video calls. Miu Lê eventually resolves to visit Hoàng Dũng after a lengthy period of separation. Miu Lê grinned cheerfully in front of his mother after many days when he greeted her with a tender hug.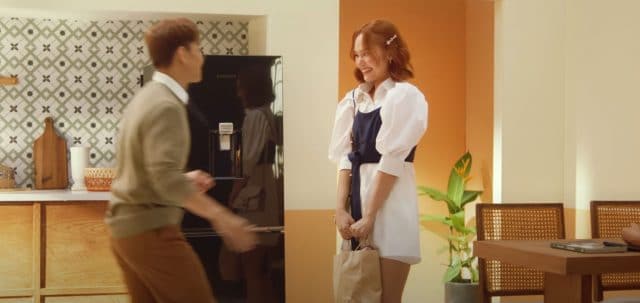 credit: "Yêu Xa Hoá Gần" MV
The song "Yêu Xa Hoá Gần" was written by Hứa Kim Tuyền, a hitmaker in the Vietnamese music industry. The singer has a long list of hit songs under his belt, including the popular "Sài Gòn Đau Lòng Qúa" and "Đại Lộ Đông Tây." The music of "Yêu Xa Hoá Gần" is bright and exuberant, which appeals to young people. The song's lyrics seem like a confession from a couple who is madly in love with each other. Hoàng Dũng and Miu Le's vocals beautifully delivered the song, evoking a wide spectrum of people's emotions.
Yeu Xa Hoa Gan: https://www.youtube.com/watch?v=P4Wu3ksa5wI