After two successful performances in Hội An and Sài Gòn (Hồ Chí Minh City), Hà Anh Tuấn continuously bestowed his fans in the capital of Vietnam Hà Nội as a sweet gift – a concert titled "Truyện Ngắn" which was designed creatively and invested thoroughly in both images and sounds.
At this Vpop concert, Hà Anh Tuấn played a role as a narrator and deftly created the impressive story with the combination of the mesmerizing melody along with the splendid lights. Therefore, both the narrator and the audience felt comfortable and satisfied when they could easily catch up with the feelings of each other as well as submerge in the deep story.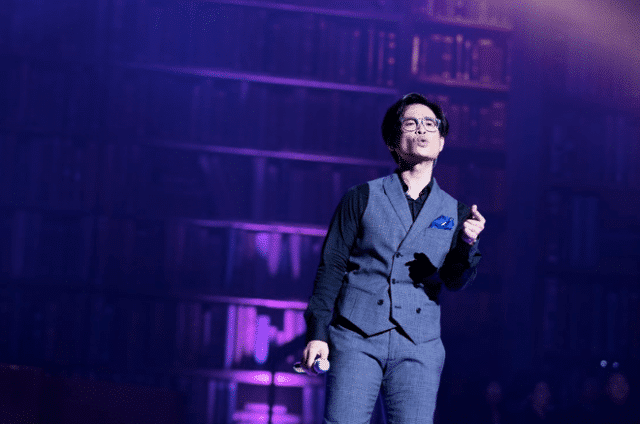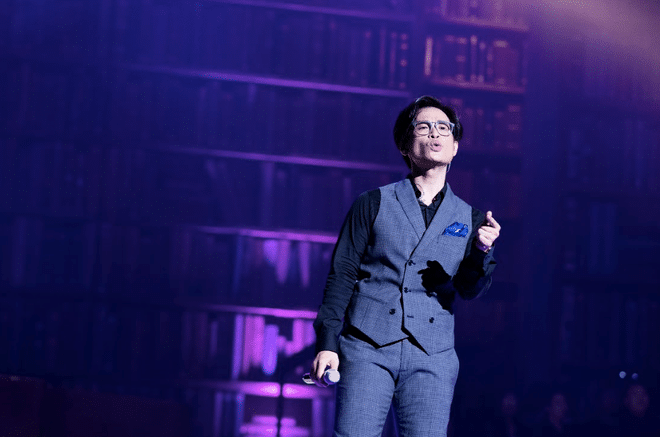 (Source: kenh14.vn)
Additionally, the images of feathers created a romantic atmosphere and made the ambiance become "softer" and more graceful; it seemed that there were no barriers that could impede the journey of Hà Anh Tuấn and his fans who were filled with emotions during the time of the concert.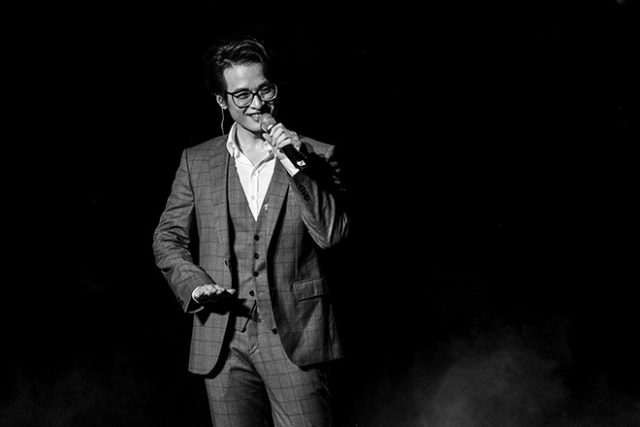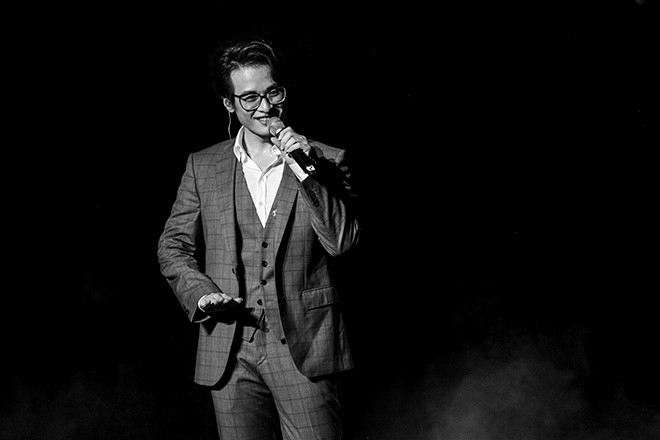 (Source: thethaovanhoa.vn)
Hà Anh Tuấn initiated with two famous songs "Mùa thu Hà Nội" and "Mối tình đầu" as a nice greeting to all the listeners. Notably, he also reminded the sad circumstance of 39 people who unluckily died in the UK. He also used to be an overseas student, so he had sympathy with these lost lives when he also encountered difficulties and became homesick in a strange land.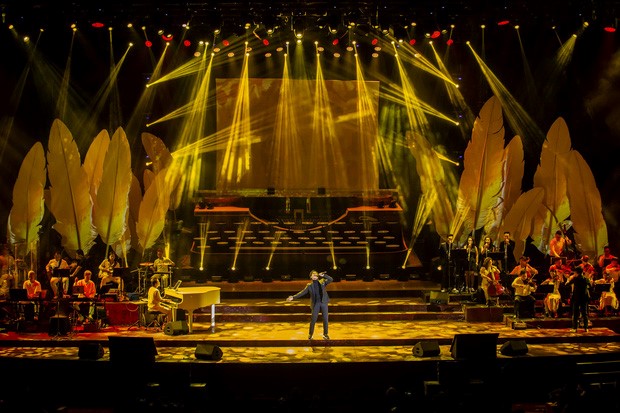 (Source: kenh14.vn)
Interestingly, Hà Anh Tuấn hold the tour with four concerts just to introduce a new album. This is so special because in Việt Nam there has not been any singers doing such a thing yet. However, he is so intelligent when could reach out deep into his fans' heart with this unique and sweet present.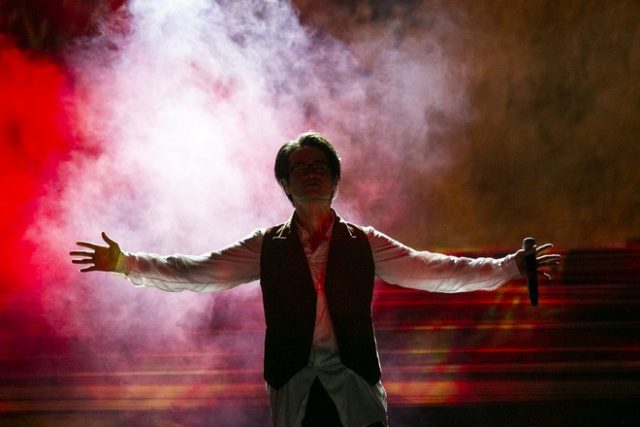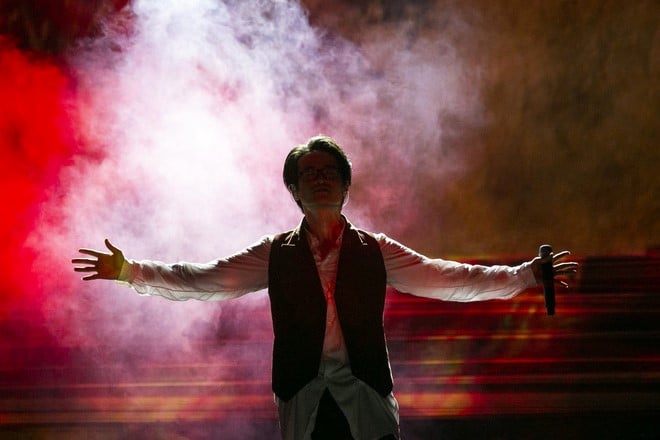 (Source: kenh14.vn)
Before this concert in Hà Nội, he brought the impressive project called "Rừng Việt Nam" at his concert in Hồ Chí Minh city in order to spread the message of environmental protection. This is a human behavior when his team and him could contribute their part (1.5 billion VND) to save human beings and other species from this detrimental issue by working on projects to help protect the forests.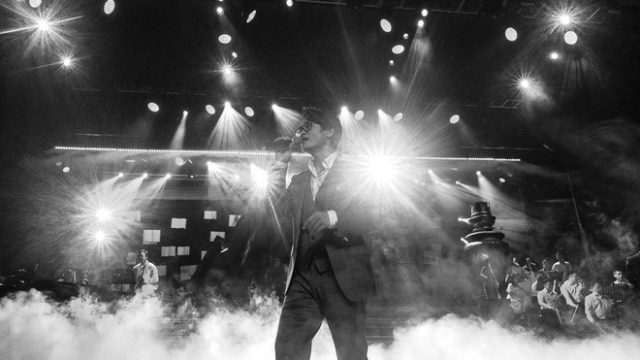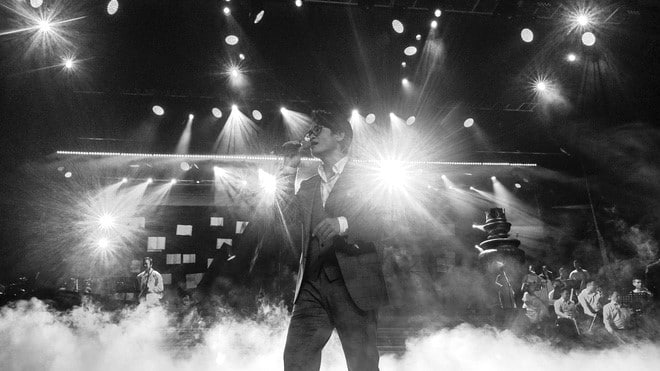 (Source: kenh14.vn)
Hà Anh Tuấn and his team gave a Vpop concert for the audience in three regions in Việt Nam. After 13 years, Hà Anh Tuấn is still a hot singer with a warm heart.
Credit: http://kenh14.vn/khan-gia-khong-kiem-duoc-nuoc-mat-khi-ha-anh-tuan-hat-nuoc-ngoai-trong-dem-cuoi-cung-cua-live-concert-truyen-ngan-20191027205907441.chn