At the end of 2016, when Indie music started to become popular in Vietnam, there were some songs on Soundcloud that had fascinated many audiences such as "Lạ Lùng", "Đông Kiếm Em", "Mùa Mưa Ngâu Nằm Cạnh" or "Chuyện Người Yêu Xa".
All of them impressed the listeners with their gentle voices and emotional lyrics. And at that time, Hoàng Thái Vũ (also known as Vũ) was dubbed as "The Prince of Vietnamese Indie Music". In 2016, he achieved the award from "WeChoice Awards 2016" called "The Best Underground Artist of the Year" (Nghệ sĩ Underground được yêu thích nhất).
Vũ on the poster of his recent song "Mùa hè của em" (Her summer)
Recently, Vũ has his own live session on The Eye – where artists from different countries perform their songs with an unedited recording in a scene only has a black and white background. In this showcase, there were a large number of famous artists like Ava Max, Gnash, Lukas Graham, Sam Feldt, etc. He is the first artist in Vietnam and the second one in Asia to have a performance on The Eye. He performed one of the most famous songs of his – "Đông Kiếm Em" (Looking for you in the winter).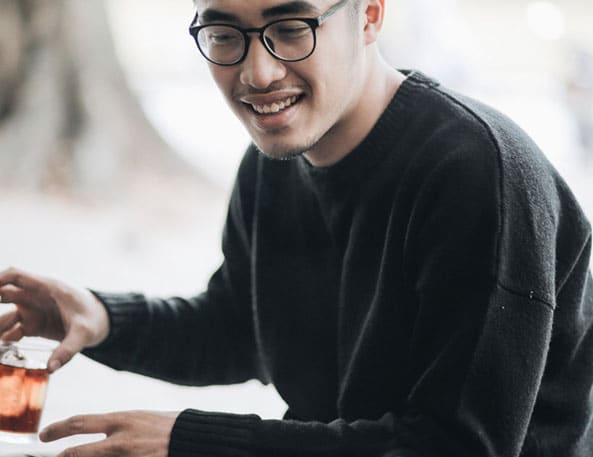 He is known as The Prince of Vietnamese Indie Music
"Đông Kiếm Em" was written by Vũ on a winter day in Hanoi, Vietnam. Up to now, after four years of release, this song is still loved by the audiences. In the live session, "Đông Kiếm Em" has remained its spirit, a love song with the soft melody and it seems like a close and informal conversation. With a warm voice and meaningful lyrics, Vũ hopes "Đông Kiếm Em" will touch the emotions of the audience listening to music this year and in the years to come.
With this opportunity, once again, Vũ brought the spirit of Vietnamese Indie Music to global audiences.