A trip to Vietnam is a must for any traveler – the food is to die for, the culture is incredibly rich, and the scenery is breathtaking. From exploring Hanoi to getting lost in Ho Chi Minh City, there's so much to see and do in Vietnam. To help you make the most of your trip, we've put together a list of 15 Vietnam experiences you can't miss.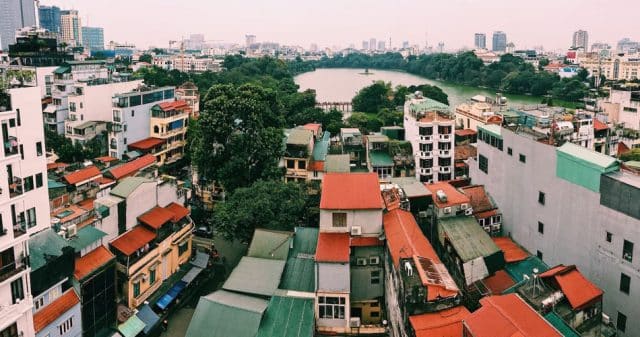 photo: Ashim D'Silva
Hanoi Old Town is a foodie paradise – there are street stalls and markets selling everything from fresh fruits and vegetables to delicious meats and seafood. Be sure to try some of the local specialties like pho (Vietnamese noodle soup) and banh mi (Vietnamese sandwich).
2. Explore Ho Chi Minh City by Cyclo
A cyclo is a bicycle with a seat on the front for passengers – in Ho Chi Minh City, they're a popular way to get around. Sit back, relax, and take in the sights as you pedal your way through this bustling city.
3. Visit Cuc Phuong National Park
Cuc Phuong National Park is one of Vietnam's most beautiful natural areas. Located just three hours from Hanoi, it's the perfect place to escape the hustle and bustle of city life. Spend a day hiking through the jungle and spot some of the park's rare wildlife, including tigers, leopards, and gibbons.
4. Learn About the Vietnam War at the Cu Chi Tunnels
The Cu Chi Tunnels are a network of underground tunnels that were used by Viet Cong soldiers during the Vietnam War. Today, they're a popular tourist attraction where you can learn about what life was like during wartime and even crawl through some of the tunnels yourself.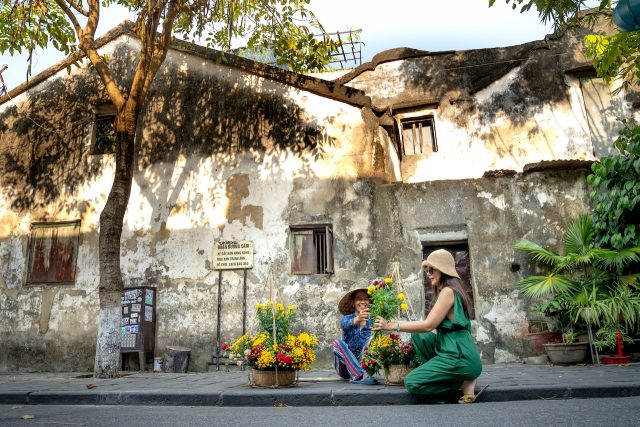 photo: Quang Nguyen Vinh
Hoi An Old Town is well-known for its incredible cuisine, so what better place to learn how to cook Vietnamese food than in Hoi An? In addition to learning about some of Hoi An's signature dishes, you'll also get to explore the vibrant Old Town market where you can buy ingredients for your meal.
6. Visit the My Son Sanctuary
The My Son Sanctuary is a UNESCO World Heritage Site and one of Vietnam's most important cultural attractions. This ancient site was once the capital of the Cham Kingdom and is home to a series of well-preserved temples and towers.
7. Go Island Hopping in Halong Bay
Halong Bay is one of Vietnam's most popular tourist destinations, and it's easy to see why. This stunning bay is dotted with thousands of limestone islands, making it the perfect place for a day of exploring. hop from one island to the next, swim in the crystal-clear water, and enjoy breathtaking views of the bay.
8. Ride an Overnight Train
Riding an overnight train is one of the best ways to see Vietnam's stunning countryside. Sit back, relax, and watch as the rice paddies and mountains whiz by your window. If you're lucky, you might even spot a few locals riding their bikes or herding water buffalo along the way.
9. Visit the Mekong Delta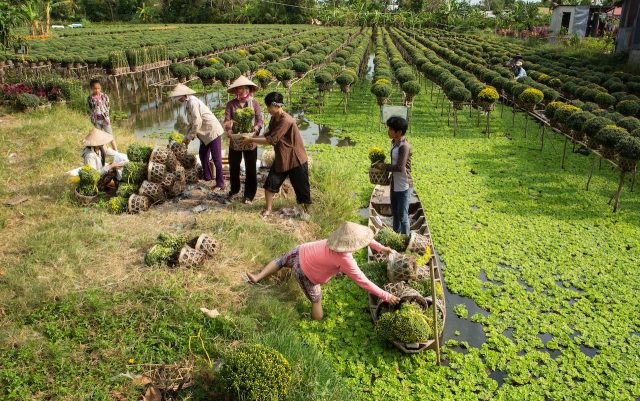 photo: Tran Le Tuan
The Mekong Delta is a vast network of rivers, canals, and lakes located in southern Vietnam. This region is known for its lush landscapes and floating markets, where you can buy everything from fresh fruits and vegetables to live chickens and ducks.
10. Explore the Ancient City of Hue
The ancient city of Hue was once the capital of Vietnam and is now a UNESCO World Heritage Site. The city is home to a series of well-preserved palaces, temples, and tombs, as well as the Citadel – a massive walled fortress that served as the seat of the Vietnamese government for centuries.
Vietnamese coffee is unlike anything you've ever tasted before. This rich, strong brew is made with a special type of coffee bean that's grown in the highlands of Vietnam. It's typically served with sweetened condensed milk and can be found at cafes all over the country.
12. Shop at a Local Street Market
Vietnam is a shopper's paradise, and there's no better place to find bargains than at one of the country's many street markets. From souvenirs and clothing to electronics and food, you'll find everything you need – and more – at these vibrant open-air markets.
13. Sample Authentic Vietnamese Food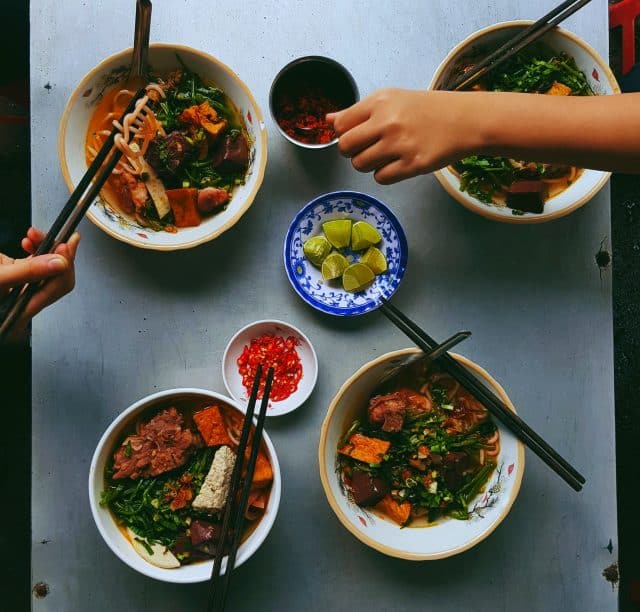 photo: Trung Bui
One of the best things about traveling to Vietnam is the food. From pho and banh mi to spring rolls and bun cha, there's no shortage of delicious dishes to try. Be sure to sample as many as you can during your trip!
14. Take a Boat Ride on Ho Chi Minh City's Canals
Ho Chi Minh City is known for its chaotic traffic, but there's a different side to this bustling metropolis. Take a boat ride on one of the city's many canals and you'll be transported back in time to a simpler era.
Vietnam is home to some of the most beautiful beaches in the world. From the sandy shores of Nha Trang to the rocky coastline of Mui Ne, there's a beach to suit every taste. Soak up the sun, go for a swim, and enjoy stunning views of the sea.
These are just a few of the incredible experiences awaiting you in Vietnam. So what are you waiting for? Start planning your trip today!