Do you know how ambiguous love is? Phí Phương Anh is a Vietnamese model and singer. After winning the 'The Face' contest in Vietnam, she is known to many people.
As a new face in the Vpop circle, Phí Phương Anh has several songs such as "Cắm Sừng Ai Đừng Cắm Sừng Em", "Buồn Không Thể Buông", " Cánh Bướm Dối Gian" and "Răng Khôn".
This beautiful singer recently showed the spirit of a rookie and released "Mập Mờ" when the previous songs had not yet cooled down.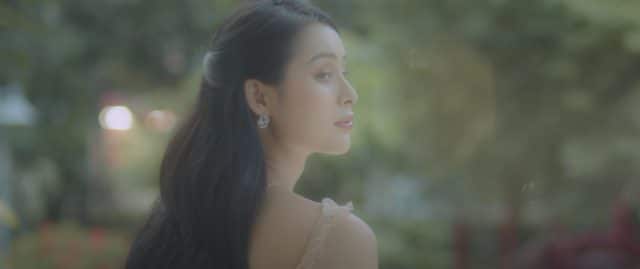 photo: "Mập Mờ" MV
"Mập Mờ" is a song with a gentle and chill melody. The content of the MV is very realistic, expressing the situation that many people encounter in romantic relationships. In the MV appears the image of an active, vivacious and handsome young man who is always good to everyone around. These things make those who are introverted and quite sensitive think it is "LOVE".
Near and far away Our love is so many days.

Is it real or am I imagining it?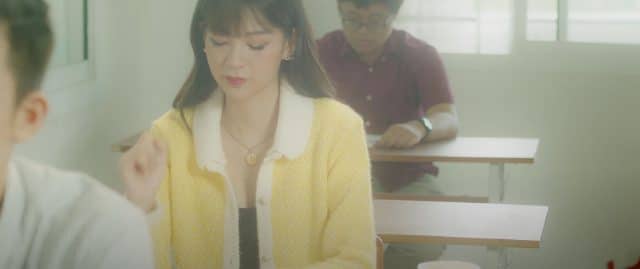 photo: "Mập Mờ" MV
An ambiguous relationship is one in which two people in that relationship are not identified with each other, are closer than friends, but are not yet lovers. That relationship is nameless, always ambiguous and uncertain. Perhaps the words below are the answer to this ambiguity.
People often say that love is most beautiful when it's in the middle of the clouds.

Because I don't love, I'm vague, so I ignore it.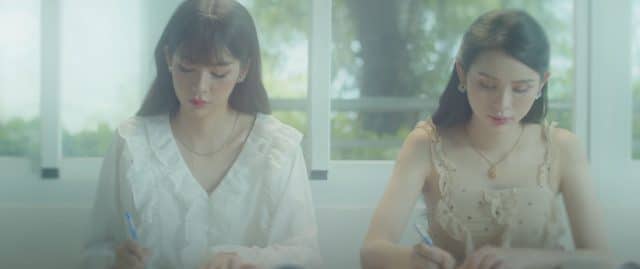 photo: "Mập Mờ" MV
This new music product of singer Phí Phương Anh has received much praise from listeners for speaking to the hearts of many people, and the MV also shows her support for the LGBT community. Most of those who have heard this song is looking forward to the second part of the song being released soon.
Have you ever been in an ambiguous relationship? Are your feelings similar to this singer? Leave a comment below, please~