DREAMeR is a new group consisting of 3 members: Phí Phương Anh, RIN9, and Miina. On April 11, 2022, the group had the first product called "BUỒN không thể BUÔNG". The song is about a girl who loves her lover so much that she can't let go.
"BUỒN không thể BUÔNG" opens with the sound of pouring rain, combined with a passionate hook and a quiet rap part. This is a ballad/R&B song composed by RIN9, with the warm vocals of RIN9 and Miina. Phí Phương Anh takes on the narrative rap part.
Inspired by the story "The Girl Who Sells Matches", the MV "BUỒN không thể BUÔNG" depicts loneliness, coldness, and the desire to meet the people that the main character loves the most.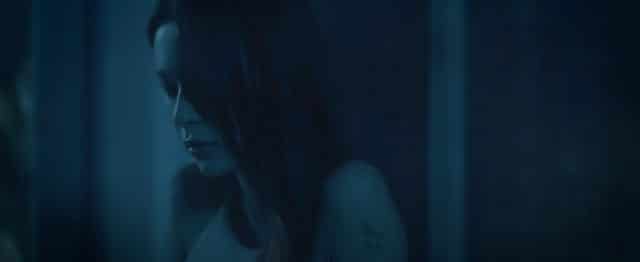 photo: "BUỒN không thể BUÔNG" MV
The MV was also built by Phí Phương Anh and DREAMeR in a minimalist style. True to the spirit of the song's title, throughout the MV is an image of a girl struggling with her sadness of separation, sometimes appearing in many romantic scenes in the past with deep regrets.
The lyrics of the song are very good but also sad, especially the questions that have no answers:
What sadness is more painful than the sadness that cannot be let go?"

"Why do you still love someone who has stopped loving you?

Why have you never loved yourself?
Besides, the wonderful melody of the song "BUỒN không thể BUÔNG" is reminiscent of the old style of K-pop songs.
The DREAMeR group said, "The 3 members of the group really appreciate all the audience's feedback for their debut product. The team members will always read and absorb everything, and try to do their best to make it more and more perfect everyday, launching better quality products in the near future."
BUONG Khong The BUONG: https://www.youtube.com/watch?v=kIgH3ugcv3A