The official MV "Ngày Đầu Tiên" (The First Day) was released on Đức Phúc Official YouTube channel on February 14, 2022.
This is one of the perfect collaborations of Đức Phức with Khắc Hưng (composer) and Kawaii Tuấn Anh (Director).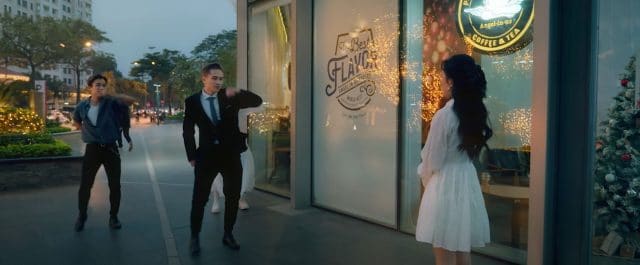 credit: "Ngày Đầu Tiên" MV
The song belongs to the Pop Ballad genre with romantic lyrics. It's a man's marriage proposal to the princess of his life. They do not have to find anywhere for a fairy tale, but now they are fortunate to have each other and go the rest of their life together.
The interesting thing about the MV is that it is the real love story and real marriage proposal of the main couple in the MV. They loved each other, sacrificed, waited for five years and finally ended with a surprise marriage proposal that the guy had secretly coordinated with the team.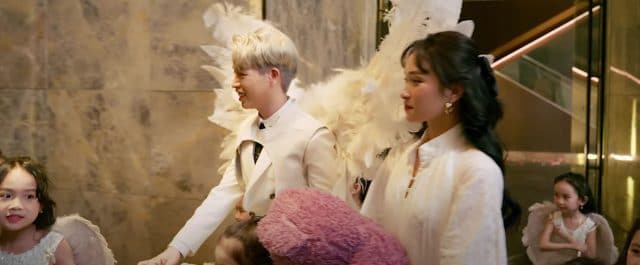 credit: "Ngày Đầu Tiên" MV
The couple in the MV are actress-model Mai Như Quỳnh and Image Director Trương Công Minh. Quỳnh had no clue about the proposal that her boyfriend had secretly prepared and was constantly surprised by a series of romantic scenes. Duc Phuc's emotional voice, sweet lyrics and melodies, and most importantly, real emotions of the couple's true story touched the hearts of the audience right after the MV was released.
It is known that Duc Phuc faced several difficulties during filming and scene selection, which made him shed tears sometimes. Besides, the MV idea was also considered by some netizens as plagiarism of a famous Korean MV before. However, after all, the MV is still highly appreciated and Duc Phuc's efforts were well rewarded.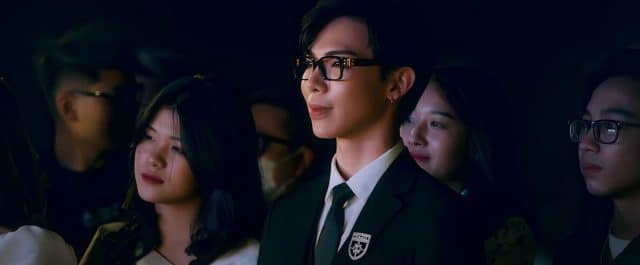 credit: "Ngày Đầu Tiên" MV
The song quickly covered all popular music sites and reached the top 1 YouTube trending after 16 hours of its release. Especially, it stood at this position in two consecutive weeks. Besides the official MV, Dancing and behind-the-scenes MV also reached the top trending and attracted a lot of attention from the audience.
The song released on Valentine's Day also created a prominent effect on TikTok with many love confessions and memories of couples videos using the background music of this song.
Ngay Dau Tien: https://www.youtube.com/watch?v=rIXhXaQ8tiM