Recently, in the situation that the coronavirus outbreak has spread across the world, the National Institute of Occupational and Environmental Health (belongs to the Vietnam Ministry of Health) cooperated with Khắc Hưng, to remake the song named "Ghen" into "Ghen Cô Vy".
With the purpose of raising the people's awareness of preventing the coronavirus, the song introduces ways to protect our health form the epidemic like washing hands, not touching your eyes, nose, mouth or avoiding crowded places.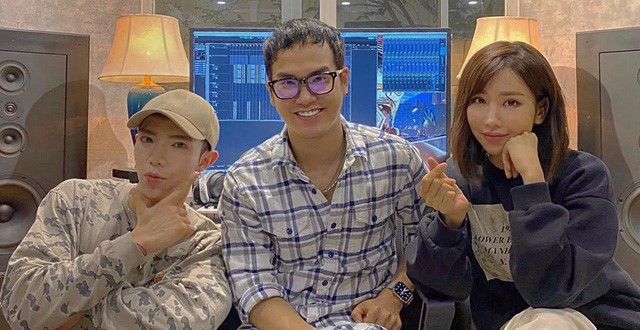 Erik, Khắc Hưng and Min.
The original version of "Ghen Cô Vy" is "Ghen", which was also composed by Khắc Hưng and performed by Min and Erik. The song is a massive success of Min and Erik with more than 100 million views after 2 years released. Having catchy melodies is one of the reasons the song is chosen to be remade to encourage people in the fight against COVID-19.
The release of "Ghen Cô Vy" this time has a great effect on health awareness and helps people keep the optimism during a tough situation, not only in Vietnam but all over the world. The song was published on Erik's official YouTube channel and got more than two million views in two weeks. After that, the animated video was launched on Min's channel on February 23rd, 2020. The video uses lively illustrations to guide people on how to avoid the risk of being infected by the virus.
Quang Đăng, a dancer from Vietnam, choreographed a dance on the background music of "Ghen Cô Vy". His video quickly creates a trend on TikTok with hashtag #Ghencovychallege or #handwashingdance.
The Vpop song surprisingly appeared on The Last Week Tonight Program of John Oliver on the HBO Channel on March 3rd where he was excited about the melody and the choreography of Quang Đăng and tried covering a part of the dance.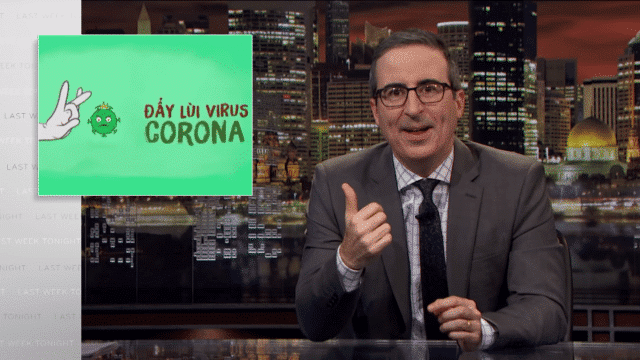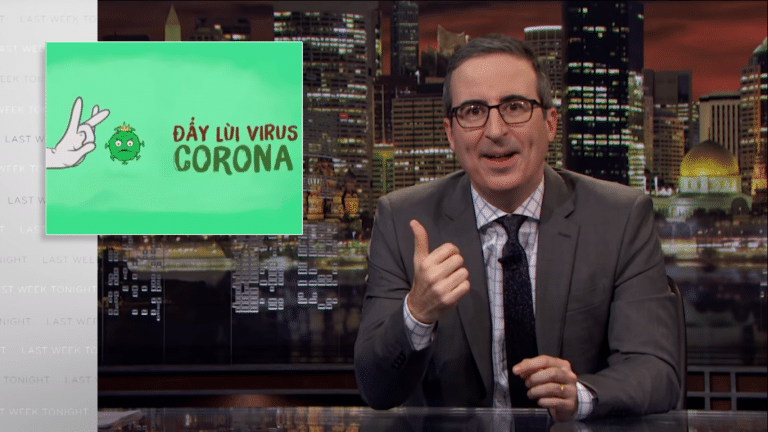 John Oliver was excited about the song on his show (source: HBO's LastWeekTonight)
After being aired on the HBO, the song has continually been mentioned in many famous online newspapers throughout the world like CBS News, Billboard (US), NME (England), Newshub (New Zealand) and many other foreign websites. The official Facebook page of UNICEF also uploaded Quang Đăng's hand washing dance video and received a lot of compliments from Facebook users.
The song was on the CBS This Morning News (source: cbsnews.com)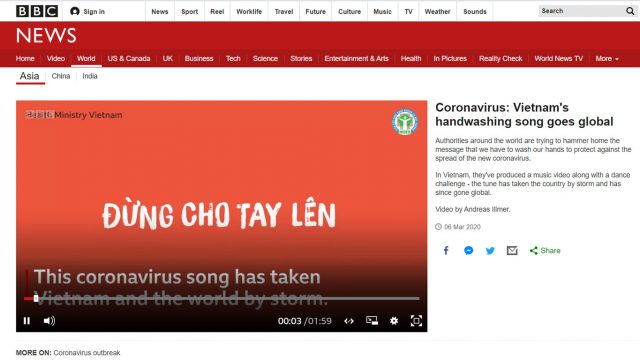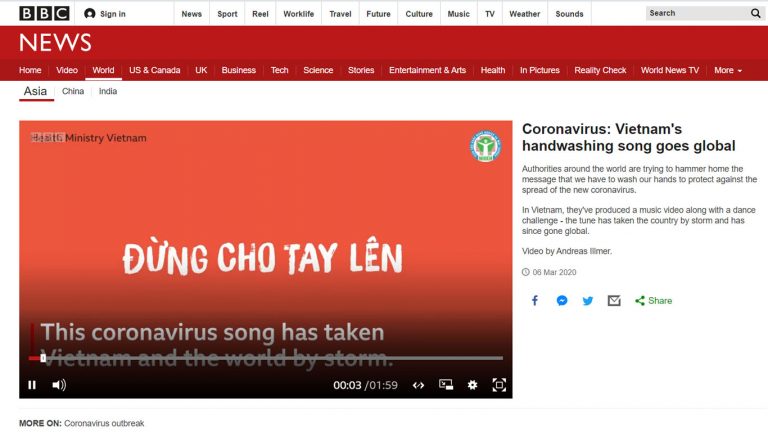 Vietnam's Coronavirus song was also mentioned on BBC's website (source: bbc.com)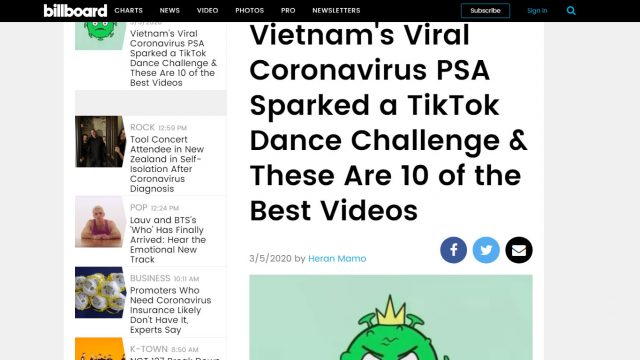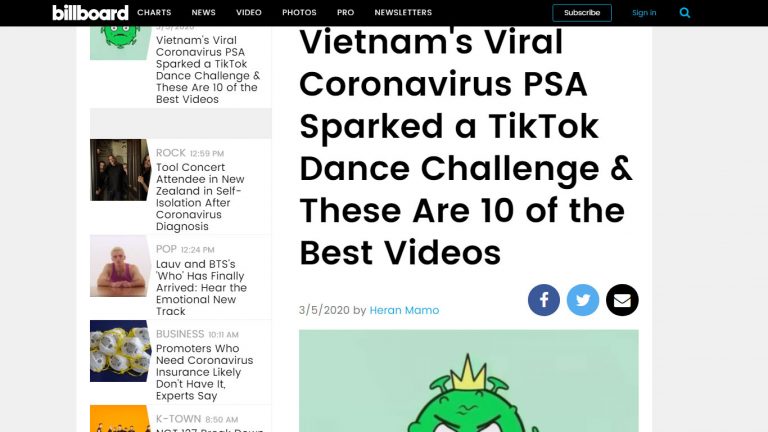 The Vpop song was also mentioned on Billboard (source: Billboard.com)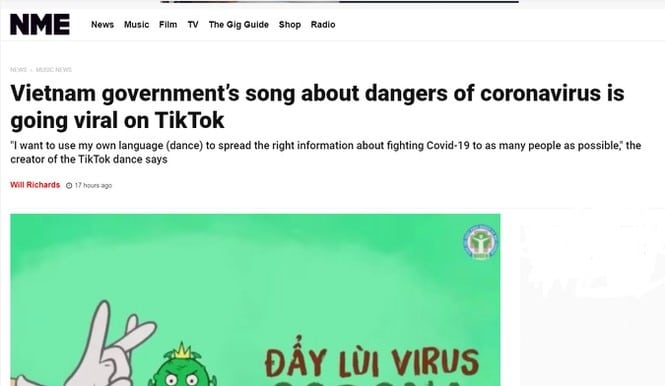 "Ghen Cô Vy" appeared in a famous British music online journalism website NME (source: nme.com)
Reportedly, Khắc Hưng together with Min and Erik is working on writing the English version of the song. It will be released in the nearest time to communicate the message to the world about protecting our health against coronavirus.
Lyric video: https://www.youtube.com/watch?v=1vjMly2oX0Q
Ghen Cô Vy was aired on The Last Week Tonight: https://www.youtube.com/watch?v=c09m5f7Gnic&t=710s
Quang Đăng's handwashing dance: https://www.youtube.com/watch?v=ctF5aMV05kM
Ghen Co Vy (English version): https://www.youtube.com/watch?v=wGoodWEtV8c