On July 28th, 2019, Erik released his third song of this year within eight months titled "Có Tất Cả Nhưng Thiếu Anh". This comeback gained impressive achievements such as getting one million views after four hours and almost 3 million views sitting at Top 2 trending on YouTube (Vietnam) within a day. Since this song belongs to Erik's ballad strength, this success was expected by his fans.
https://www.youtube.com/watch?v=LSjFMH1tsFc
"Có Tất Cả Nhưng Thiếu Anh" was written by Vương Anh Tú who also composed some hit songs such as "Anh Cứ Đi Đi" – Hari Won, "Chạy Theo Lý Trí" – Hồ Ngọc Hà, "Đừng Hỏi Về Anh" – Mai Tiến Dũng, "Em Ngày Xưa Khác Rồi" – Hiền Hồ, etc. This song has a delicate, ear-catching melody that is slow and gently touches the soul of ballad fans.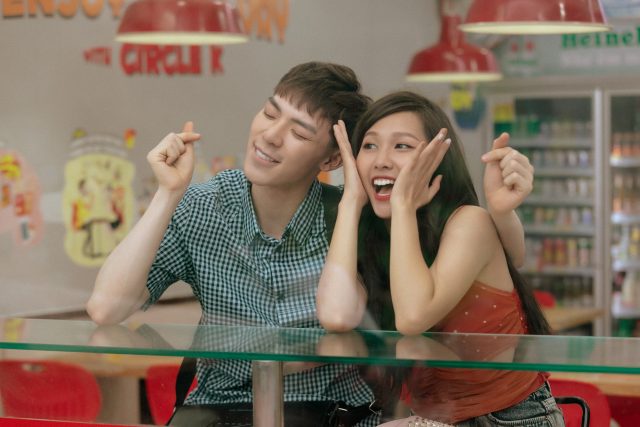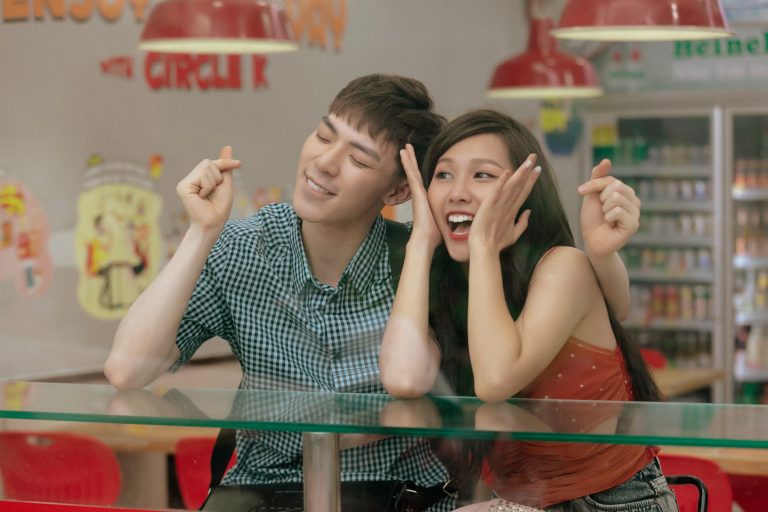 Source: afamily.vn
The lyrics of "Có Tất Cả Nhưng Thiếu Anh" is about a sad love story of two people when the girl changes her emotion however the guy still loves her so much.  Finally, he has to let her go to find other love.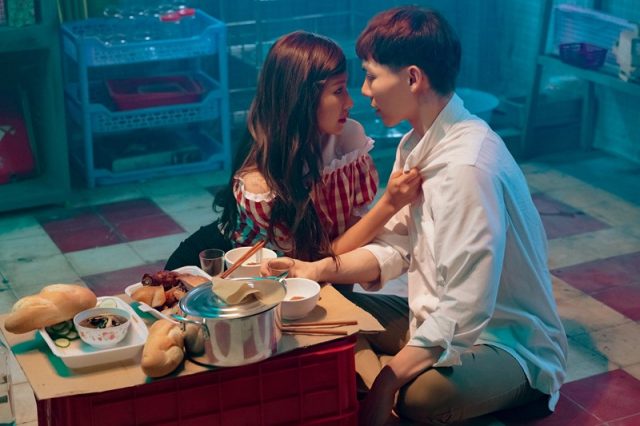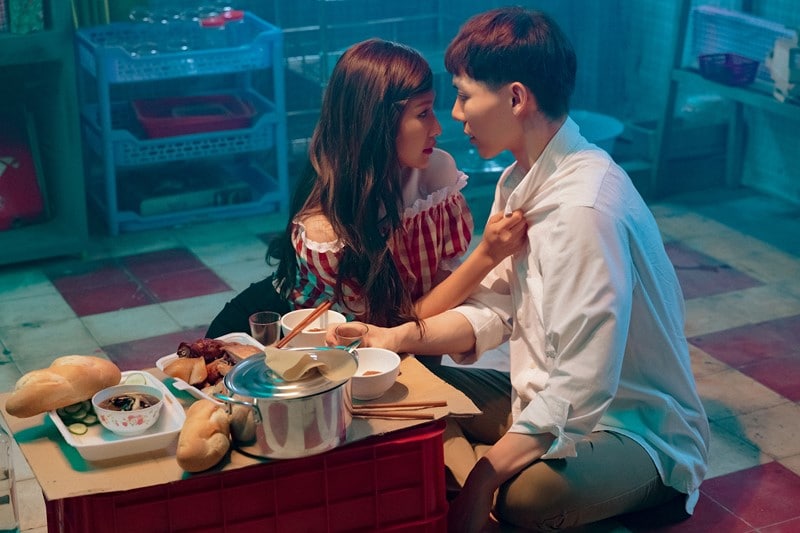 Source: vov.vn
The images of this MV was recorded as a short film with the length of eight minutes by the famous director – Đinh Hà Uyên Thư who stood behind the successes of "Vũ Điệu Cồng Chiêng", "Mời Anh Vào Team Em", "Còn Yêu, Đâu Ai Rời Đi", "Cần Xa", etc. This MV's content revolves around the love story of a lawyer Lê Trung Thành – Erik and his greedy girlfriend Trần Trinh – Liz (Ngụy Thùy Linh who used to be a member in the popular Vietnamese dance team named ST.319 which was also where Erik made his debut as a singer). When Thành was still a student at law university, he met his ex-girlfriend while she was stealing something from the grocery store.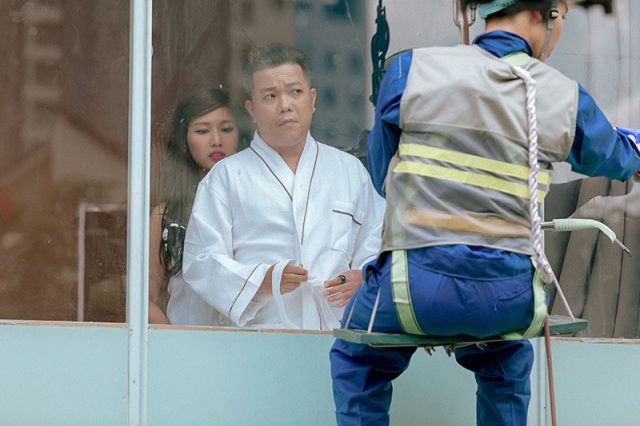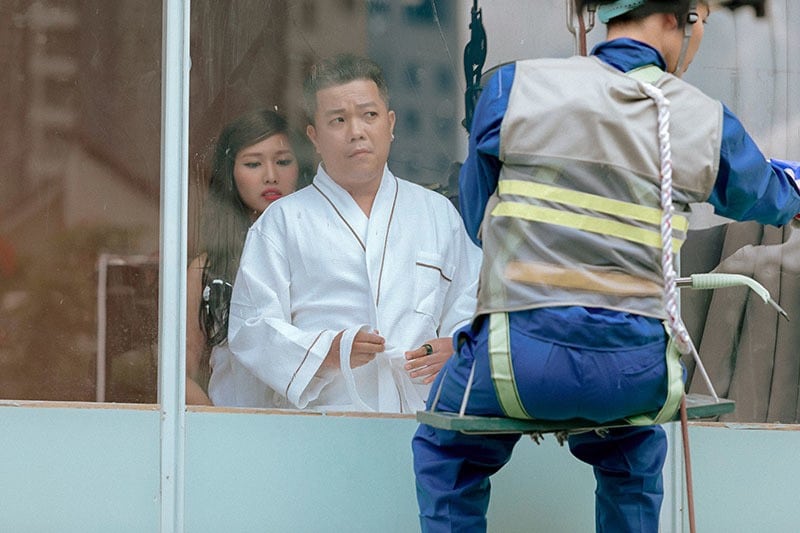 Source: vietnamnet.vn
He decided to help her by getting a loan that was innocent as their ages at that time. After that, Trinh moved to Thành's house to live with him then they started to love again from the beginning and they performed a hot scene that made viewers very excited. However, she desired a luxury life by betraying Thành to take money from another guy – Thành Mèo despite he worked and studied hard to take care of her. They broke up and he became a successful lawyer while his ex got married to a rich man that was abusive to her. Finally, she found Thành to help her take money from her husband by divorcing and the judge decided in their favor. Nevertheless, Trinh's husband tended to kill her but Thành once again helped her to escape by diving in front of the car and pushing her away because he still loves her.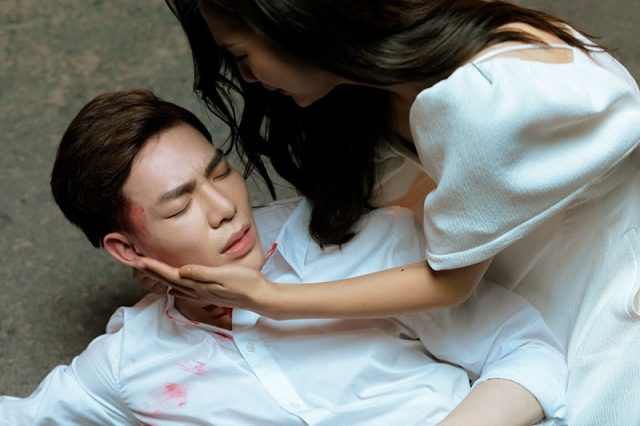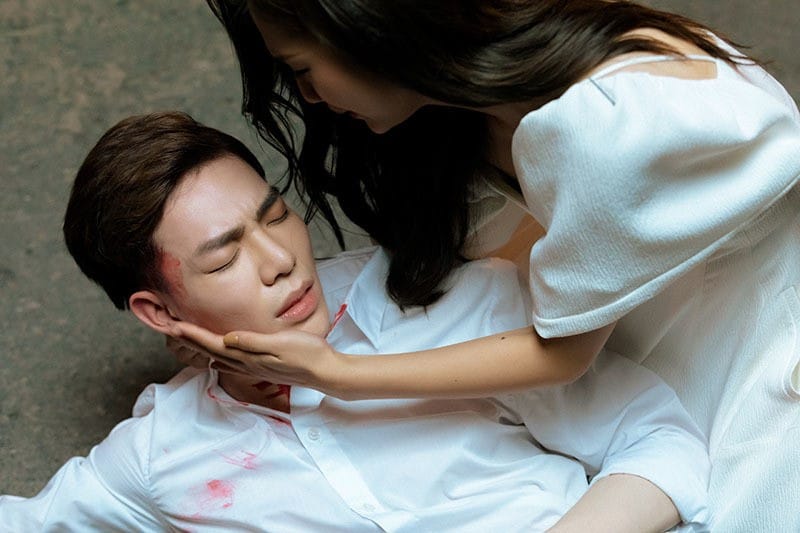 Source: vietnamnet.vn
This seemed like a sad ending for this MV but  netizens were surprised to learn that the last detail was that Thành used their contract in the past to transfer the estate of Trinh to him before the divorce was finalized. This was a way for him to keep her by his side forever because he had a feeling that she was using him as her lawyer just to win the case. This release currently sits at over nine million views and sitting at Top 1 trending on YouTube. At the same time, it got almost 11 million listens on Zing Mp3.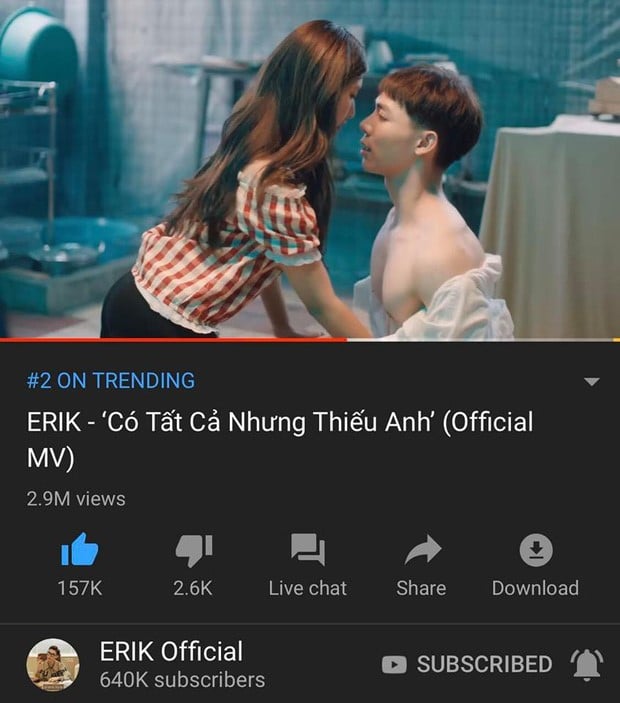 Source: kenh14.vn
"Có Tất Cả Nhưng Thiếu Anh" also was supported by audiences because they really love Erik's sweet voice. Besides, this MV got criticism from assuming to be plagiarized of an excerpt in a Japanese 18+ film and the hot scene was similar to the Lost In Beijing film.
Co Tat Ca Nhung Thieu Anh: https://www.youtube.com/watch?v=LSjFMH1tsFc