Recently, Ngọc Trinh, Vũ Khác Tiệp and many of her close friends emerged at Tân Sơn Nhất Airport to go on a trip for her birthday with matching chic airport fashion.
It is not exaggerated to call her the "Queen of Lingerie" because she can always stand out even when surrounded by many beautiful charming girls.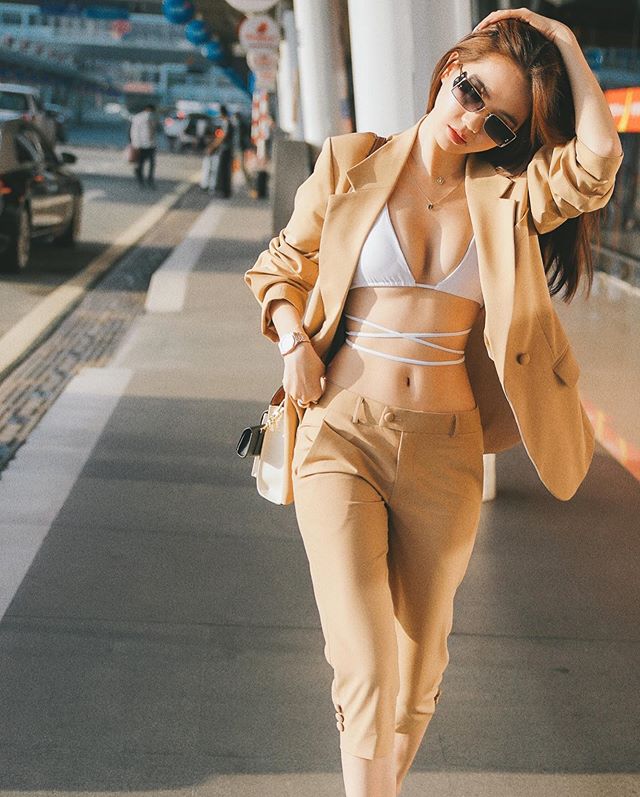 source: Ngoc Trinh's Instagram
Particularly, Ngọc Trinh was glowing in a modish beige suit mixed with a luxurious Burberry handbag, yet, the outfit is more rebellious with a white stringed-bikini inside that exposed her sexy upper body part under the beige blazer.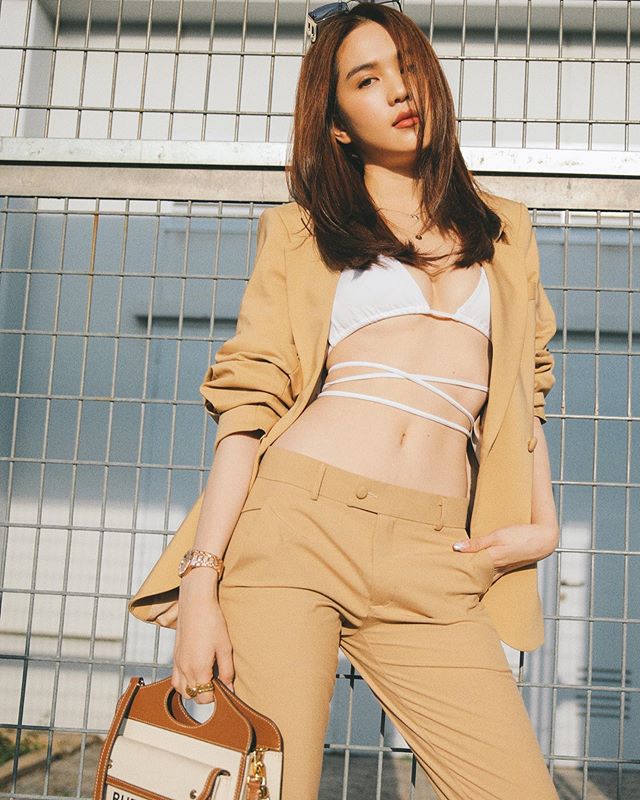 source: Ngoc Trinh's Instagram
Moreover, Ngọc Trinh turned the airport to a catwalk, and spontaneously performed her professional stage skill driving people crazy for her irresistible beauty.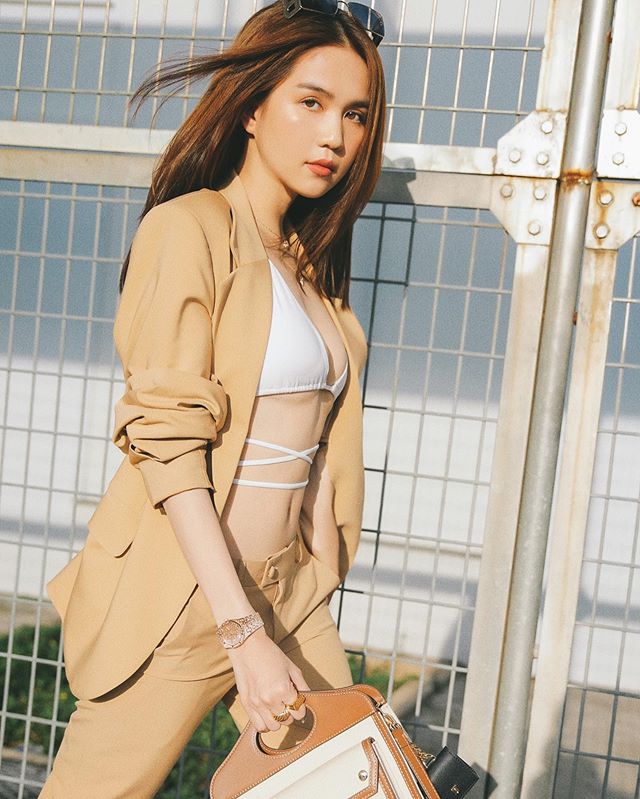 source: Ngoc Trinh's Instagram
Even though, Ngọc Trinh has turned to her 30s, the beauty and the fashion identity of herself, indeed, provoke the admiration of many younger girls, not to mention to other men and women.
Vietnamese showbiz
because she always knows how to amaze her fans with a clever fashion style whenever posting a new post or releasing a new photo album.
Likewise, this is not the first time Ngọc Trinh wears a bikini when going out.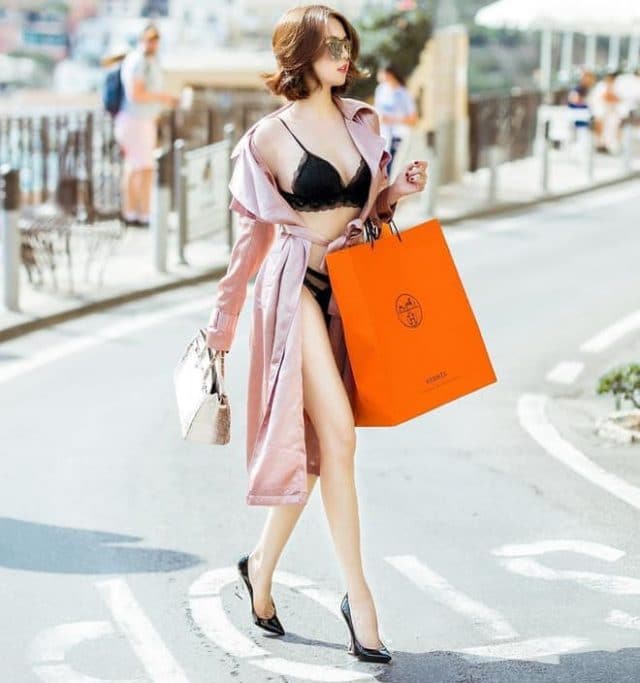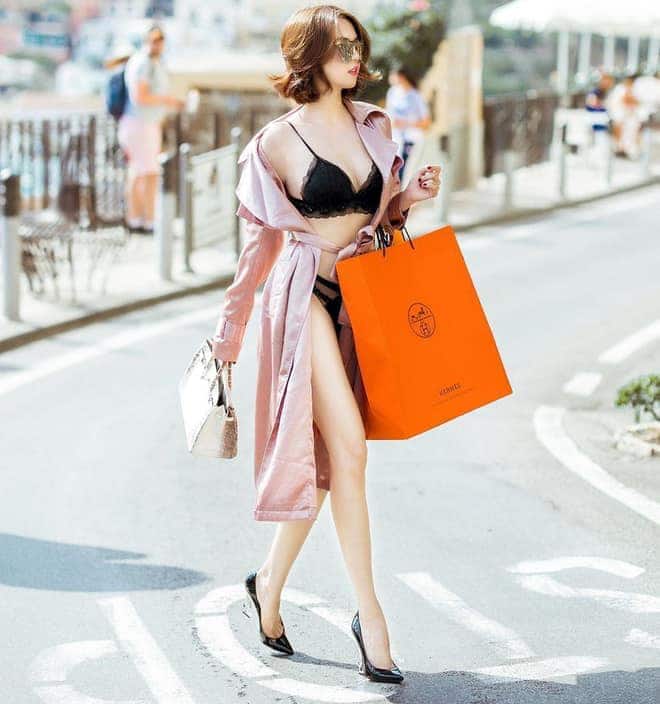 source: Ngoc Trinh's Instagram
Earlier, she appeared in a crawl street at Positano (a village of Italy) while she was going shopping with a pitch-black bikini mixed with a pastel pink blazer along with an opulent Hermes handbag and sumptuous YSL high heels.
Ngoc Trinh's Instagram: https://www.instagram.com/ngoctrinh89/