Within a day, "Don't Break My Heart" by Binz reached more than 1 million views with over 82,000 likes, more than 4,000 comments and quickly rose to the Top 5 Trending YouTube Vietnam. The MV currently sits at over 4 million views just after a few days of its release.
Before broadcasting, SpaceSpeakers have tried their best to promote Binz's MV so that many audiences know about it. For instance, Binz's images appeared in LED screens mounted on the two sides of trucks and on major streets of Ho Chi Minh City.
Recently, SpaceSpeakers also invested money to create a banner which appeared on Square Tower with the sentence "Hello Tokyo. Binz – No.1 rapper from Vietnam" in Tokyo city, Japan.  Of course, its purpose is to advertise the song "Don't Break My Heart".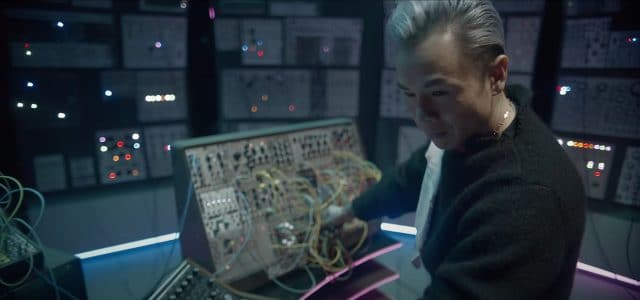 credit: "Don't Break My Heart" MV
This song is a blend of synth-pop, disco, and 90s retro. This is a genre of popular music that has been loved by the audience in recent years. Many popular artists use this genre such as The Weeknd, Dua Lipa, etc. Moreover, we can see the participation of the members of SpaceSpeakers in this MV. For example, Kiên Ứng is a member of SpaceSpeakers and he is also the director for this MV. Besides, it also features the potential rappers 16 Typh and JustaTee, Soobin Hoàng Sơn and music producer Hoàng Touliver.
The MV "Don't Break My Heart" revolves around 4 common types of love in common life. First of all, it is youth love. Soobin represents a romantic, passionate and headstrong teenager who thinks and acts with his emotions. The second type is enduring love. Uncle Polo – Tâm Alain represents people who have an eternal love. The third type is unconditional love, 16-Typh brings a true love that is beyond materialism and just has two souls in sync. The fourth type is same-sex love. Linh Chi and Mộng Tường represent LGBT people who love each other and overcome all prejudices nowadays.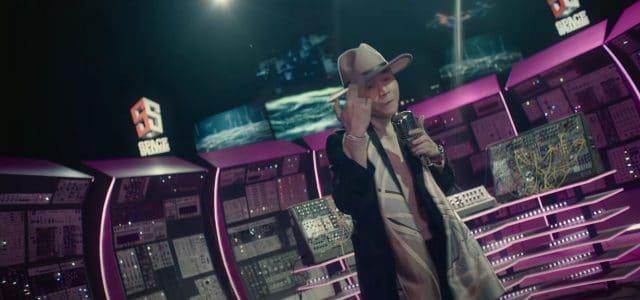 credit: "Don't Break My Heart" MV
Throughout the MV's content, Binz shared that there are always paradoxes in love, we can do anything we want when we are crazy. However, after arguments, we need to sit down, explain and heal each other as long as we don't choose to give up.  Furthermore, Binz also wants to express his support for a love that is diverse, regardless of gender, race or sexuality. He confided "no matter who you are, where you are from, how old you are, your skin color, your gender identity, you are always worthy of being loved and love someone to the fullest".
Don't Break My Heart: https://www.youtube.com/watch?v=Rrr-5-4wcEs