Since being the champion of show Giong Hat Viet 2012, Huong Tram has become more successful in singing and is well known. She is one of the singers who possesses the sweet and inspiring voice of Vpop.
The popular music releases of Huong Tram are: "Ngoc", "Cho Em Gan Anh Them Chut Nua" and in September 2017, she officially released the romantic MV "Em Gai Mua". At the ZMA 2017, this song was awarded the popular Pop Ballad song and Huong Tram received the female singer award. The melody is deep and lyrics are so easy to remember for listeners. This song became the most searched keyword in 2017 in Vietnam.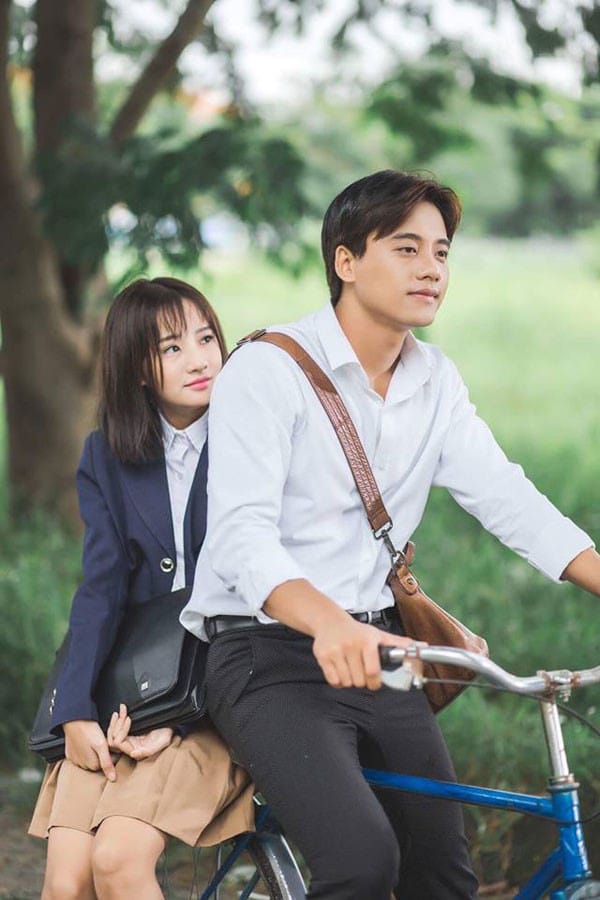 Source: baomoi.com
The song has the breath of composer Mr.Siro and the powerful voice of Huong Tram. Moreover, there was the cameo appearance of handsome actor Mai Tai Phen who looks like a Korean idol. Possessing a manly appearance and mature style, he received a lot of love from fans after the MV "Em Gai Mua" was released.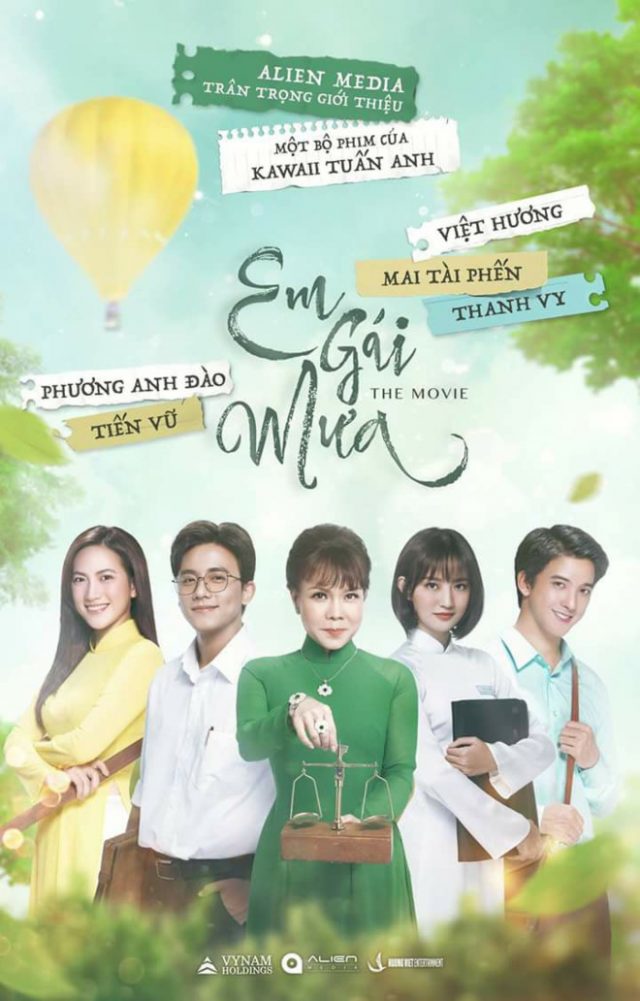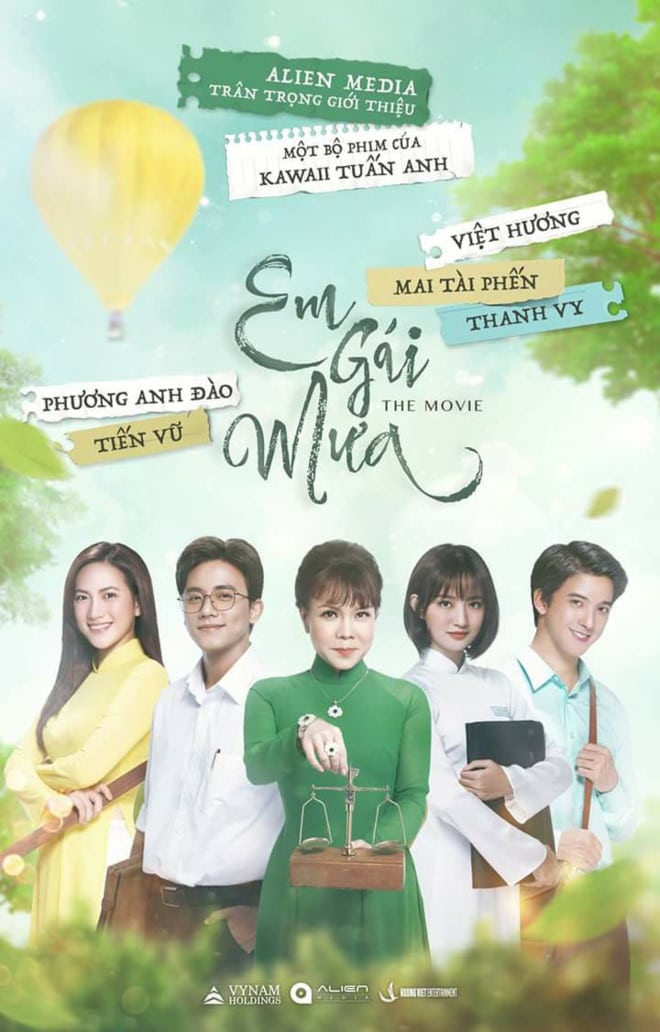 Source: xemphimso.com
"Em Gai Mua" talks about her unilateral love story for a substitute teacher. That feeling came from the first time she met him, she could only keep her feelings in her heart because she knew she couldn't show it. The happiest moment in the MV is when Mai Tai Phen takes her on a bicycle ride in a rainy day. This sweet image is extremely pure and innocent and touches the hearts of many young people who dream of that kind of love. Besides, "Em Gai Mua" was also made into a movie and this was expected from fans. In addition, there are many young fans who have the idea of taking photos similar to the MV and netizens shared a photo of two children "transforming into a teacher and little student".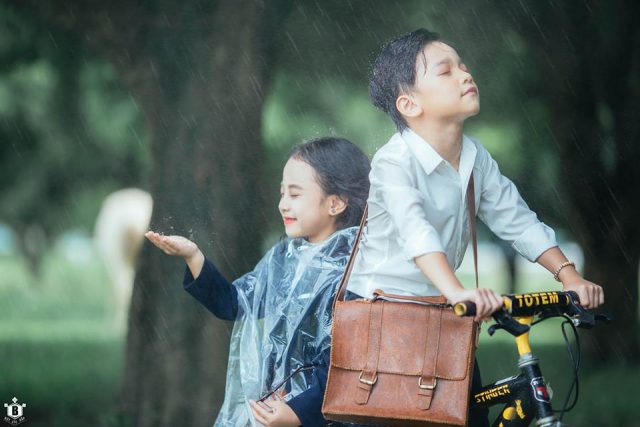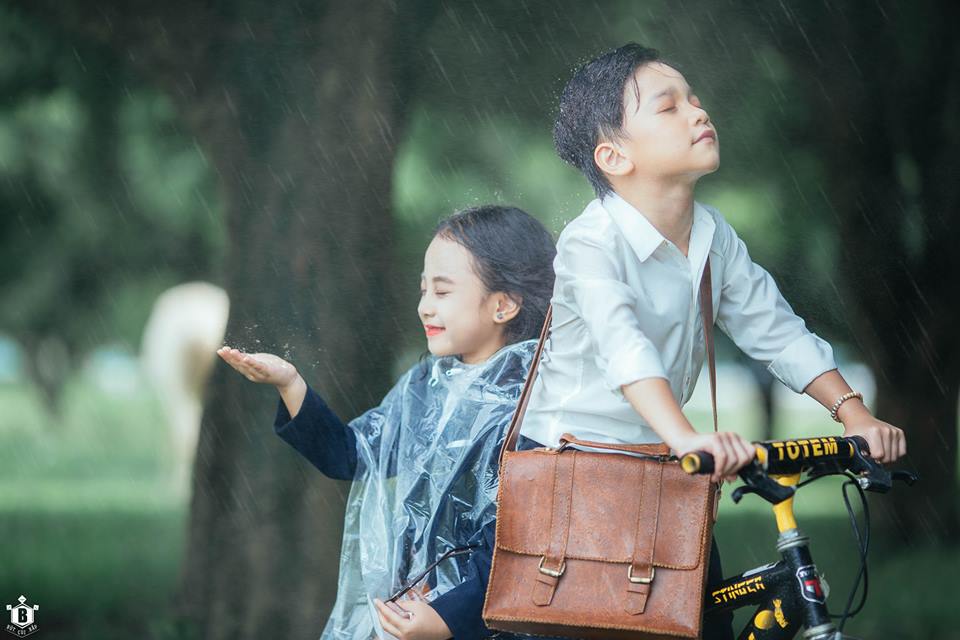 Source: Vietnammoi.vn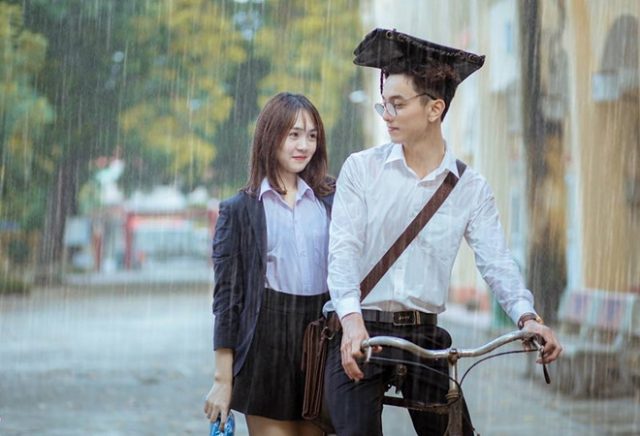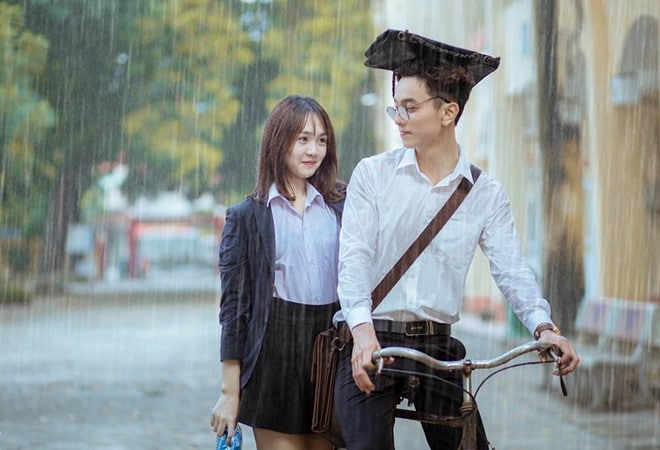 Source: zing.vn
The milestone in this song marked success for Huong Tram, making her more and more popular not only in the field of singing but also acting.