With the haunting lyrics and melody, Mr. Siro's music video "Một bước yêu vạn dặm đau" – #MBYDBD brings emotions to the audience. The MV #MBYDBD is the first song release marking the cooperation between Mr. Siro and talented young director Kawaii Tuan Anh.
Having been successful with several MVs in 2018 like "Em Gái Mưa" (Huong Tram) or "Đừng Hỏi Em" (My Tam), Kawaii Tuan Anh, director of sad love story videos, will certainly bring another one in #MBYDBD. #MBYDBD is based on a real story in an online game titled Thiện Nữ. More specifically, the MV is about the love story of Nghia and Ngoc.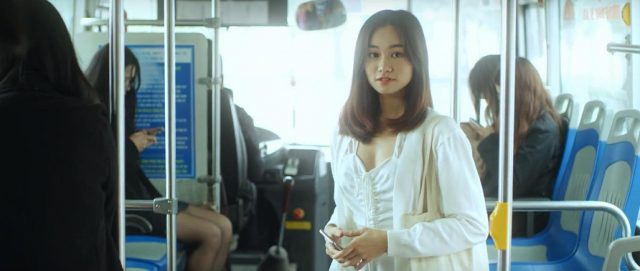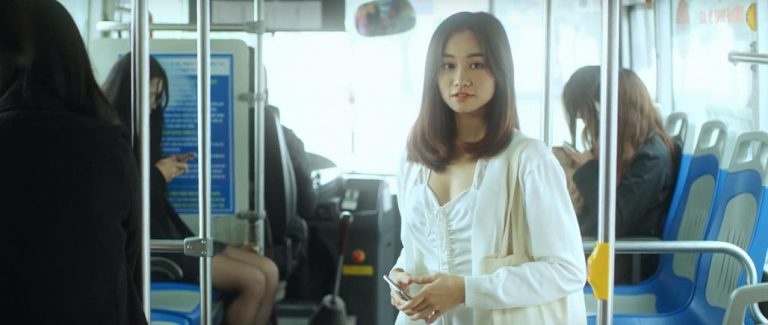 Young and beautiful actress Ngan Hoa takes Ngoc's part (Source: Youtube)
At the beginning of the MV, Nghia and Ngoc met, felt in love with each other and got married in-game Thien Nu. However, they have never met each other before in real life due to geographical distance, Ngoc lives in Sai Gon while Nghia lives in Ha Noi. One day, Ngoc decided to go to Ha Noi to meet Nghia.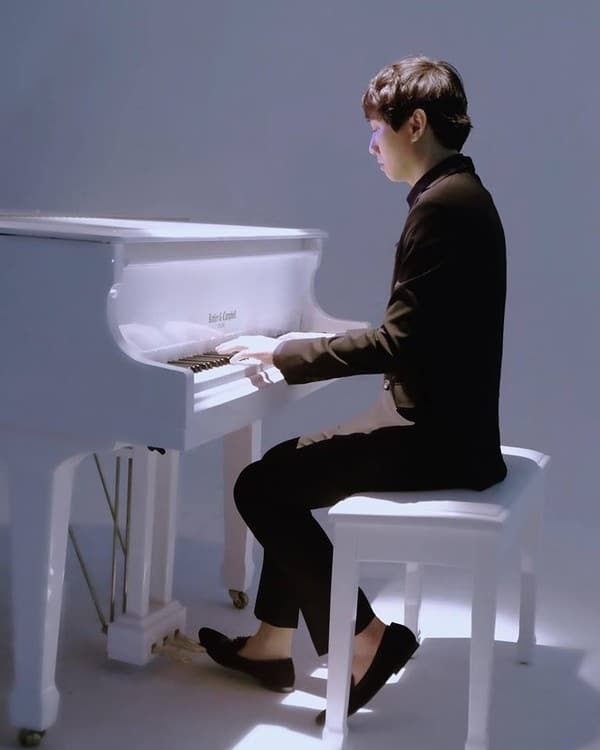 Mr. Siro both plays piano and sings to tell the story (Source: Yeah1)
Depressingly, to visit Nghia, Ngoc accepted her parents' request for a blind date with another Hanoi guy. From that time, there were many things that happened to them. Nghia accidentally caught Ngoc with another boy, leading to a misunderstanding. After the misunderstanding was sorted out, Nghia realized Ngoc's love for him.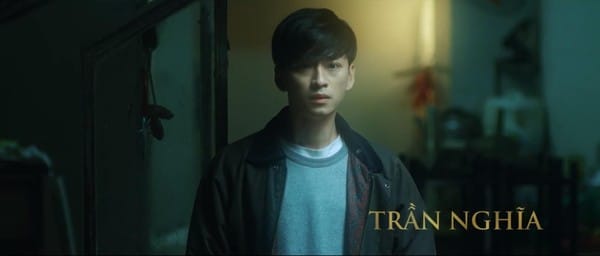 Tran Nghia, a hot boy having a lot of girl fans, as Nghia in the MV #MBYDBD. (Source: Youtube)
It looks like they would have a happy ending but there is the plain truth that they are half siblings as they were born from the same mother. They have a romantic love in the game Thiện Nữ only instead of in real life. Lasting over 12 minutes, audiences witnessed a sad love music video in which Mr. Siro is the narrator. Although the couple cannot come to each other when being in love, they are always there for another. Many netizens also ask for making a video about their parent's love story.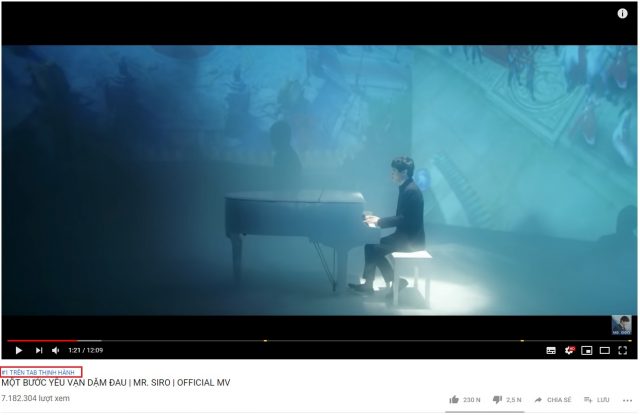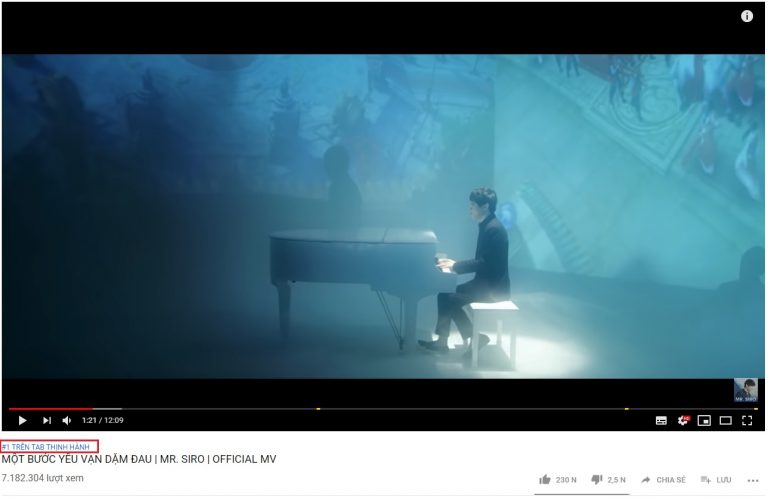 Noticeably, the MV is currently trending in the no.1 spot on YouTube within 4 days after release. (Source: Youtube)
Even though the song is launched within 4 days only, it has received good feedback from the audience. This must be the thing that Sirocon (the name of his fandom) and V-pop fans have been waiting so long for.
Mot Buoc Yeu Van Dam Dau: https://www.youtube.com/watch?v=GwCUbhE0TY0
Yeah1: https://yeah1.com/tin-tuc/dien-vien-tre-ngan-hoa-cua-mot-buoc-yeu-van-dam-dau-co-nang-duoc-ngoi-khen-vi-so-huu-net-dep-nhu-lam-tam-nhu.html