Bích Phương always exploits the hot topics which cause a lot of debates when Tet comes. If three years ago she talked about the feeling of being asked when to get married in "Bao Giờ Lấy Chồng" or last year with "Chuyện Cũ Bỏ Qua", which advises people to forgive each other in the occasion of the new year, this year, she comes back to talk about the adults' wish to get lucky money.
Do not take the popular content of the New Year like the reunion scene or the jubilant atmosphere of the Tet holiday, "Tuổi Gì Mà Chẳng Thích Lì Xì" continues to follow the formula of her previous MVs at the beginning of the new year.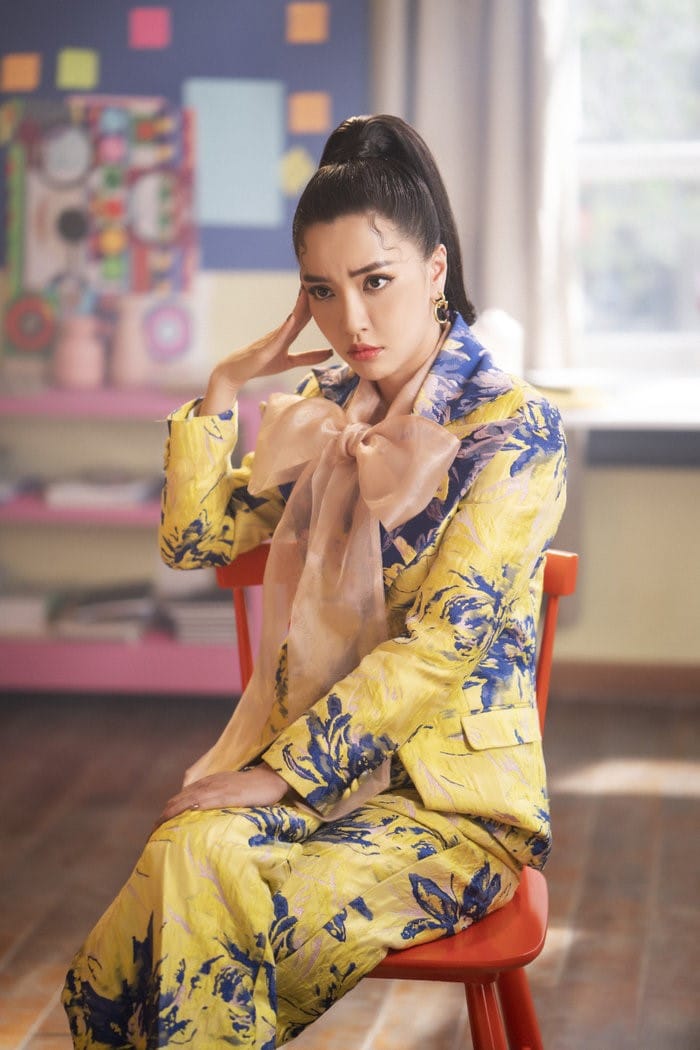 Bích Phương is thinking of the machinations to get lucky money. – Source: saostar.vn
Her new Vpop MV was released on January 16th, 2019. Once again, this is a Tet story to lament that why only children and the old can get lucky money. From her point of view, it represents the luck that people give to each other in the very first days of the year. After a hard-working year, people are worth having the joy of receiving the red envelop and wishes. It's not children's privilege only but the cultural tradition that should be kept and applied to people of all ages.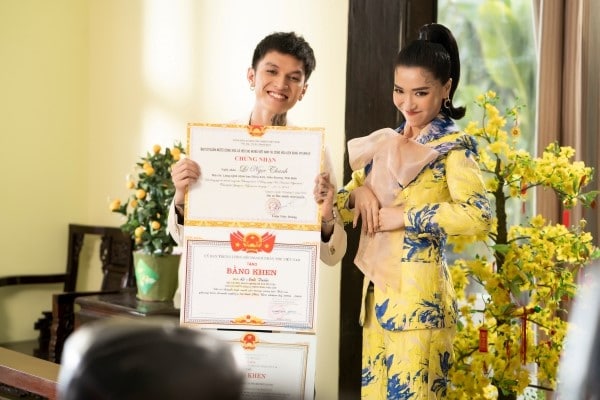 Their plans to get lucky money. – Source: saostar.vn
The MV has the cheerful atmosphere of the Tet holiday, which is opened by the scene that kids receive lucky money when the adults are ignored. As a result, Duy Khánh, Bích Phương, and Bình Gold try to make a plan to get lucky money by "450 Tet machinations". They try many ways to receive lucky money, like dressing formally or showing up their achievement.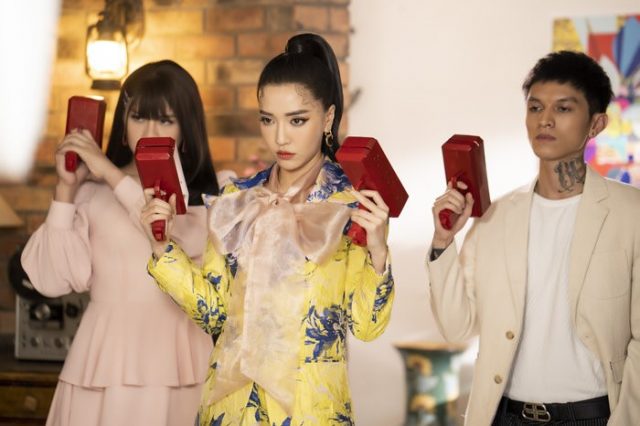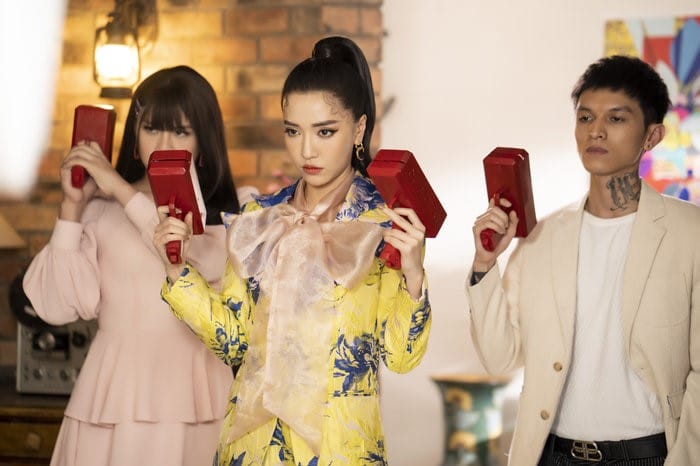 Their plans to get lucky money. – Source: saostar.vn
However, their plan doesn't work, they are even the ones who have to give lucky money to children. Their acting together with the joyful melodies of the song makes the song addictive. That's one of the reason making the song quickly get more than three million views in only one week.
Tuoi Gi Ma Chang Thich Li Xi: https://www.youtube.com/watch?v=F9aLdanAtKM