At the beginning of 2019 (March 15th,2019),  only after 5 days of its launch, "Em Ve Di Em" has reached over 5 million views on YouTube and entered into the top 6 trending music videos in Vietnam.
"Em Ve Di Em" was composed by DatG. Since its release, the audience discovered images and a setting quite similar to his old MV "Dung Quen Ten Anh". This is a familiar Ballad – style song, but what makes the MV so special is the noticeable and great action cinematic scenes.
The MV was filmed in Hong Kong town in Ho Chi Minh City about the underground war of gangsters. Hoa Vinh (who is a gypsy) has a lover and they are very happy. Although she had repeatedly advised him to change job, he did not want to. In the ending, she protected him from other guys so she was stabbed and injured.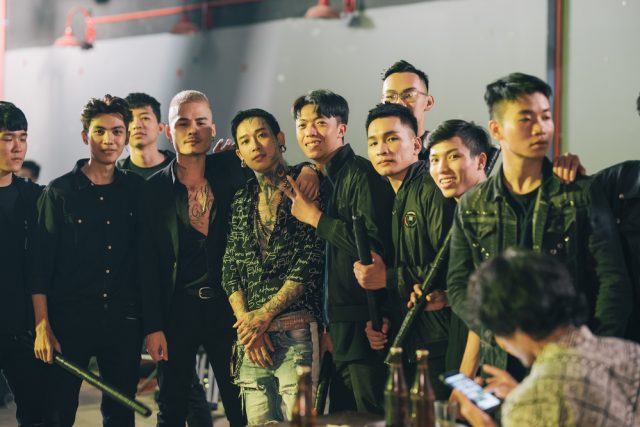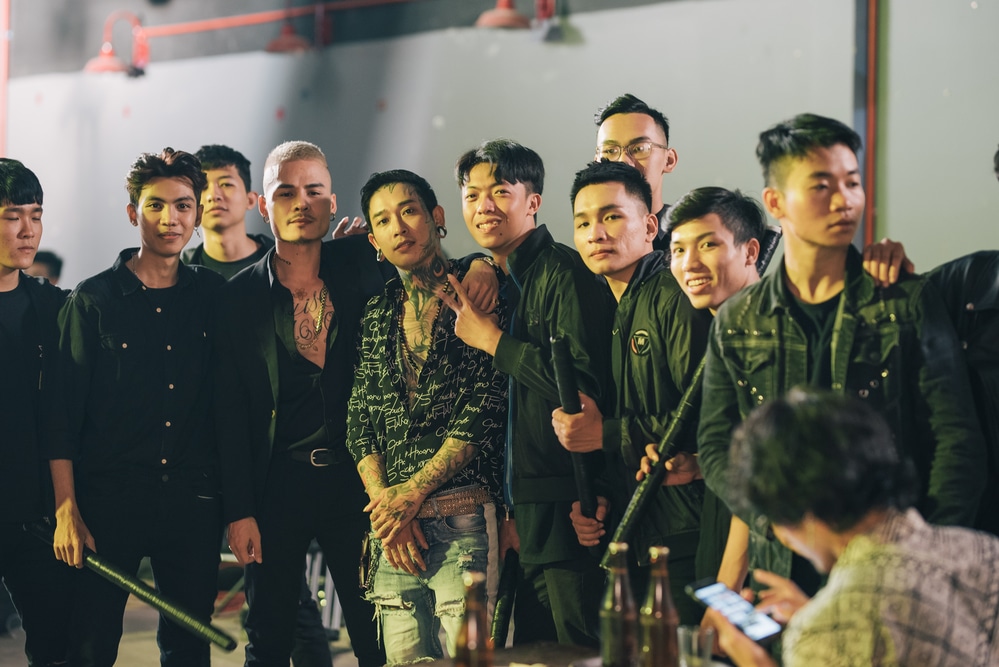 Hoa Vinh (white hair) with his underground group  (Source: tinmoi.vn)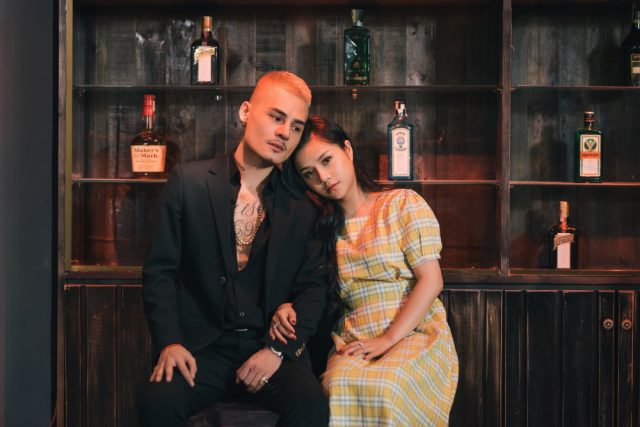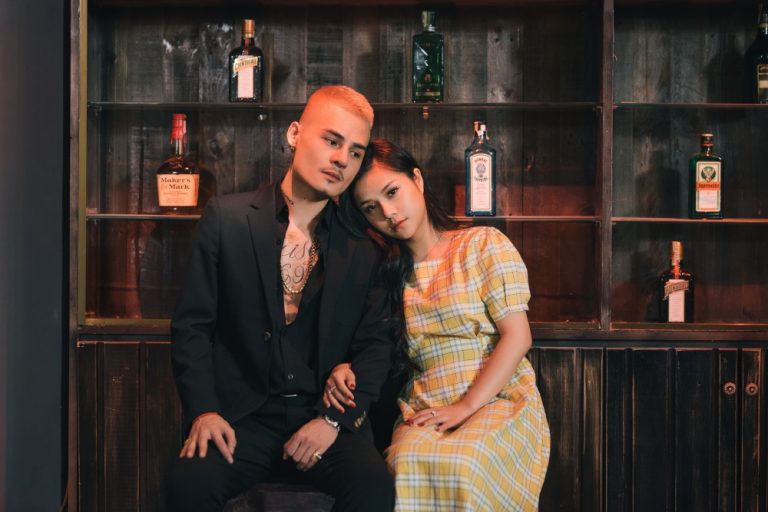 The girl protected him and she also his girlfriend  (Source: pose.vn)
Hoa Vinh said that his action scenes had to be filmed many times because he had never done these things before even though his face is so cool looking and made for action movies. His music product this time was planned very carefully and thorough. This is also the reason why he has been busy with doing shows in the past to earn money to invest in his new MV "Em Ve Di Em".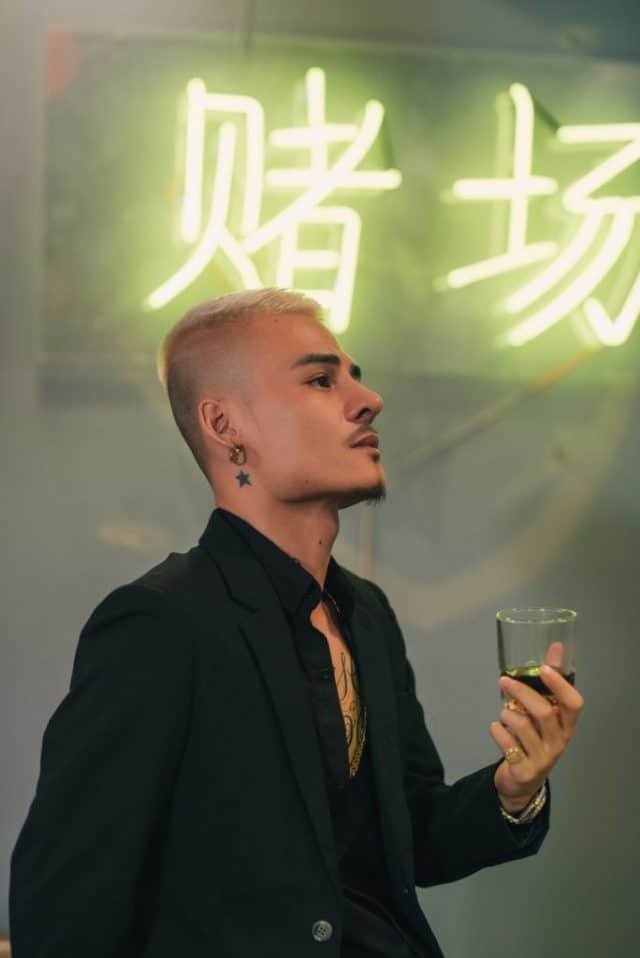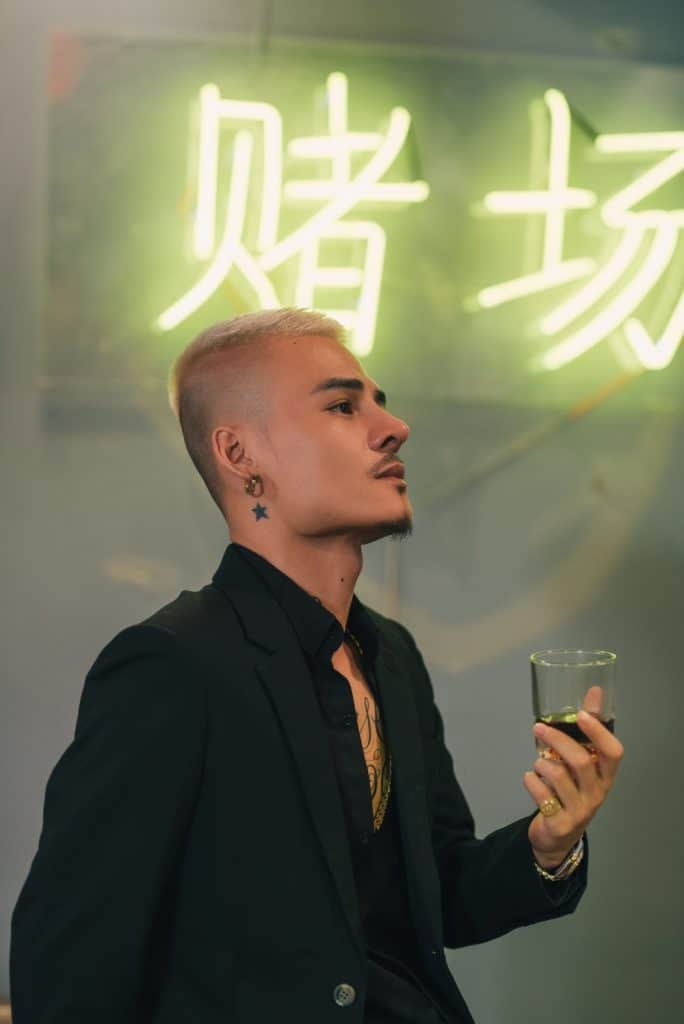 Hoa Vinh holding a glass cup of alcohol (Source: pose.vn)
Besides, Hoa Vinh also revealed that his next product will have brighter colors, not have the color of a tragic love story like the two MVs "Dung Quen Ten Anh" and "Em Ve Di Em".
Em Ve Di Em: https://www.youtube.com/watch?v=sIKGC2VX63I