After the hit song "Mượn Rượu Tỏ Tình" that got over 116 million views within six months, our favorite husband and wife duo BigDaddy and Emily are at it again with their new song "Ơ Sao Bé Không Lắc" which premiered on July 27th, 2019. This song was written by BigDaddy and Tiên Cookie belonging to the Pop/Moombahton genre. It has an ear-catching, vibrant melody that is suitable for lively summer parties.
The melody of this song is also unique and got compliments since it wasn't the same as any other music products that we have heard in V-pop today.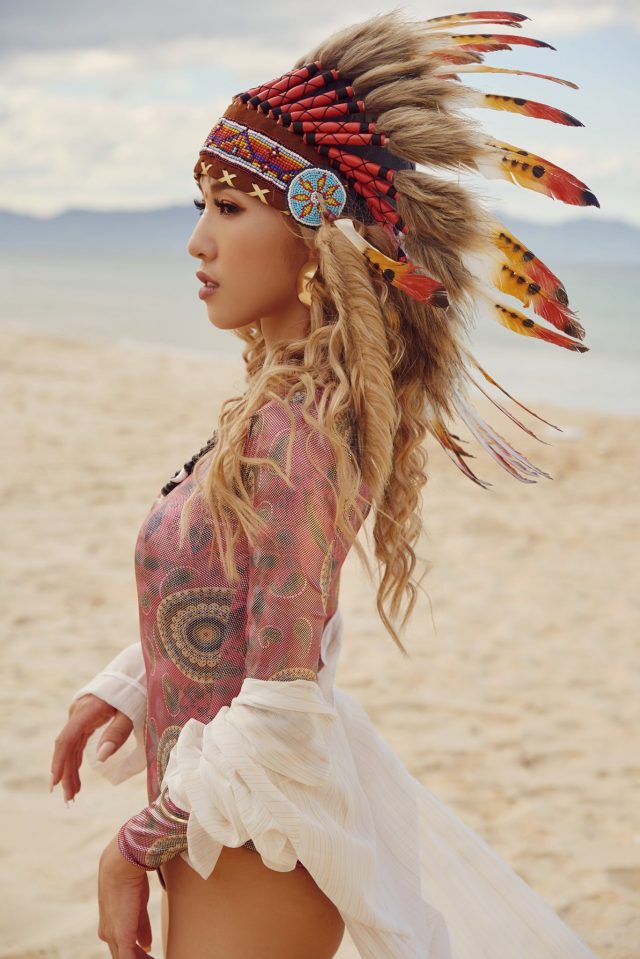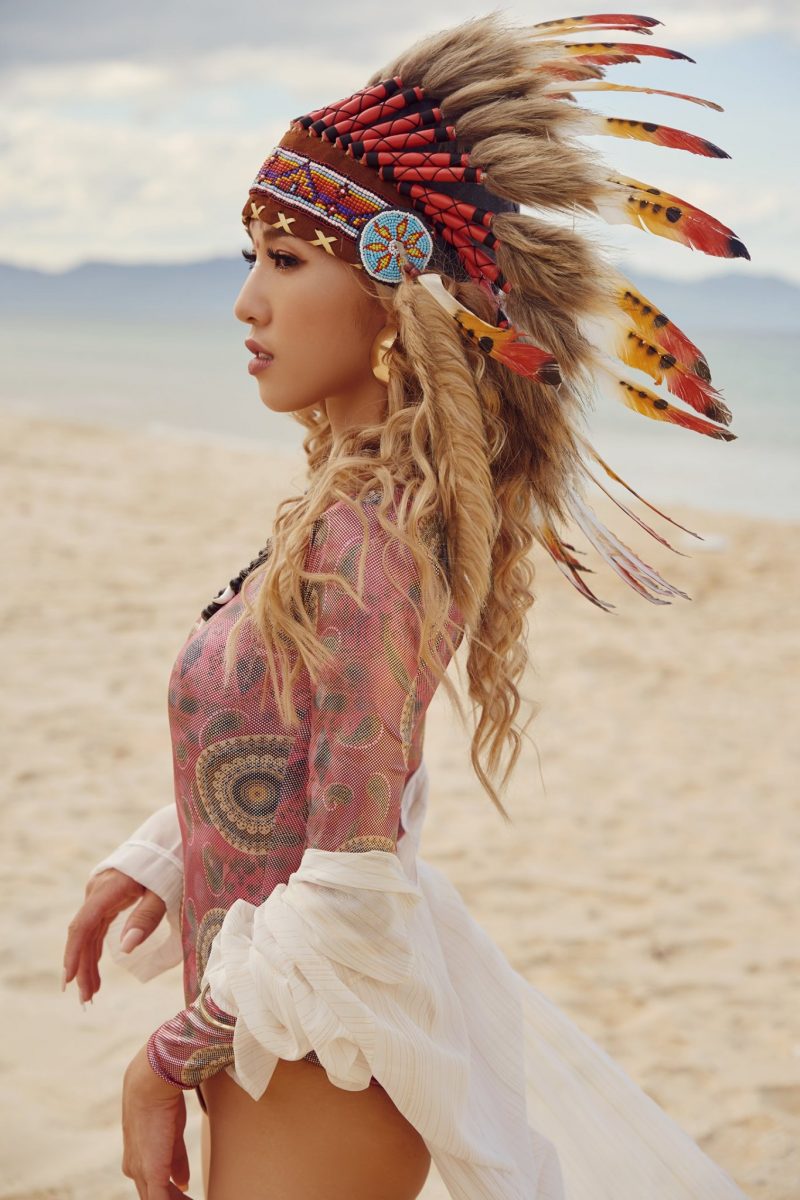 Source: Emily's Facebook page
The lyrics of "Ơ Sao Bé Không Lắc" are sweet and youthful. In addition, netizens consider the lyrics as a recipe to flirt with their crushes. The lyrics which were written by BigDaddy put fans in a trance with its sweetness and drunken rhythm.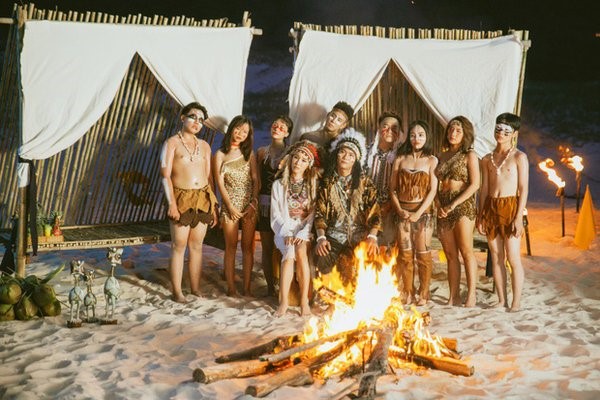 Source: tinnhac.com
The title of this song was reused from a nursery song named "Ồ Sao Bé Không Lắc" that are very familiar with many Vietnamese generations, so this also made fans curious about its content.  The images of this song are quite simple with bright colors that were mostly filmed on a beach. The contents revolved around lively parties of aborigines on an island. In the MV, the aborigines danced and played making audiences want to take part in their unique parties.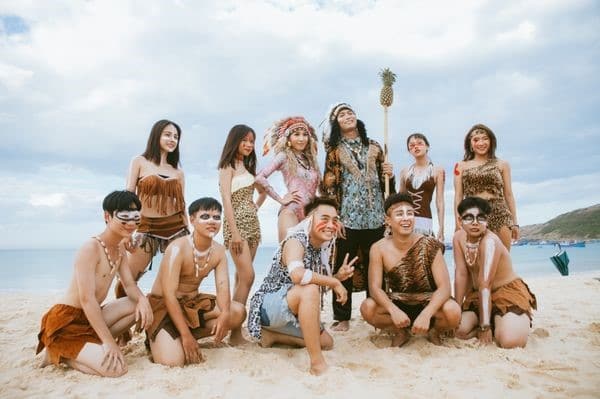 Source: tin247.com
An impressive part of this MV was the footage where aborigines shook their heads to the music which is an easy but fun move to imitate. These actions are not complicated but interesting and it was also expected to become a trend this summer.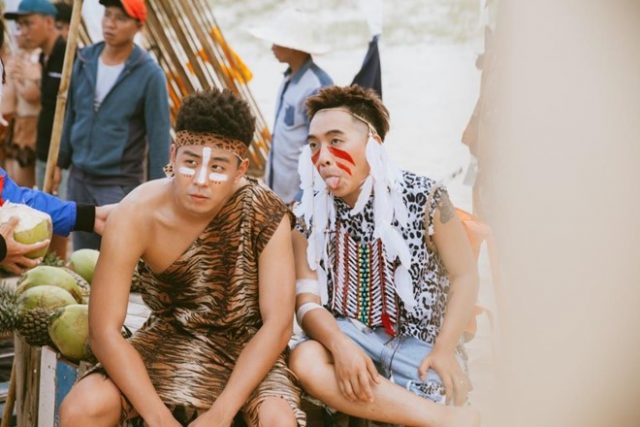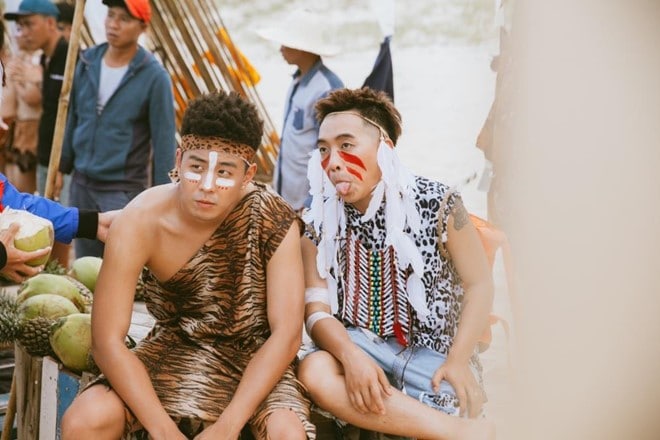 Source: news.zing.vn
"Ơ Sao Bé Không Lắc" MV had the participation of Thành Phạm (HuyMe) and Phở Đặc Biệt who are close friends of BigDaddy and Emily. These two YouTubers brought the fun to this MV through their dancing and acting. Emily also got compliments for her beautiful, sexy and young appearance in a bikini. This MV also looks like a video that recorded happy, memorable moments with friends on a sunny beach.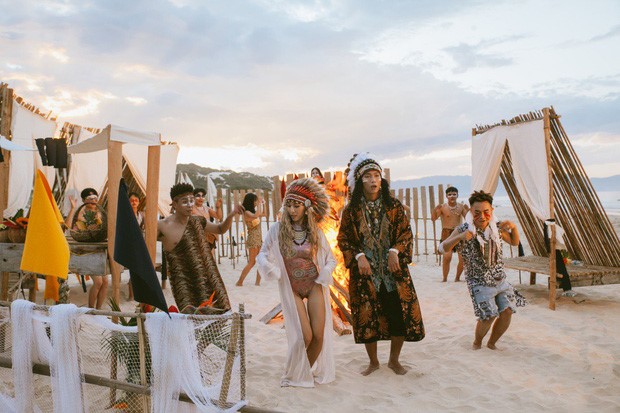 Source: kenh14.vn
Through this song, the talented husband-wife duo BigDaddy and Emily wanted to send fans a message to forget the sorrows and enjoy the summer. "Ơ Sao Bé Không Lắc" is sitting at almost 6 million views on YouTube and 700 thousand listens on nhaccuatui.com after two weeks of its release.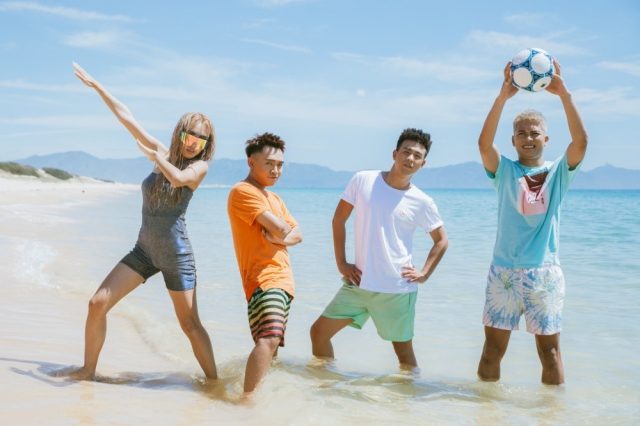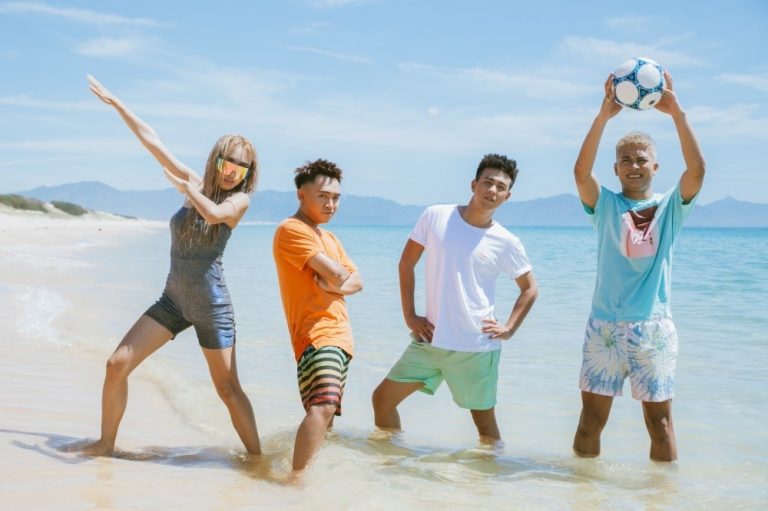 Source: vietnamnet.vn
O Sao Be Khong Lac: https://www.youtube.com/watch?v=0UiYIIMuQDE