The original version of the song is called "Where The Wind Sleeps?" which is the background music in the game Blade&Soul (a No.1 Korean MMORPG). "Co Sao Gio Lai Chia Xa" was rewritten by composer Tien Cookie in Vietnamese, although it is just a soundtrack for the game we can not deny its popularity.
In the MV is a sad love story of a girl (Bich Phuong) working in a fashion design company. By chance, the man (model Quang Dai) helped her. She did not know that this guy came out of a blueprint created by herself to help her. After being helped by him, the two fell in love with each other but then this love came to an end. The reason is that he is just an illusion, he is not real. When she saw him disappear, she was extremely heartbroken. The relationship between virtual and reality came to an end as soon as it started. This love story ended with many regrets and sadness.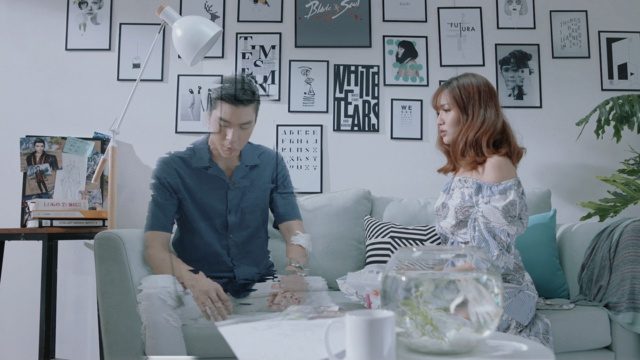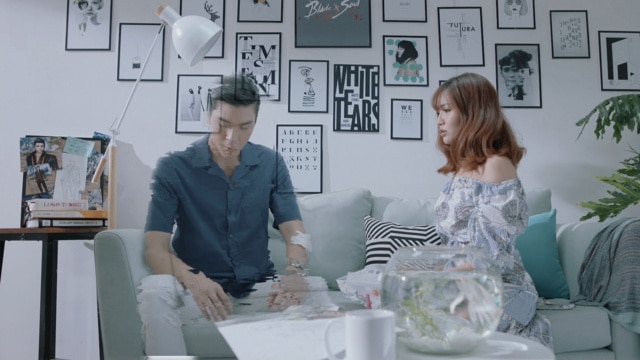 When he gradually disappeared  (Source: keeng.vn)
The combination of this song between Bich Phuong and Tien Cookie is picture perfect. Tien Cookie wrote the very smooth Vietnamese lyrics while Bich Phuong performed it with a soaring and sweet voice. If the original soundtrack expressed the loss and pain through the sound of the flute, Bich Phuong's song expressed it through her vocals and acting skills. They both share the same pain, but each has a different way of expressing it.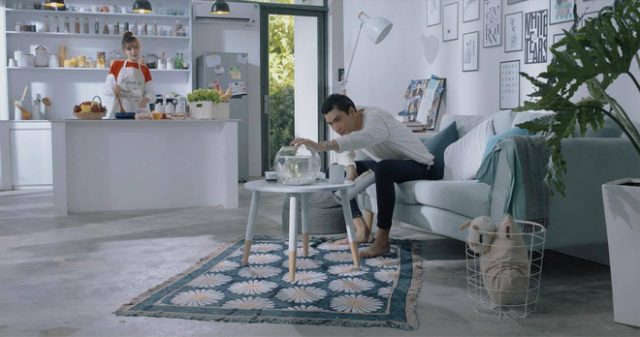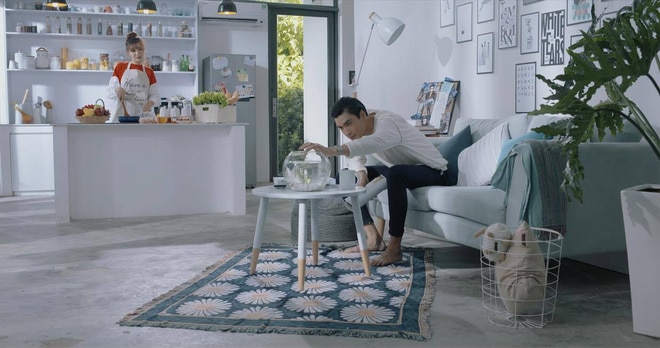 Love is an illusion (Source: mTrend)
After the official MV of this song was posted on Blade&Soul Vietnam's fanpage and on the YouTube channel of singer Bich Phuong, the MV received a lot of positive feedback from the community. An important part of the success of the MV is director Gin Tran's beautiful and well-scrubbed footage, who has made videos for many famous singers such as My tam, Son Tung, Suni Ha Linh and many more.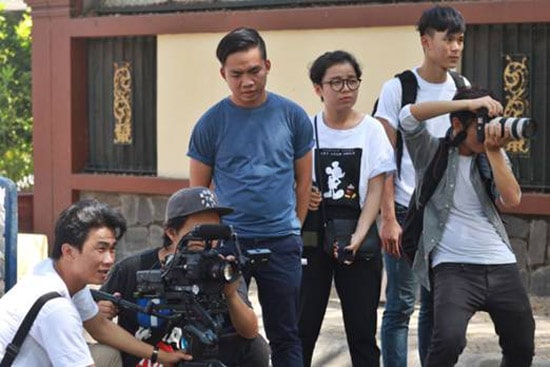 Director Gin Tran (Blue T-shirt) and production team.  (Source: 2sao.vn)
Although it was a hit song in 2017, there are still many listeners because of its meaningful lyrics and story.
Where the Wind Sleeps – Blade and Soul OST on YouTube: https://www.youtube.com/watch?v=3qooOEOs7YU
Co Sao Gio Lai Chia Xa on YouTube: https://www.youtube.com/watch?v=fSM5x0-Ce8w