Recently, on Khải Đăng's personal YouTube channel, he officially launched the tremendously invested MV – "Vậy Là Ta Mất Nhau". The song was written by the talented musician Issac Thai – a close friend of the male singer.
Due to social distancing, the entertainment activities in Vietnam are almost frozen. However, instead of choosing solutions such as shooting at home or producing lyric MVs, Khải Đăng decided to make the MV "Vậy Là Ta Mất Nhau" in another country to give his fans the most perfect musical experience.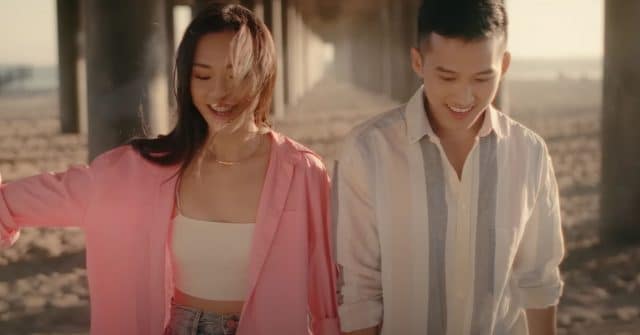 credit: "Vậy Là Ta Mất Nhau" MV
Most of the MV filming process had to be done in the US, therefore, Khải Đăng has faced many difficulties and challenges. He had to go through every step by himself, from finding a filming crew in the US to casting actors, all working remotely. Interestingly, when choosing the female lead, Khải Đăng discovered that the two (Khải Đăng and the girl) had acted in an advertisement together before.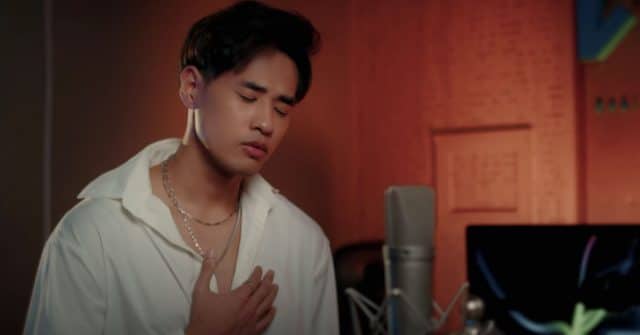 credit: "Vậy Là Ta Mất Nhau" MV
According to Khải Đăng, the MV "Vậy Là Ta Mất Nhau" was filmed rapidly in one day. Afterward, because the size was too large, it took more than three days for all the files to arrive in Vietnam.
The MV "Vậy Là Ta Mất Nhau" revolves around the long-distance relationship of Khải Đăng and his ex-girlfriend. A few months after breaking up, she got married to someone else and heartlessly sent Khải Đăng a wedding invitation. The lyrics are simple, rustic but empathetic, mixed with Khải Đăng's characteristic and passionate voice, making listeners feel like they have stepped into the tearful love story of the MV. In addition, The audiences have also had a chance to immerse themselves in magnificent and poetic oceanic scenes through each cinematic footage in the MV.
Vay La Ta Mat Nhau: https://www.youtube.com/watch?v=Kzx-wBgypcc